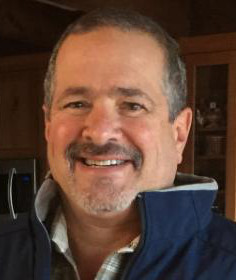 Scott Brandi, President SKI NY
These have been trying times, from all of us at SKI NY we hope you are well and are looking forward to skiing and riding at your favorite New York State Ski Area.
Things will be different from lift ticket purchasing, to unloading, parking, food service and lift operations.
We have Forward New York Guidelines that will dictate how we operate many facets of our resorts.
Before you visit your favorite ski area please be prepared and knowledgable regarding the operational limitations and what is expected from you.
The following are some of your obligations while visiting a New York State Resort:
Face Coverings: required at all times except while eating or skiing/riding downhill.  An acceptable face covering is something that is of a two-layer cloth that fits snugly over the nose and chin.  To ride a lift you will need a lift ticket and a face covering.
Social Distancing: at all times, exception is with the group you arrived with.  Social distancing will be required indoors and outdoors, inclusive of bathrooms, lift-lines, rental and retail…
Lodge and indoor facilities will be subject to a 50% capacity limitation.  This means that there will be less places to sit and eat.  Food services will be limited to "grab and go" type options.
Outdoor areas to eat will be expanded.  We will ask that you keep you lodge time to no longer then 30 Minutes.
Ski and Ride: We ask that for this season you come to our resorts to ski and ride.  Consider use of your vehicle to boot up and store your bags.  Have fun Skiing and Riding then go home or back to your lodging.
We suggest that you consider mid week non-holiday days to visit as there will be less guests and more room.
Keep in mind your favorite NY ski area may require advance booking for skiing and riding as well as ski school.  Check their websites or www.iskiny.com in advance.
We cannot emphasize enough, this season you really need to be prepared and knowledgable in advance of your visit.  You should consider mid week non-holiday visits and keeping your visits focused on skiing and riding.
If you feel sick, running a temperature, stay home go skiing when you are feeling well!.
We are excited to get open and many resorts are making snow.
Please check out some of the links we have provided on our COVID-19 Info page and especially the National Ski Areas Association SKI WELL BE WELL.
We wish you a fun and healthy winter, looking forward to seeing you on the slopes!
Sincerely,
Scott Brandi
President
SKI NY