14" of new snow this week + 6 new trails =
a weekend full of fun.
We picked up 2" of snow overnight. As of today, Bristol Mountain has 84% of our trails open. View our current conditions report.
6 new trails were open this week including Upper Meteor, Beta, Shuttle, Ursa Minor, Galaxy Way, and Upper Universe.
Snowmaking continued this week on the Launching Pad, Morning Star, Comet, Outer Orbit, Upper & Lower Meteor, Ursa Minor, Upper Universe, Upper North Star, Upper & Lower Galaxy, and Upper Infinity.
We look forward to seeing you soon!
Make Lift Ticket Reservations.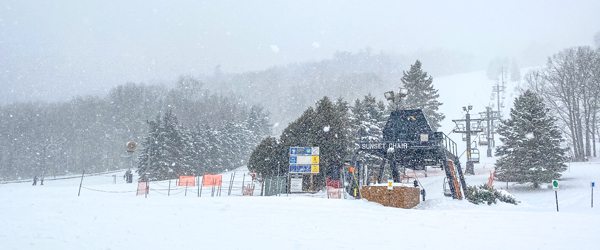 Bristol Mountain