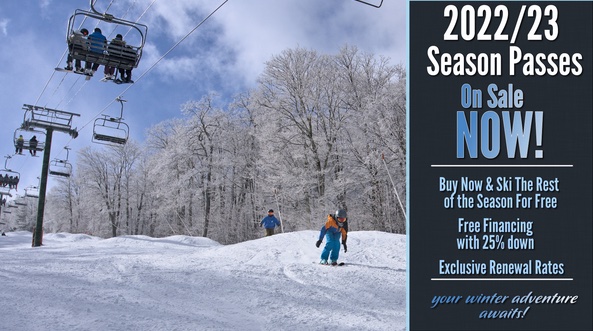 2022/23 Season Passes On Sale Now
It's time to score first tracks on your shiny new 2022/23 season pass!  Purchase your pass before the end of this season, and enjoy skiing & riding the rest of this spring on us!  Choose from a Belleayre Only Pass or make it a SKI3 Pass to include Gore and Whiteface Mountains too.  
Exclusive Renewal Rates Just For 2021/22 Season Pass & Frequent Skier Card Holders
As a thank you to our valued Season Pass and Frequent Skier Card holders who joined us last season, we are offering exclusive renewal/upgrade rates on 2022/23 Season Passes. Be sure to have your WTP number ready as this deal is only available when you reload your RFID card.
FREE FINANCING
Purchase your season pass before August 10, 2022, and take advantage of our free financing plan.  Available for all season passes, just put 25% down on your pass, and pay off the rest over the following 3 months!
PURCHASE WITH CONFIDENCE
We get it, things happen. If you're unable to join us after purchasing your season pass, our SKI3 Assurance policy will take care of you!  For any reason, you may request a purchase credit through November 17, 2022.
---
RETRO ONESIE DAY - March 12
Dust off that old school kit you have hanging up in your closet this Saturday – it's time for a proper throwback!  Celebrate any time period you'd like, but anything involving a onesie is a big plus in our book!
---
SKI PATROL BBQ - March 12
The Belleayre Mountain Ski Patrol is also holding its annual fundraiser this Saturday, featuring chicken from the famous Brooks BBQ in Oneonta.  Meals will be take-away with pickup starting at 3pm.
---

ANNUAL MOGUL MASH - March 19
The Annual Mogul Mash is BACK!  This is a fun event for all ages to show their talent in the lower Wanatuska bumps. Scores are based on the ability to ski the bumps with rhythm, ability to stay in the fall line with the fewest deviations, and overall technical ability.  The first 115 to register get a free t-shirt.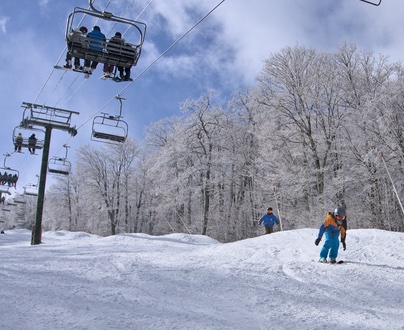 Belleayre Mountain