Your Summer Adventure at Belleayre Has Just Begun
The first half of July has come and went, and while the weather has had its ups and downs as far as sun vs. rain, the heat has certainly come around along with our smorgasbord of events!  This week our Free Music on the Belle continues with The Four26 playing on Friday night and we will be getting crafty at the beach with our first Arts & Crafts session on Monday, July 24th.
In addition to all of the fun events taking place on the mountain, we have plenty of adventures to keep you going for the rest of the summer.  The mountain and Belleayre Beach have been fully open for summer operations. Work your way to the top under the power of your own two feet by hiking, or take the leisurely scenic route with our Scenic Gondola Rides. Play our 18-hole Disc Golf course with some spectacular views, and you can cool yourself off after any of those activities with some chill time at the Belleayre Beach! Hop in the water with some swimming, boating, and more.
There is plenty more that will be happening before we call it a summer. Keep tabs on what's happening at the mountain through the Belleayre website & events calendar!
Visit Belleayre This Summer  » 
July 21 - Free Music
Featuring The Four26
Contemporary & Classic Pop

Music on the Belle, presented by the Clubhouse at the Shandaken Inn, has the Discovery Lodge jamming this summer and we will be enjoying the free music all the way through the beginning of September.  
Visiting Belleayre this Friday, July 21st are The Four26 - the New York-based Americana duo of Peter Carucci & Becki Davis who blend harmonies, bend melodies, and write lyrics that make the dirt from life feel good on your hands.
Arts & Crafts at the Belleayre Beach
Take a little break from swimming and get crafty with us at the Belleayre Beach.  Discover some fun and engaging projects the whole family can enjoy, designed for kids of all ages – including adults.
Time:  1pm at the Belleayre Beach
Cost:  $8
July 24 – Build a Bird House
July 31 – Bracelet Making
August 7 –  Felt & Wood Animals 
August 14 – Tie Dye (Bring Your Own T-Shirt)
August 21 – Rock Painting
August 9 - Season Pass Price Deadline
In case you have not purchased a season pass, we do not want you to miss the August 9 price deadline. 
Your 2023/24 Season Pass comes loaded with both summer and winter perks.  Enjoy gondola rides, savings on lift tickets, food & beverage discounts, discounts at partner resorts, and many other great perks.   Adult season passes start at $389!
As a thank you to our valued 2022/23 Season Pass and Frequent Skier Card holders, we are offering you exclusive renewal/upgrade rates on all 2023/24 Season Passes.  
Browse Season Passes  »   ​​​​​​​
July 29 - Climb It For Climate
25K/5K Trail Running Race
Climb It For Climate is a three part mountain running series that will challenge runners' skills over the course of three events. This series will take place at three different scenic locations over technical, rugged trail networks, each offering a unique mountain running experience. At every event, The Running Kind will raise money and awareness for a climate forward organization. 
Runners participating in the full CIFC series will earn points by competing in a half marathon, while a friendlier 5K will be open to the general public.
Learn More  »   ​​​​​​​
Rain Or Shine, The Show Will Go On! 
We plan to be jamming outside in perfect summer weather, but in case it's less than that, we'll party inside the beautiful Discovery Lodge!
In addition to enjoying the live music performances, you can also indulge in some delicious food and drinks, scenic gondola rides, lawn games, and more.  Plus, on some exclusive nights, our friends at Margaretville Telephone Company will be at the mountain raffling off some great items such as 55" flat screen TVs and Firesticks.
The Free Music Lineup:
July 21 – The Four26
Contemporary & Classic Pop, Rock, R&B, & More
July 28 – Chris Washburne & The SYOTOS
Latin Jazz & Salsa
August 4 – Jimmy Sturr & His Orchestra
Grammy Winning Polka Music Band
August 11 – Soul Purpose
Classic & Contemporary Soul, Funk & Swing
August 18 – The Trapps
Soul & Funk
August 25 – Eugene Tyler Band
Modern Bluegrass
September 1 – Die Schlauberger (Playing until 10pm)
Traditional German Music & Alpine Rock
See You On The Mountain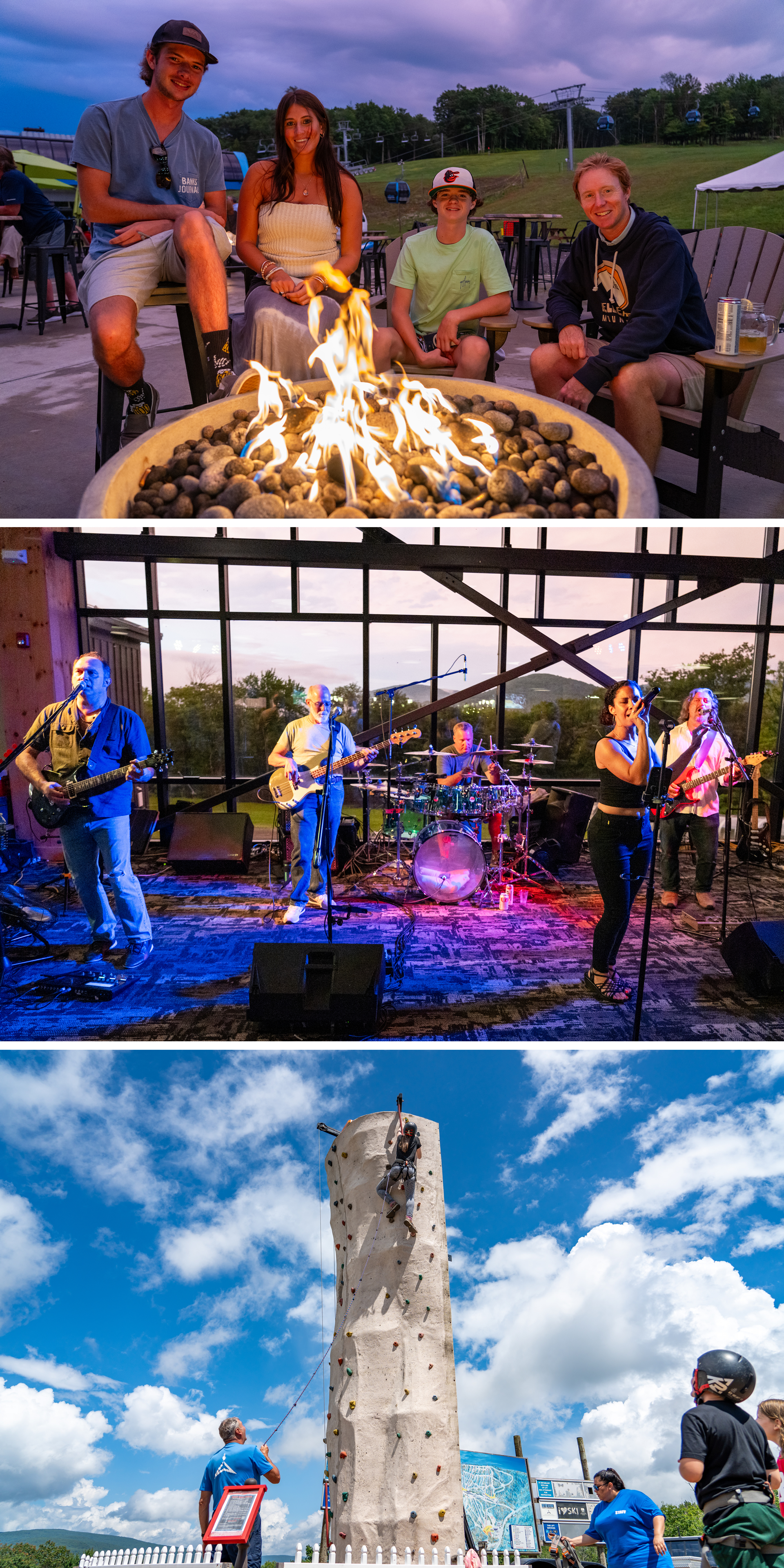 ​​​​​​​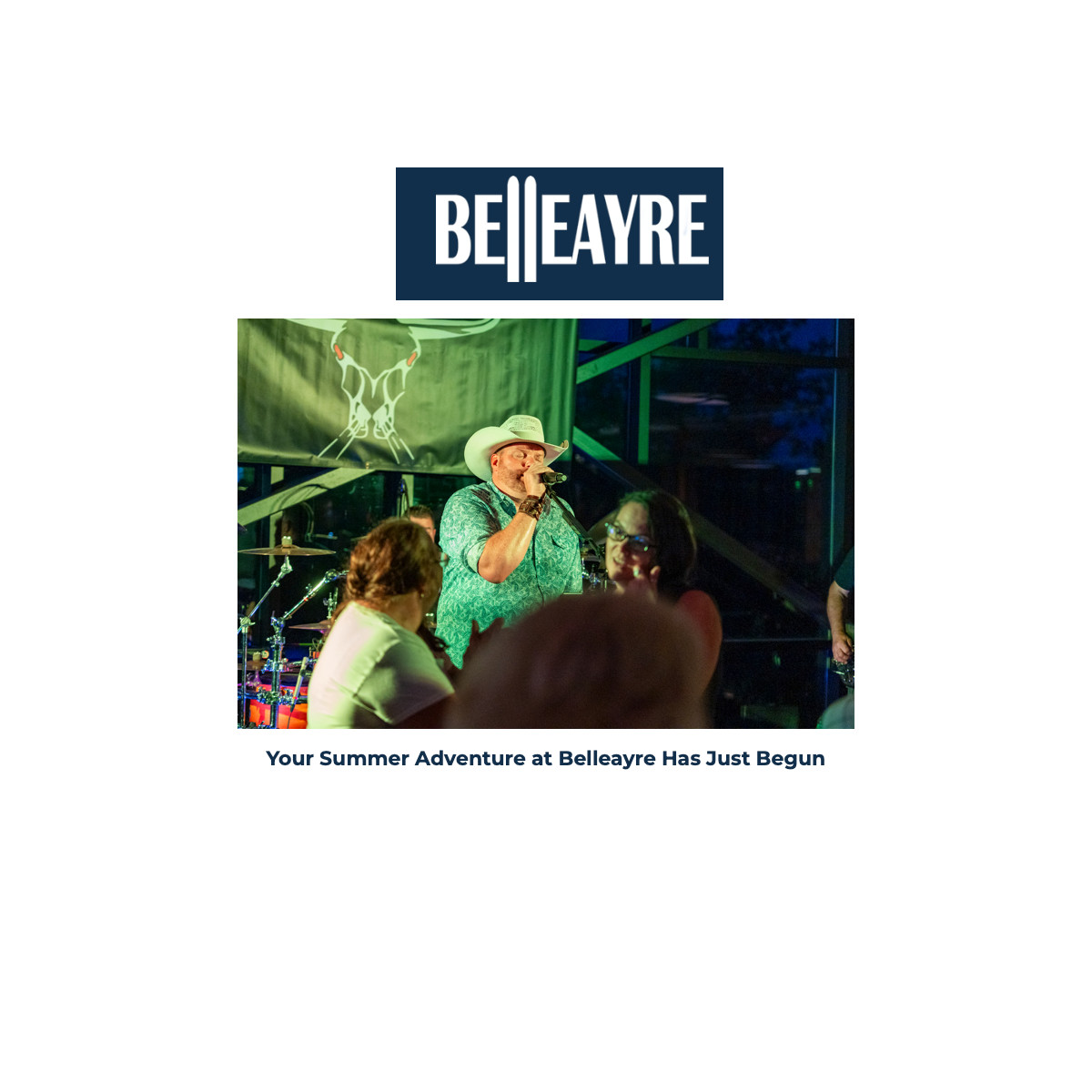 Belleayre Mountain