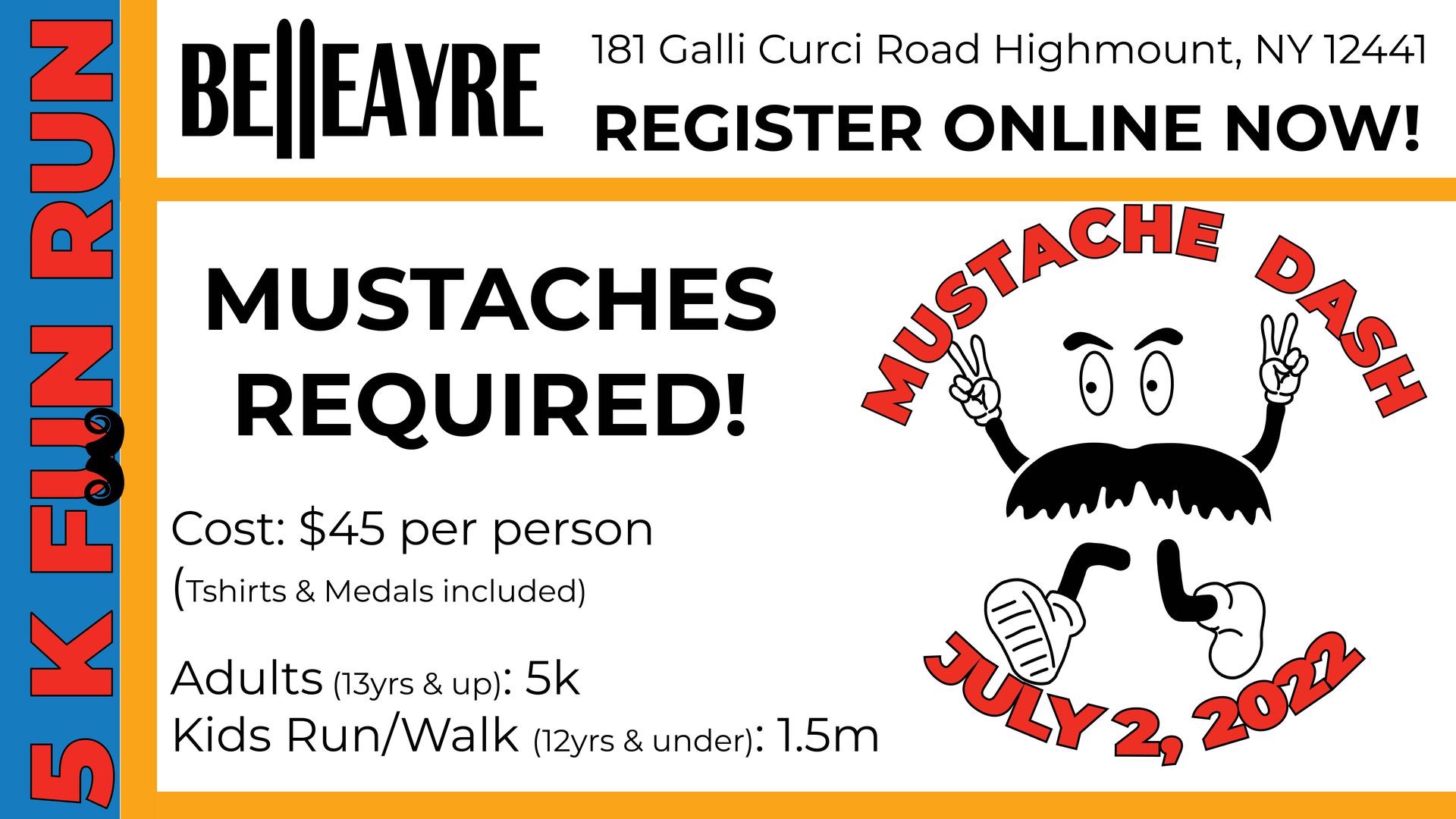 JOIN THE MUSTACHE DASH
It is going to be the ultimate clash of speed and facial hair! 
It is time to warm up those glutes, quads, and hair follicles for the Mustache Dash.  This is a family friendly 5K for all ages and ability levels - whether you're a kiddo, or an oldie, it's going to be a fun one.  In addition to the 5K course, a 1.5 mile course for the young ones will be available.  The one and only requirement is to show off your 'stache, whether they're fake or the real deal. 
Cost:  $45 and includes T-shirt and Gondola Ride
Location:  Discovery Lodge
Time:  10am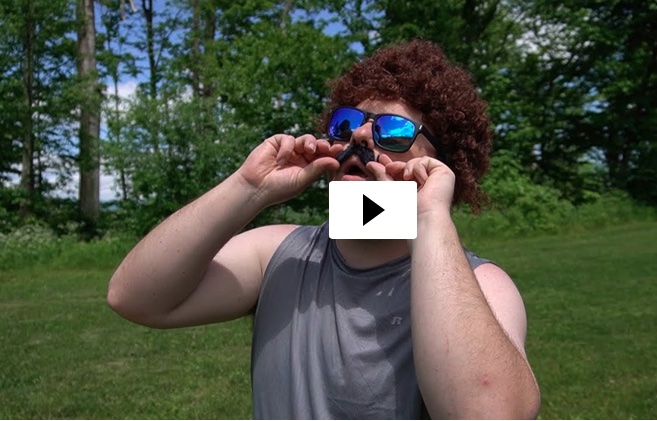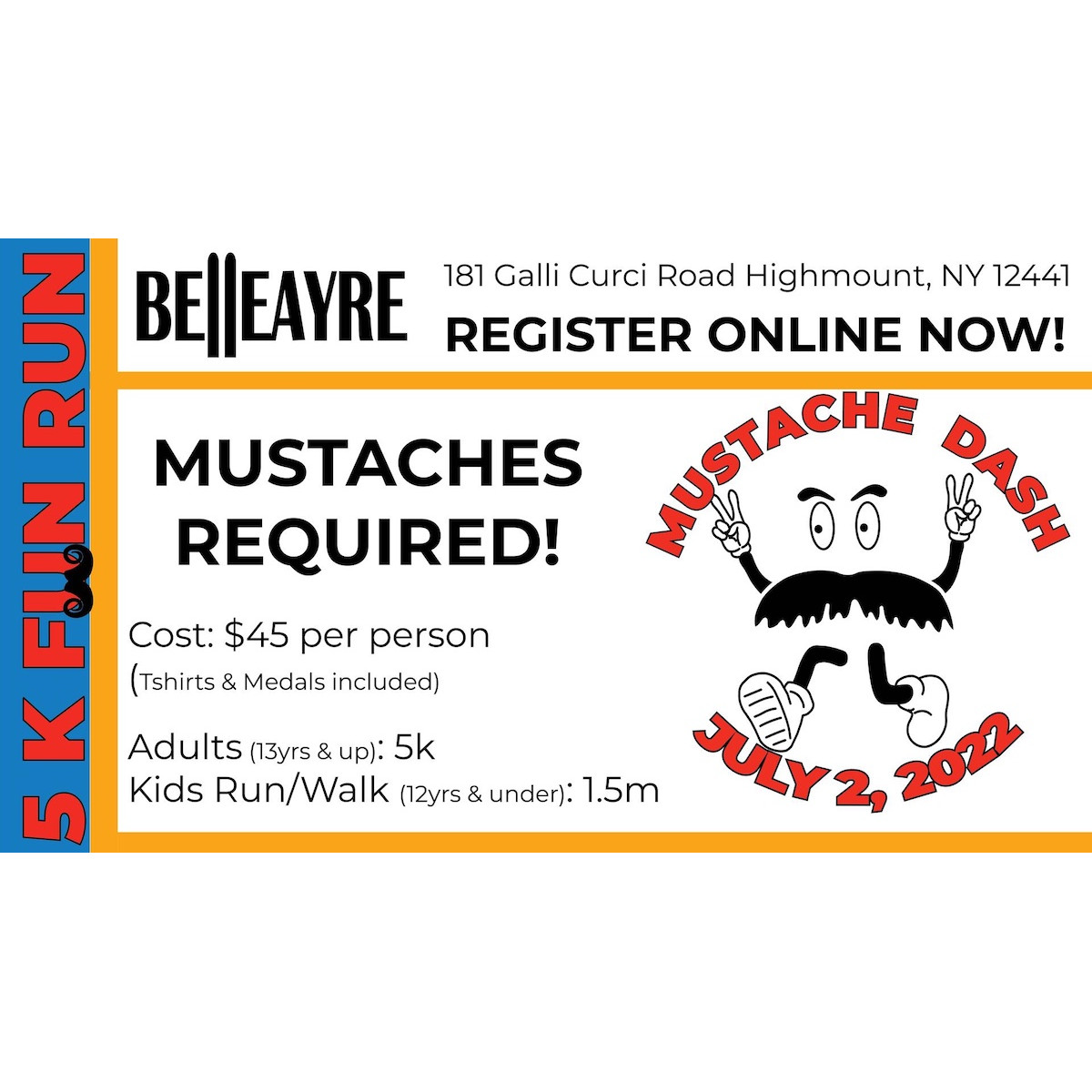 Belleayre Mountain