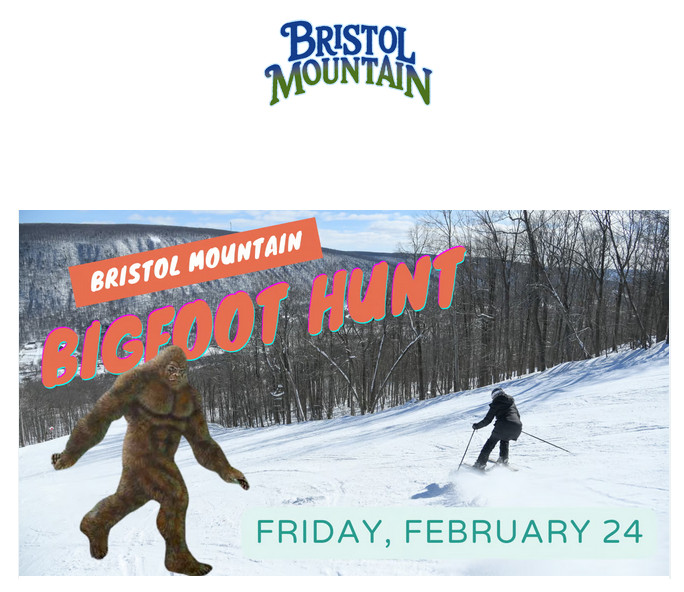 The Bigfoots are coming...
We've received notice that a band of Bigfoots are on track to invade Bristol Mountain. The rumor is that they will arrive on Friday, February 24th and we will need your help to clear them off the mountain.
Join us to clear the mountain!
We only have from 11am-2pm to complete the mission. Pick up your passport from Guest Services on the day of the mission. The five bigfoot camps will all be on Green Circle trails and you'll need to find all five to win a prize. Snag a picture of the Chief Bigfoot skiing around the mountain for a bonus! 
The Bigfoot Hunt is free to participate. You will need a valid lift ticket to access the slopes. The event is designed for younger skiers and riders (12 and under).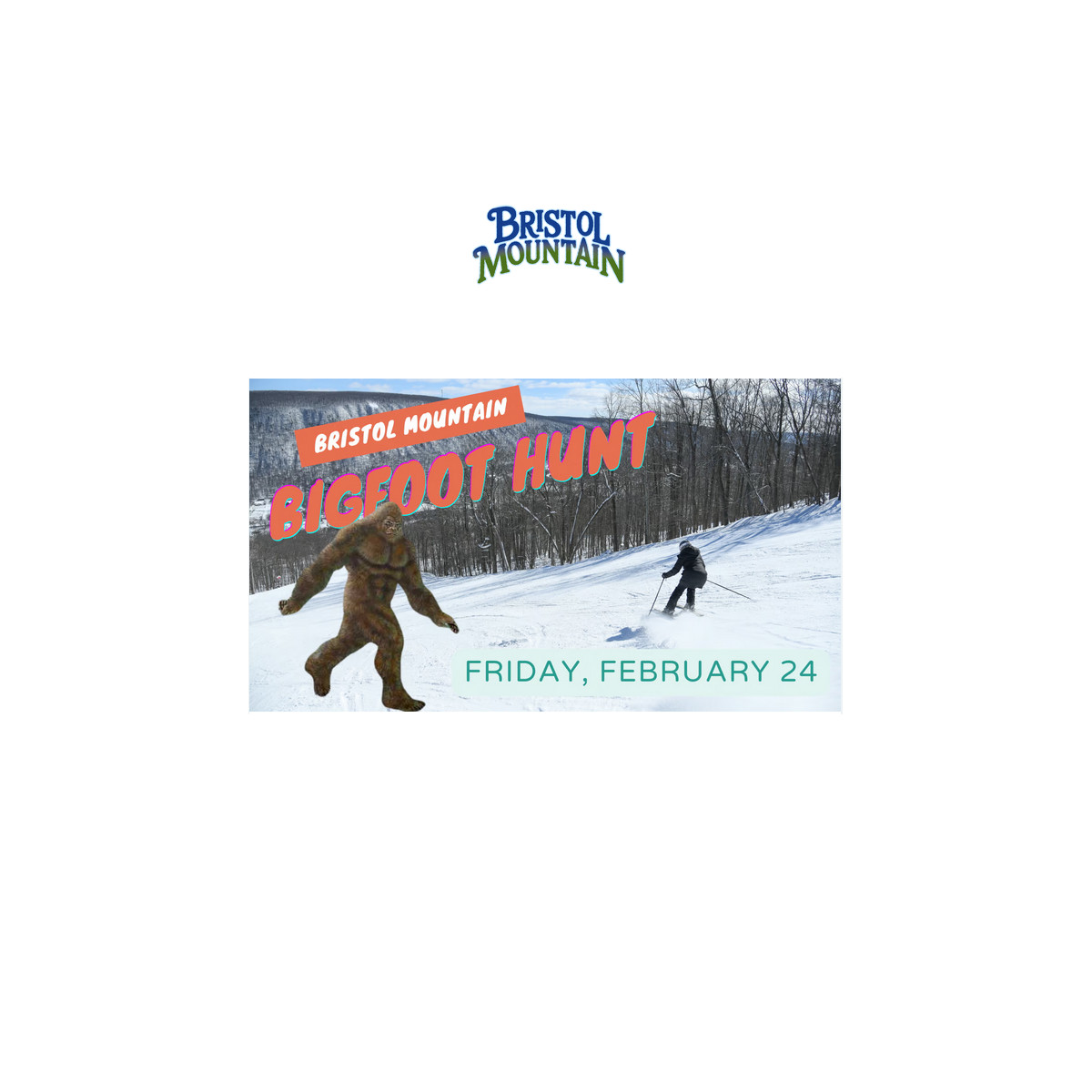 Bristol Mountain