Bristol Mountain Begins Snowmaking For The 2021-2022 Season
CANANDAIGUA, New York (November 22, 2021) –
Bristol Mountain has begun their snowmaking operations tonight, taking advantage of the lower temperatures on the first night of the fall with temperatures consistently below freezing.
"It was exciting to be out with the team making snow and working towards the start of the 2021-22 season", stated Mountain Operations Manager Paul Trippi. "We will continue to make snow over the coming days when conditions allow as we work towards opening day."
Bristol's expansive snowmaking capacity covers 100% of its terrain. Their award-winning team of snowmakers pride themselves in establishing a strong snowmaking base to provide consistent conditions all season long. When it's winter, every day is a snow day at Bristol Mountain.
The Bristol Mountain Operations Crew will continue to make snow as conditions allow over the coming days. Stay tuned for more information about the first day of the 2021-22 season.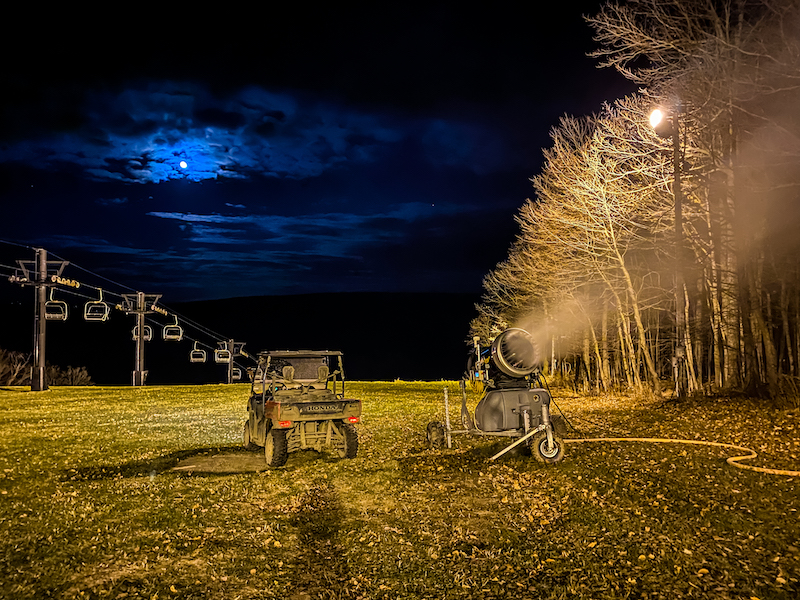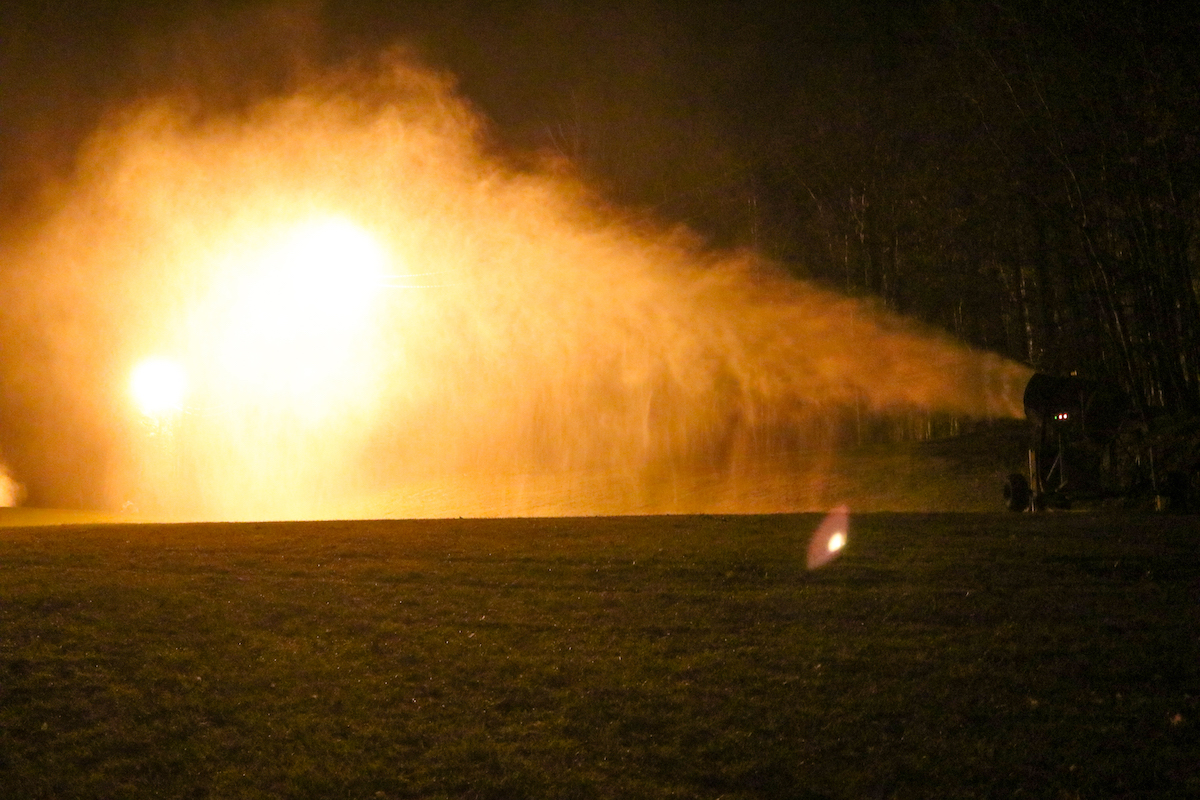 Bristol Mountain