Bristol Mountain Enters The Space Race
Canandaigua, NY (August 15, 2022) – Are you ready for lift-off? Experience the unexpected with The Launch, the newest attraction at Bristol Mountain Aerial Adventures, where guests are launched above the forest canopy in an adrenaline filled adventure soaring up to 63 feet in the air and experiencing up to 3.8 Gs.
Similar to guests participating in other attractions at Bristol Mountain Aerial Adventures, guests are outfitted with a special safety harness before stepping up to The Launch platform. The anticipation of catapulting into the sky above the mountain builds as the guest stands stationed between The Launch pillars. When the time is right, staff members send the thrill-seekers to new heights as they flip and fly through the air.
"I don't think I will ever forget the first time that I launched!" exclaimed Bristol Mountain Aerial Adventures President Steven Fuller. "At Bristol Mountain Aerial Adventures we strive to bring friends and families together to create memories and experience something new. The Launch is a fun addition that certainly creates a lot of excitement at Bristol Mountain."
Bristol Mountain Aerial Adventures, located at the summit of Bristol Mountain, now boasts 5 unique attractions that allow friends and families to get outside, create memories, build confidence, and have an adventure. Experiences include the Zipline Canopy Tour, Aerial Adventure Park, Kids Adventure Park, Rock Wall & Bungee Trampolines, and The Launch.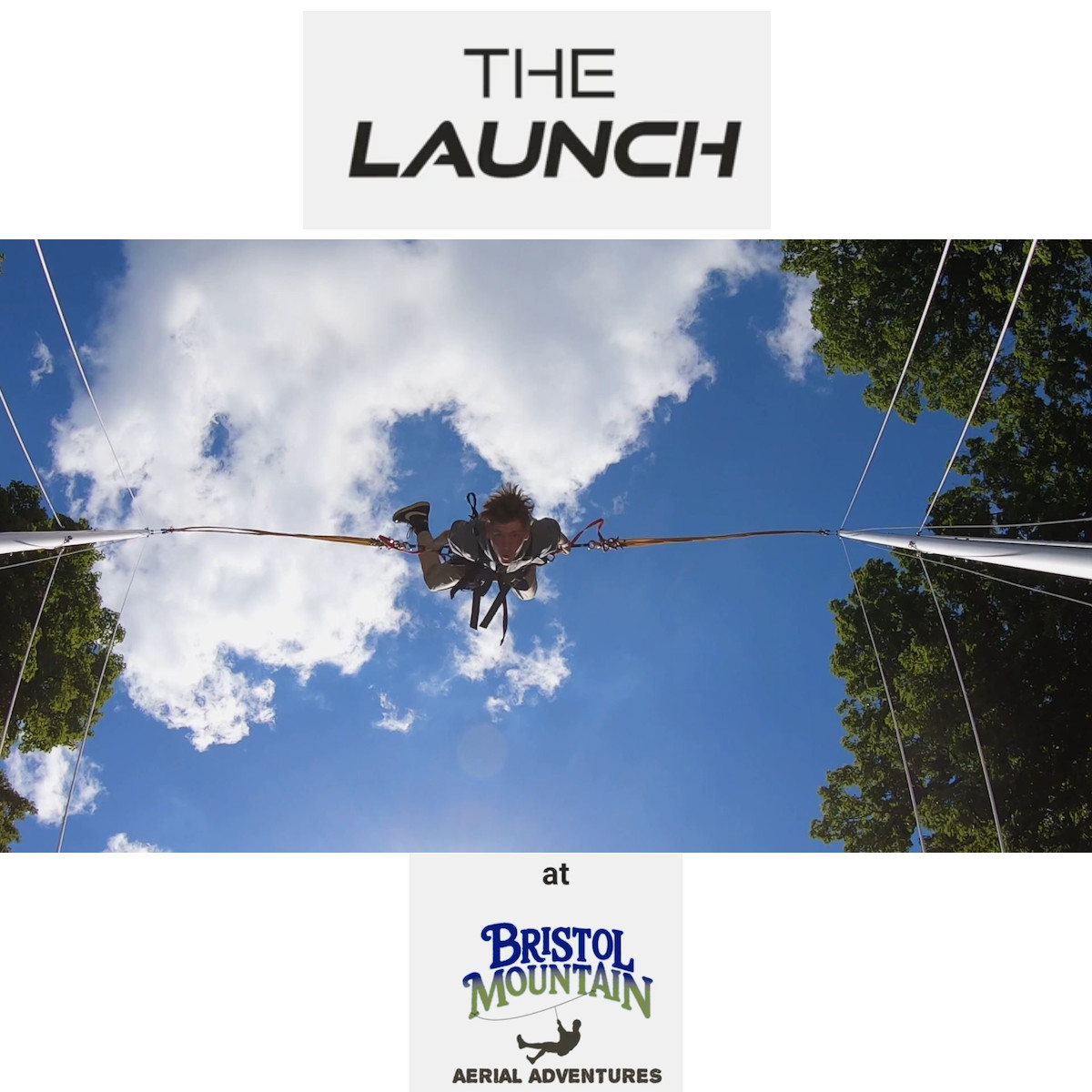 Bristol Mountain Aerial Adventures