Bristol Mountain Opening Day is Thursday!
Opening day for our 56th season of operation will be Thursday, December 10th at 9am. 
The Comet Express Chairlift will be spinning from 9am – 4pm. Upper and Lower Rocket. Advanced skiers and riders only. Terrain will not be available for beginner and intermediate skiers and riders. Bristol Mountain will be open this weekend Friday (December 11th), Saturday (December 12th), and Sunday (December 13th) from 9am – 4pm.
When you arrive at the mountain things are going to be different this year. Our top priority is the safety and health of our guests and staff. Here are some important things to know when you come.
COVID-19 Operating Procedures
Guests will be required to review and attest to a daily health screening before they visit the mountain. Face coverings will be required at all times when guests are at the resort unless they are actively skiing or snowboarding down the mountain and socially distant or they are seated indoors eating or drinking. Guests are asked to maintain a distance of 6 feet at all times whether on the slopes, in the lodges, or around the base area.
Capacity at the mountain will be monitored and limited on busy days or when the mountain has limited terrain (i.e. early season). Reservations will be required for card products and lift ticket sales. Reservations currently will not be required for season pass products that allow direct- to-lift access (picture passes).
Guests who are in the same party/household/family may ride on the same chair together. Other parties will ride one person on the Sunset Double Chair and Rocket Triple Chair, or two people on the quads (Comet Express, Morning Star, and Galaxy Express) on opposite sides of the chair.
Lodge capacity will be limited this winter. Guests are asked to limit their time in the lodges to 15-30 minutes to warm up and use the restrooms. The mountain requests that guests arrive prepared and use their vehicle as their base lodge. 
Comprehensive information on Bristol Mountain's COVID-19 operating procedures can be found here.
Be the reason that we have our season. 
See you soon!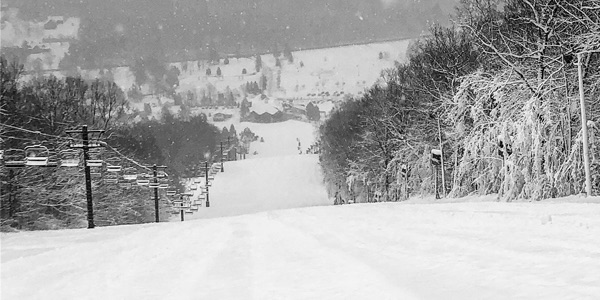 Bristol Mountain