Perhaps the most notable change when you arrive at the mountain this winter will be the expansion of the Rocket Lodge. As we enter the next phase of development of the lodge there will be many new features that will enhance the experience of all guests at the mountain.
Creation of the Rocket Patio
The new Rocket Patio will offer an additional outdoor seating space at the mountain, greatly expanding our outdoor seating capacity. A new outdoor food service area will enhance Bristol's après experience.
2x the First Floor Space
This season there will be twice the amount of space and seating capacity on the first floor of the Rocket Lodge. You truly have to see it to believe it. 
New Second Floor Windows
Offering expansive and clear panoramic views of Bristol Mountain, the new windows on the second floor of the Rocket Lodge bring the slopes closer to you. 
Air Conditioning
An air conditioning system will be installed enabling the Rocket Lodge to be used for events and meetings year-round.
--------------------------------------------------------
SUMMER RATES END ON OCTOBER 16TH
Looking to get on the slopes this winter? Summer rates are only available through October 16th. 
PURCHASE 2020-21 SEASON PRODUCTS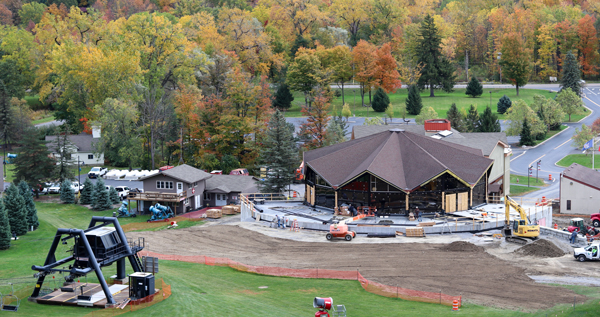 Bristol Mountain