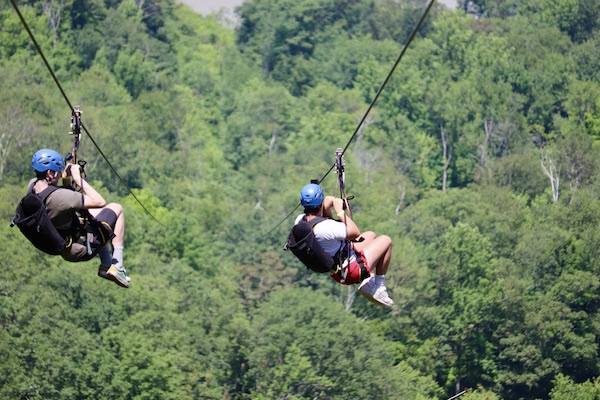 Book ZipTour, Aerial Adventure Park, and Catamount Lodging today!
Calling All Adventure Seekers! ​Come experience Massachusetts' most unique adventure activities at Catamount Mountain Resort. From one of New England's largest aerial adventure parks to North America's longest zip line, fun and excitement awaits you and your family and friends at Catamount Mountain Resort!
Catamount ZipTour
Excitement awaits you at the Catamount Zip Tour! Catamount Mountain Resort's adrenaline-pumping experience includes the longest dual zipline in the United States at 5,523 feet long and a vertical drop of over 1,000 feet. Have fun while traveling blistering speeds up to 55+ mph while 250 feet above our ski trails you all know and love!
Aerial Adventure Park
Are you ready for the best climbing and zip line adventures Massachusetts has to offer? The Catamount Aerial Adventure Park is comprised of 9 aerial trails with over 150 + challenge elements connected by various configurations of cable, wood, and rope to form a unique, fun, challenging and rewarding experience in the trees!
Book Your Summer Adventures Here
Catamount Lodging
A warm welcome awaits you in the Berkshires! Our growing variety of on-site rooms are all within walking distance of the base lodge and in close proximity to many local attractions!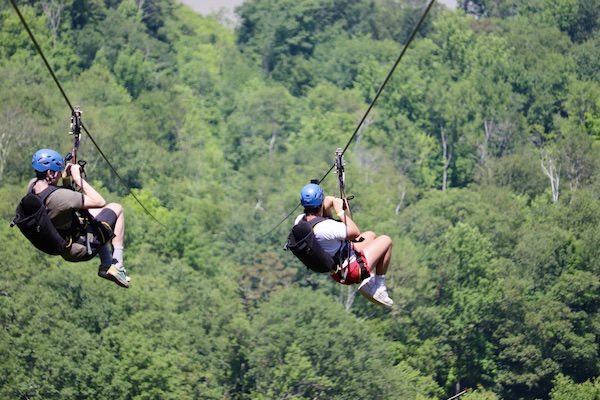 Catamount