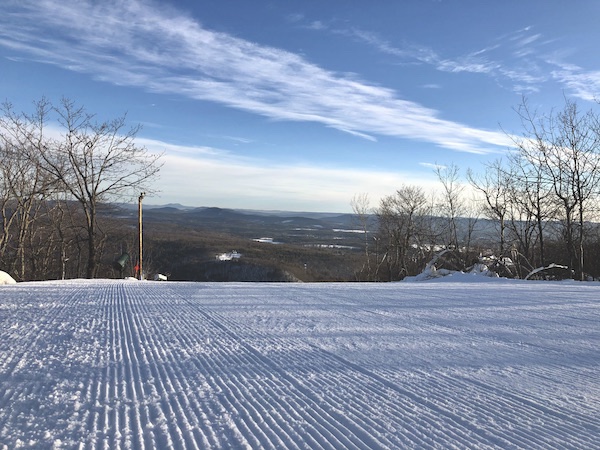 Here's the latest!
It looks like those snow dances might be working! Forecasters are keeping a good eye on a possible Friday night-into-Saturday storm that has the potential to bring snow to Catamount – possibly significant amounts.  As of this writing, it's a bit too soon to say for sure, but it does seem promising!
That said, new snow tends to bring out the crowds and we anticipate the possibility of a very busy weekend here at Catamount.  It's important to note that we have established capacity limits on the mountain – meaning that we will limit the sale of lift tickets on high-volume days.  While we're not there yet for this weekend as of this writing, it's important to purchase your tickets on-line in advance.  If a day is marked as "sold out" online, please be aware that our capacity limit has been reached.
On the mountain, the snowmaking crew has really hit its stride over the past week – making impressive amounts of snow on Race Slope, Catamount, Catapult, Off Stage and Holiday.  We're looking forward to bringing you more terrain for the weekend!
Purchase Your Lift Tickets Here!
---
Have you tried Campfire yet?
With all-new culinary outlets at Catamount this year, there are many options to choose from. If you haven't experienced the all-new Campfire venue, located in the Catamount Lodge, you're in for a treat! From tasty brisket to stellar wings to loaded steak fries and signature mac & cheese options, Campfire will warm you up and satisfy your tastebuds with large portions and a welcoming environment. 
Check out the menu here!
---
Get to the lifts faster when you arrive at the mountain! 
Purchasing your lift tickets on-line and in advance helps you avoid extra wait times upon arrival. If you don't already have a Catamount RFID card, no worries! When you purchase online, have your email confirmation handy via a mobile device or printout and head directly to our new RFID pickup kiosks in front of the Catamount Lodge! By scanning the barcode at the top of your email confirmation, all your tickets will be quickly printed without the need to wait in additional lines! Easy enough right?
---
STRIDE Adaptive Sports invites you to Ski instructor Discovery Day!
Join Stride Adaptive Sports on Ski Instructor Discovery Day, Saturday February 12th, to see what being an adaptive ski/snow board instructor is all about!
Interested? Contact STRIDE program director Camille Pawlowski for more information and to RSVP at cpawlowski@stride.org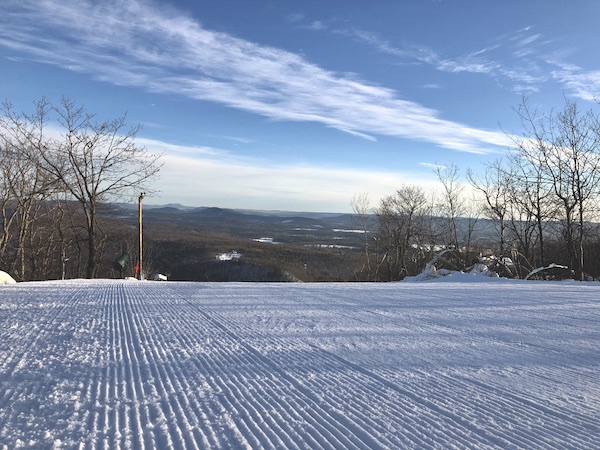 Catamount