More Trails
MORE FUN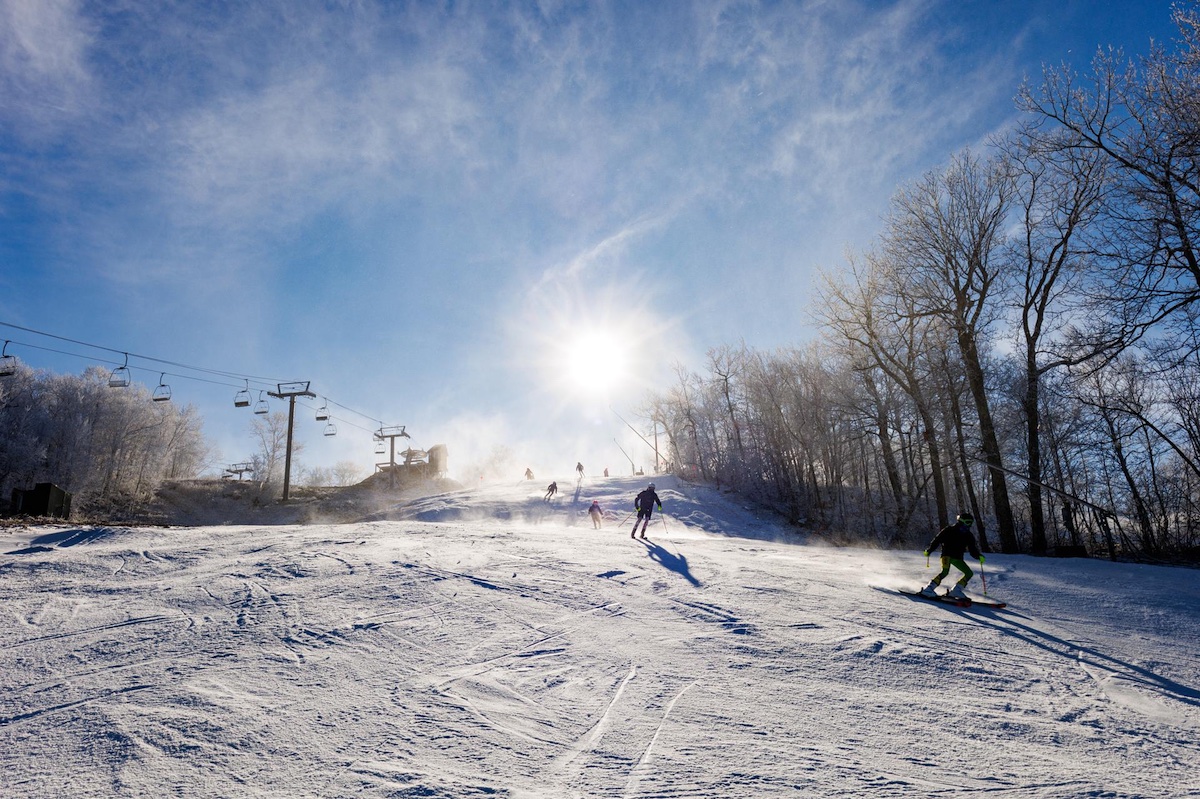 It was great to see some snow falling on the mountain this morning. We will likely see the weather flip-flopping between snow and mixed precipitation throughout the afternoon. Thanks to our snowmakers, we opened up four additional trails this past week - Upper Sidewinder, Upper Alley Cat, Lower Alley Cat, and Chute. Our snowmakers are currently on pause until colder temperatures return, but have their sights set on this weekend. 
This weekend we are looking at daytime temps in the 30s, with partly sunny skies. Another snow front is moving in and we are looking at the possibility of a few more inches of snow Sunday afternoon/night. This weekend we plan on 21 trails and 6 lifts in operation. Stay tuned to our Mountain Report for daily updates!
Be sure to buy everything you need for a trip to Catamount right from our website: Lift tickets, lessons, rentals, lockers, and tubing!
---
Buy ONLINE and SAVE!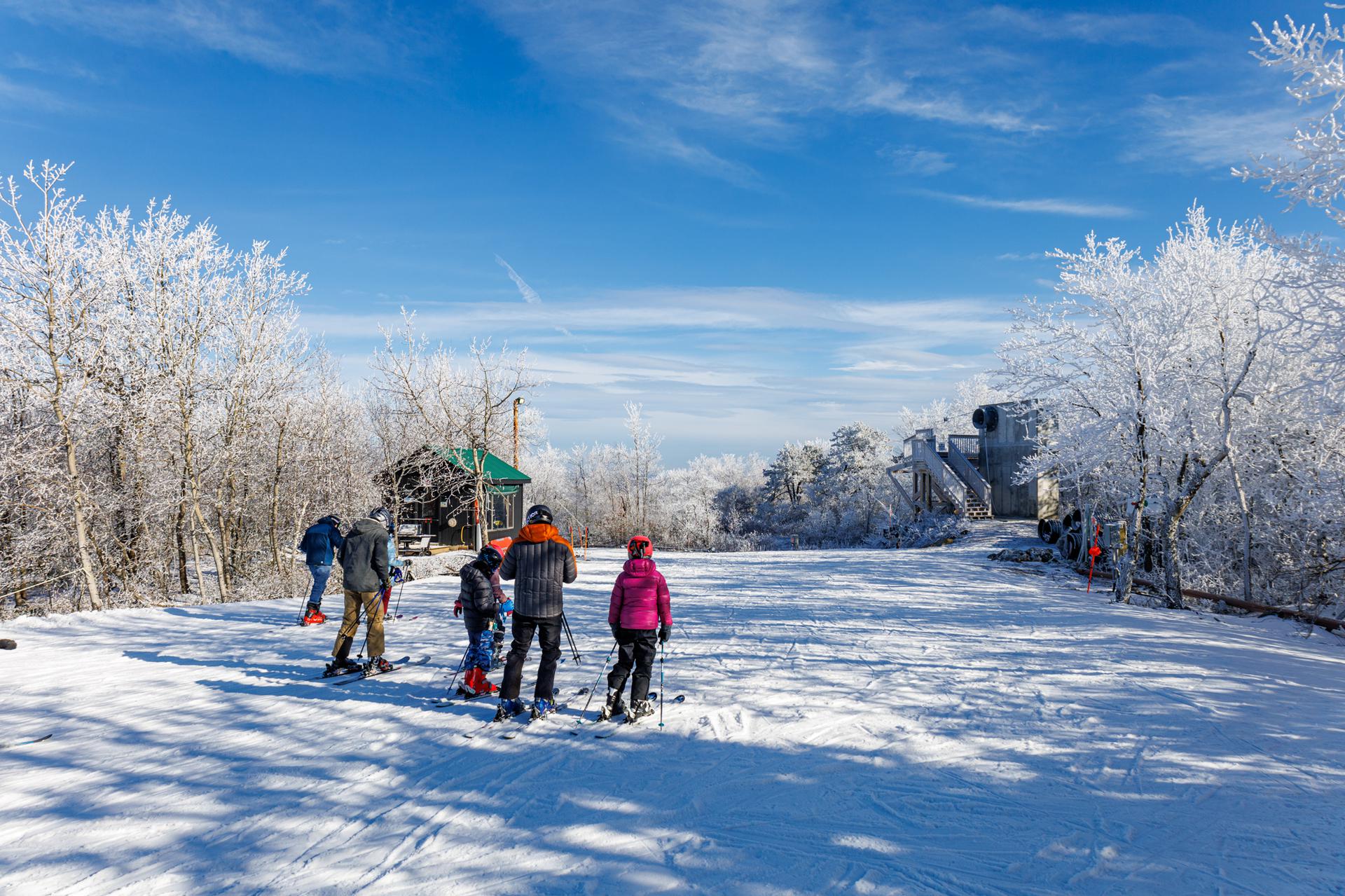 Buying lifts tickets online is the best way to ensure a day of fun on the mountain. When you buy online, you save money and can even skip the ticket windows. When you arrive at the mountain, visit one of our automated kiosks in front of the Catamount Lodge to get your RFID cards printed. 
Bringing a group? We offer group rates for skiing/snowboarding for groups of 15 or more. Rentals and lessons available as well. Fill out our online form to request a group trip!
---
Upcoming EVENTS!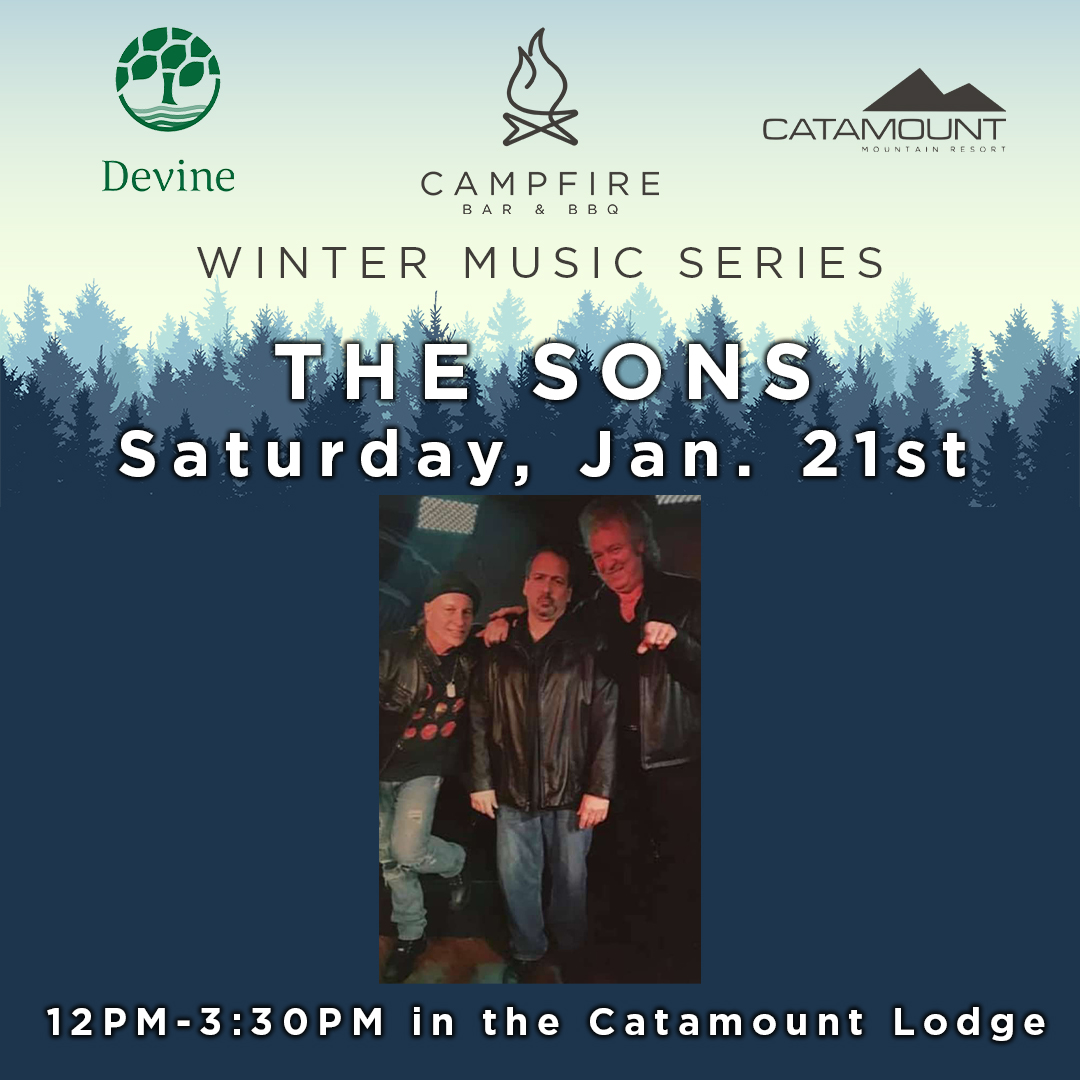 The Sons
Saturday, January 21st
12PM-3:30PM
Join us for live music in the Catamount Lodge! Grab some tasty food from Campfire BBQ and enjoy some great live music by The Sons from 12PM-3:30PM.
---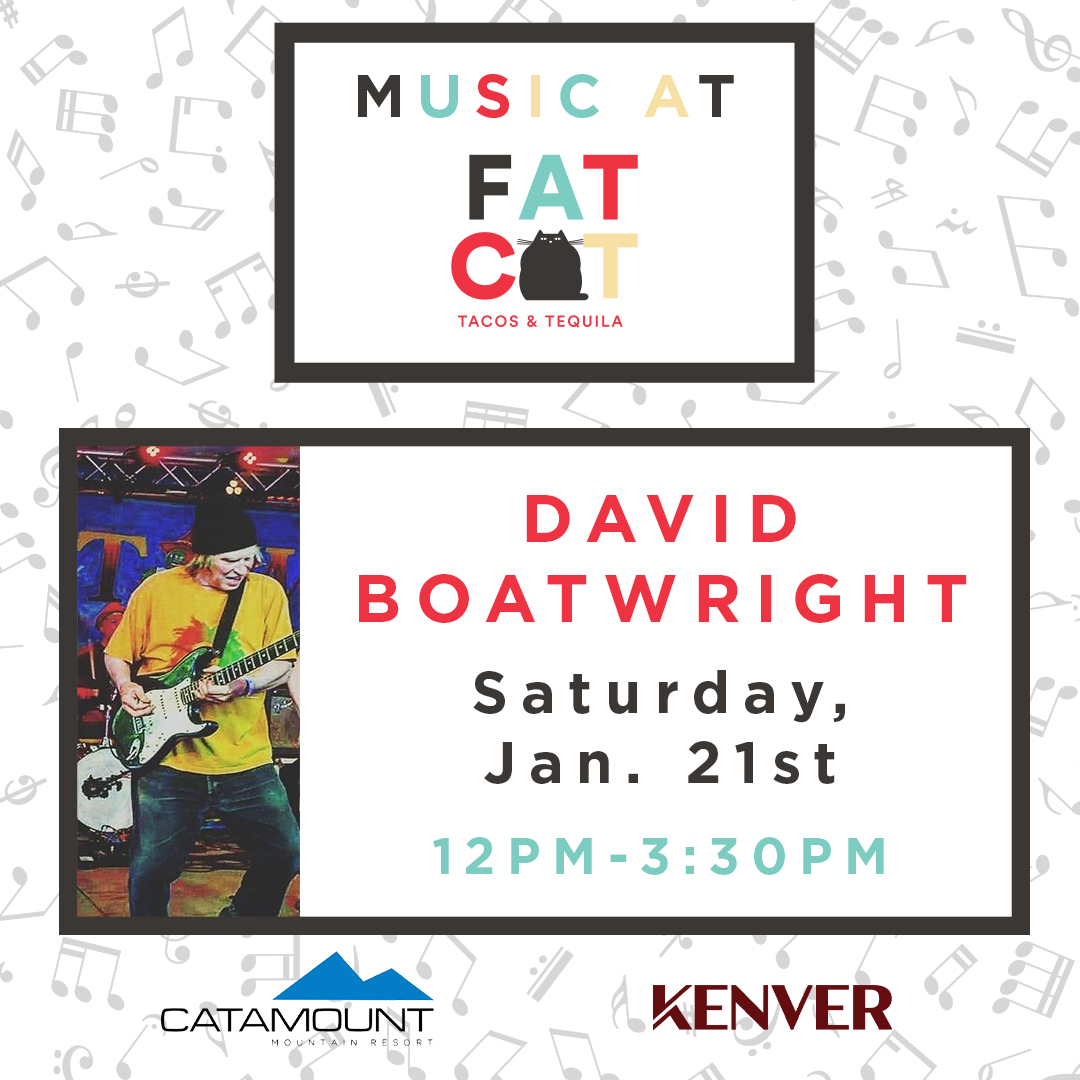 David Boatwright
Saturday, January 21st
12PM-3:30PM
Music, Tacos and Tequila! Enjoy a tasty meal in Fat Cat while listening to some great tunes by David Boatwright from 12PM-3:30PM.
---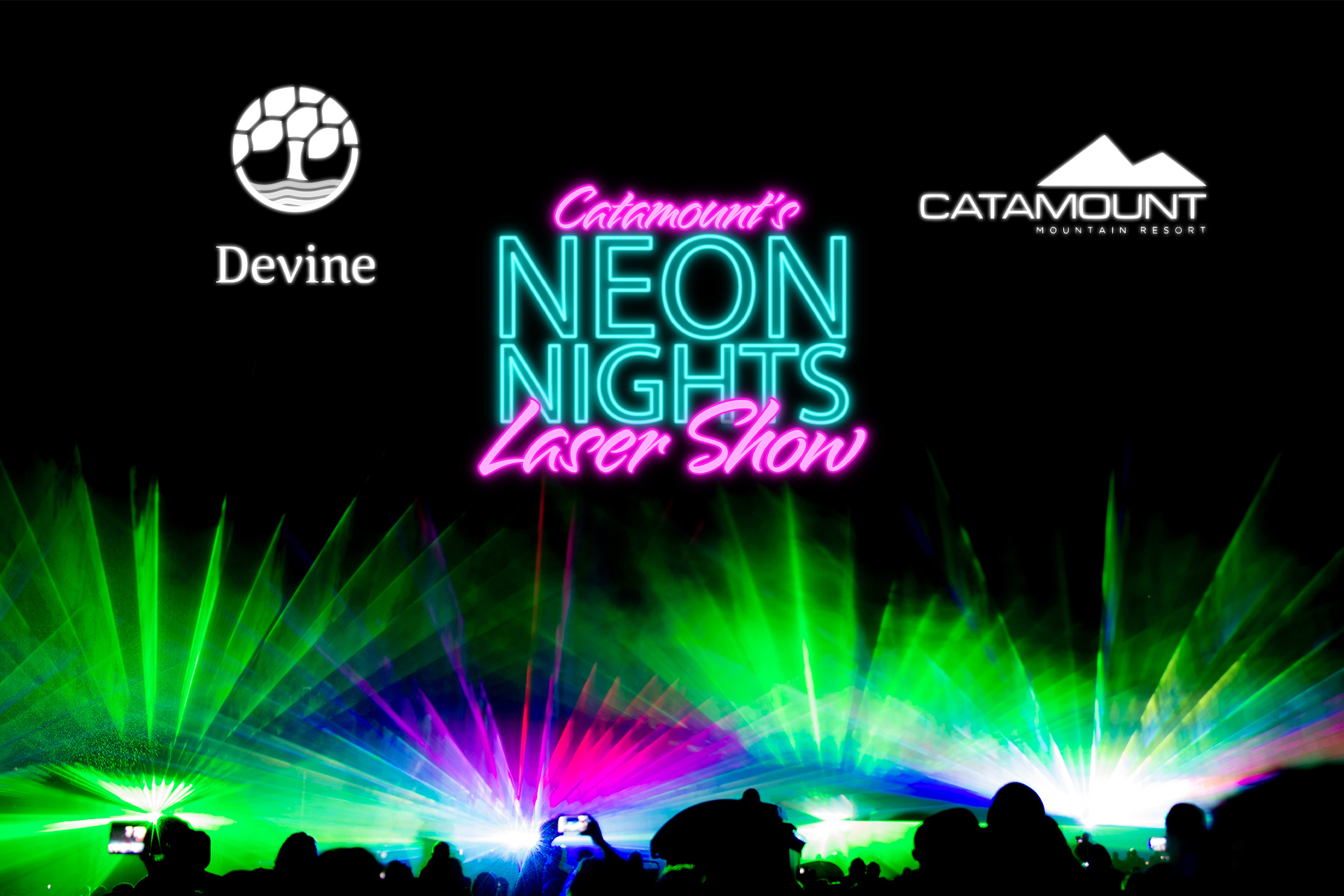 Laser Show
Saturday, February 18th
Don't miss one of the event highlights of the winter with a spectacular laser light show set to music! Look for expanded hours at Fat Cat for ages 21 and over, while the base area patio is transformed into a festive party atmosphere.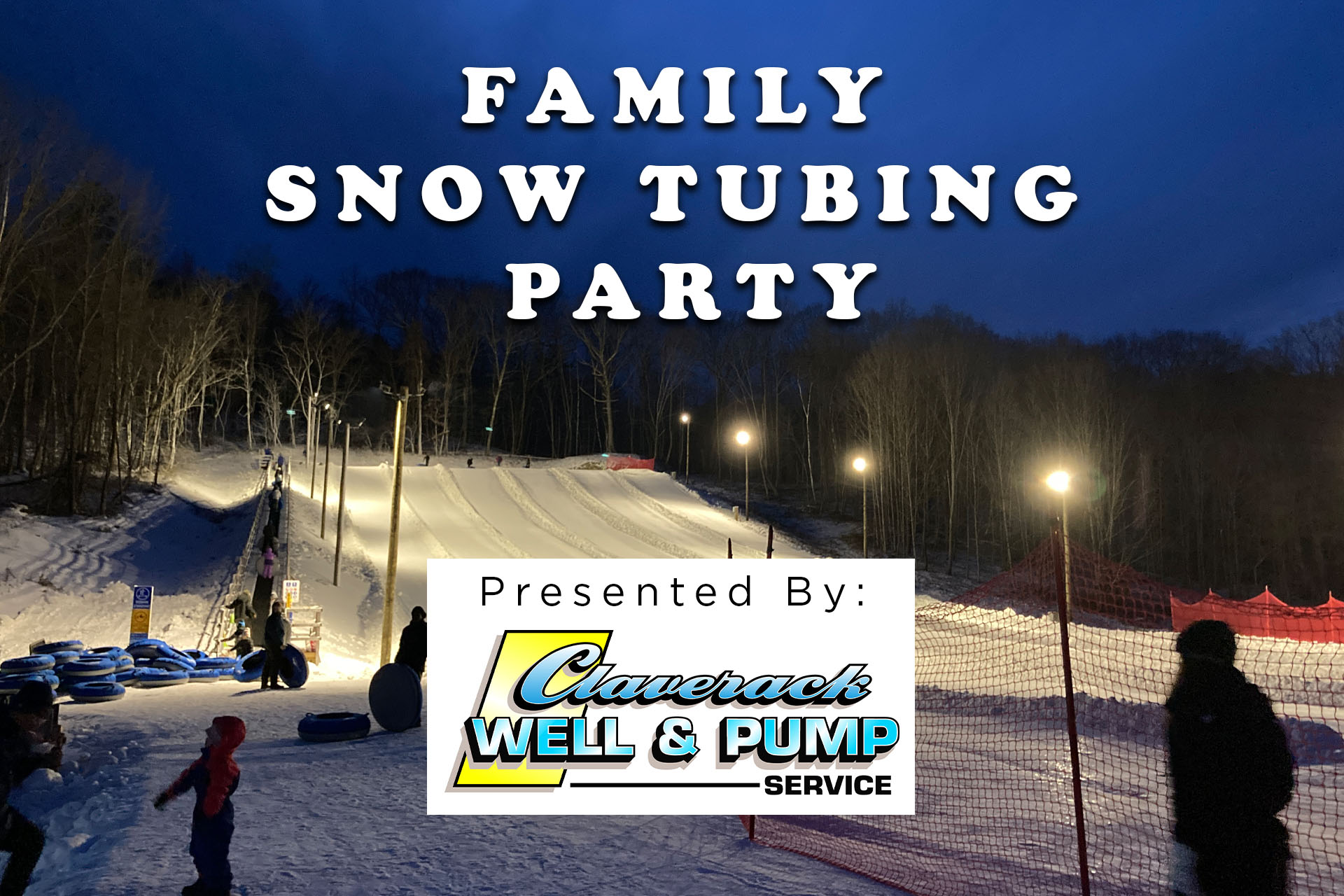 Snow Tubing Party
Sunday, February 19th
This special session will include a pizza party for all participants along with a DJ spinning the latest tunes while family members enjoy a night out together! Space is limited and advanced purchase is required.
---
GREAT FOOD
For All!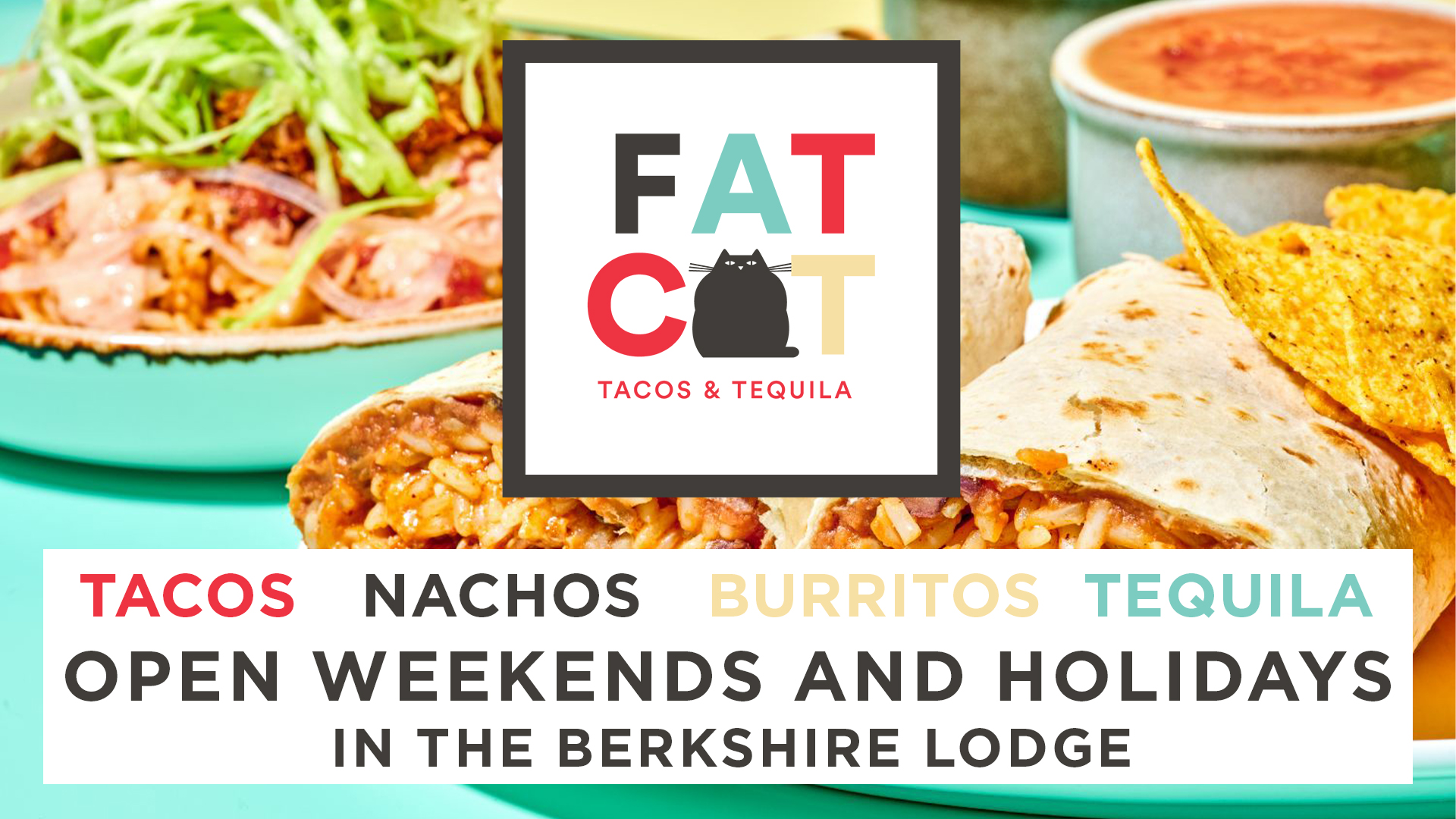 Fuel up with tacos, quesadillas, burritos and more at Fat Cat, located in the Berkshire Lodge. Open weekends and holidays, Fat Cat is the perfect place to enjoy lunch in a traditional wait service restaurant, or enjoy an ice cold beer or margarita at the bar. Enjoy live music every Saturday from talented local musicians.
VIEW FOOD AND BEVERAGE OPTIONS
Catamount