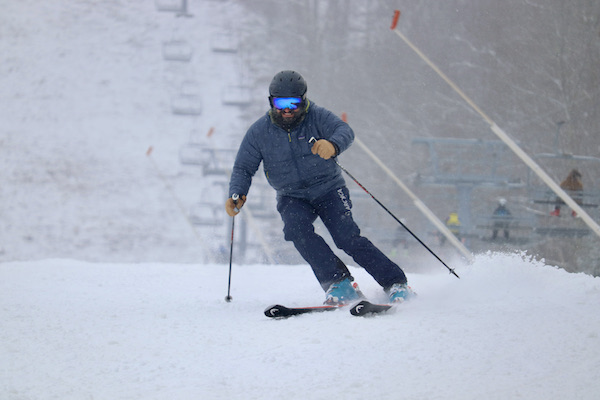 Mother Nature dropped 2-3" of fresh snow today - Friday, January 7th!
Fresh Snow + Snowmaking = Fun! 
Catamount's snowmaking and grooming teams have been working hard to bring you more terrain. The good news is that consistently-cold snowmaking temperatures look to be sticking around for a while, allowing us to push hard for more terrain this weekend and ahead of the upcoming MLK holiday period.
For this Saturday, we plan to add the Promenade Triple Chair, along with Echo's Run and Lower Promenade to the mix. We also plan to spin our Snowsports Carpet 1 to expand learning terrain and offer easier access to the MA side of the mountain.
The snowmaking team is getting ready for the next push on the NY side – with Upper Alley Cat, Upper Sidewinder and Chute planned for snowmaking beginning Saturday.
---
Night Skiing Is A Go!
Night skiing is on for
Friday
and
Saturday
nights this week, and we'll roll into our schedule
Wednesday
through
Saturday
schedule next week.
---
Have You Tried Our New Culinary Options?
Saturday
would be a great day to try out the all-new Campfire venue in the Catamount Lodge.  If tasty BBQ and other signature items like loaded fries weren't enough, we'll also have American Idol Contestant Katherine Winston playing live in Campfire from 12-4pm! Come for the food and beverages and stay for the music!
---
LIVE MUSIC! Katherine Winston Is playing live this Saturday
Top 24 on American Idol!
Katherine Winston is a Singer/Songwriter from Massachusetts. In 2015, after competing on American Idol and placing in the top 24, she toured and traveled to Los Angeles where she began recording and releasing music. Katherine recently released a single, 'Birthday', which is available everywhere now.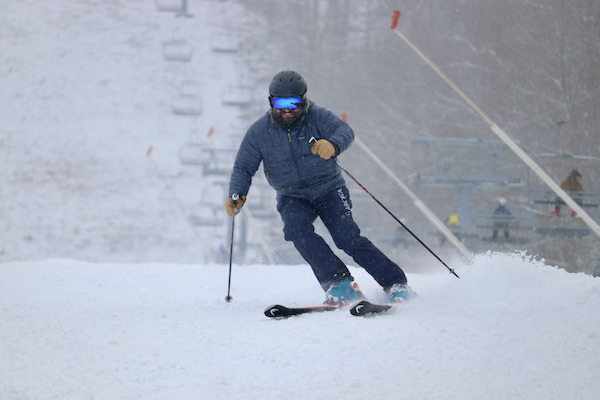 Catamount