There is less than 1 week left to get your season pass at current pricing. We are staying busy here at the resort preparing for the winter season and want you to be ready as well. Buy your season pass by August 31st before prices go up! 
College Rep Program
Attending college near Catamount this year? Join our College Rep Program and help us sell our college pass on campus. Earn a free or discounted season pass!
Seasonal Rentals
Save yourself a trip to another ski shop or avoid waiting in line to get your rentals day-of. Get rentals for the whole season right at the mountain you love.
---
Catamount Update!

It's been a few weeks, but we are back with another update video for you all! Join our marketing manager as he goes over the most recent happenings here at the resort!
View our previous videos on our Youtube Channel or our website!
Join Our Team

We have so much going on here at Catamount and we want you to be a part of it! Join our energetic and enthusiastic team here at the resort. Great benefits include access to our summer activities, a free season pass for winter employees, food/retail discounts, and a fun fast-paced work environment.
Visit our employment page to view all our open positions. 
---
Save The Date - Fall Fest

Join us for our first annual Fall Fest at Catamount! This family-friendly event is open to all and serves as the unofficial kickoff to our winter countdown. Come see all the exciting projects we've been working on over the summer while you re-connect with our mountain community to share in the excitement of the upcoming ski season. Event admission is free - and certain activities will be available for an additional fee.
---
Summer Isn't Over Just Yet
Our Zip Tour and Aerial Adventure Park will be operating 6 days a week through Labor Day. Come enjoy some mid-week or weekend fun before summer comes to an end.
Zip Tour Operating Schedule:
Now through Sept. 5th:
All days except Tuesday
After Sept. 5th:
Friday, Saturday, & Sunday
Aerial Park Operating Schedule
Now through Sept 5th:
All days except Tuesday
After Sept. 5th:
Saturday & Sunday
Learn More >>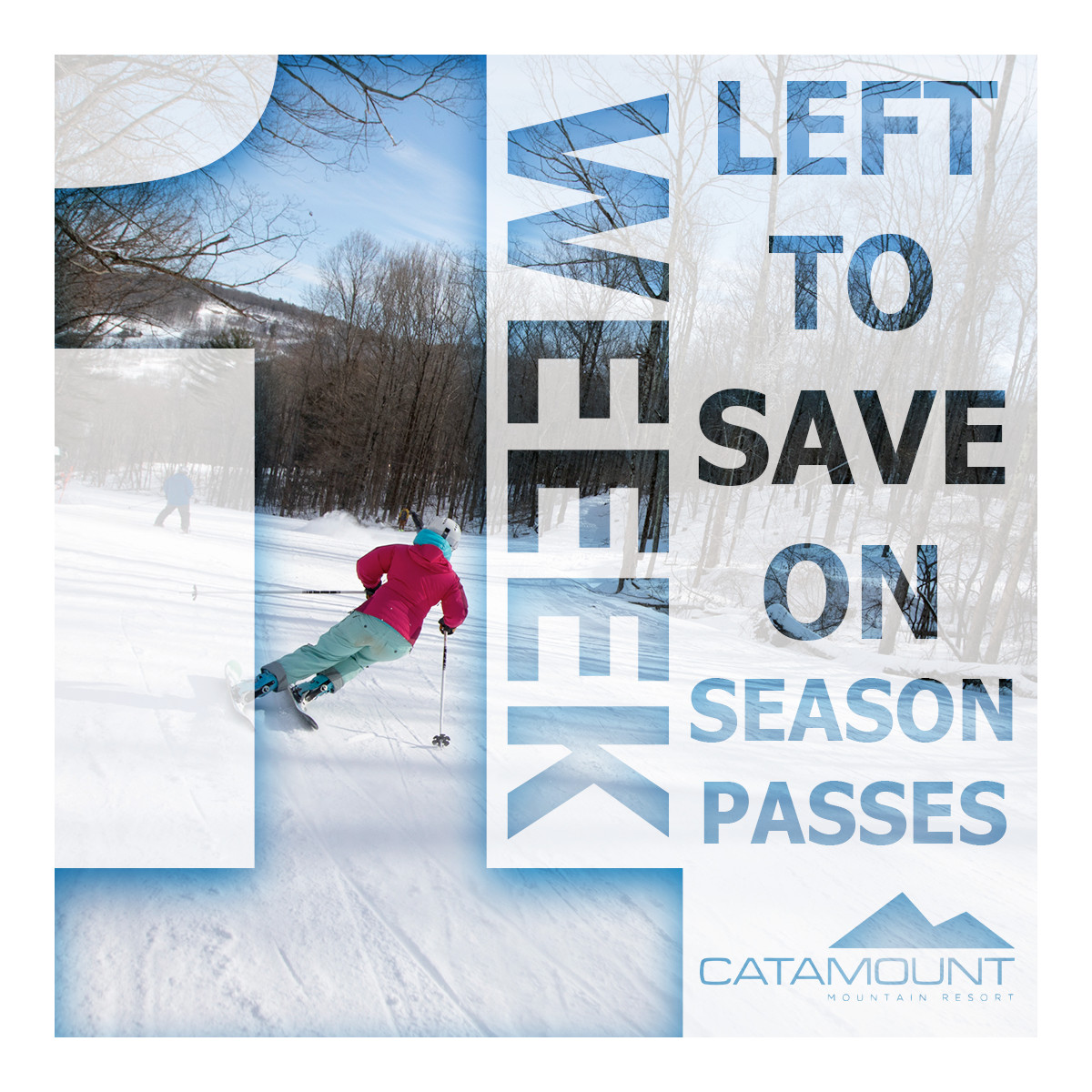 Catamount