Save the dates for our
SUMMER EVENTS!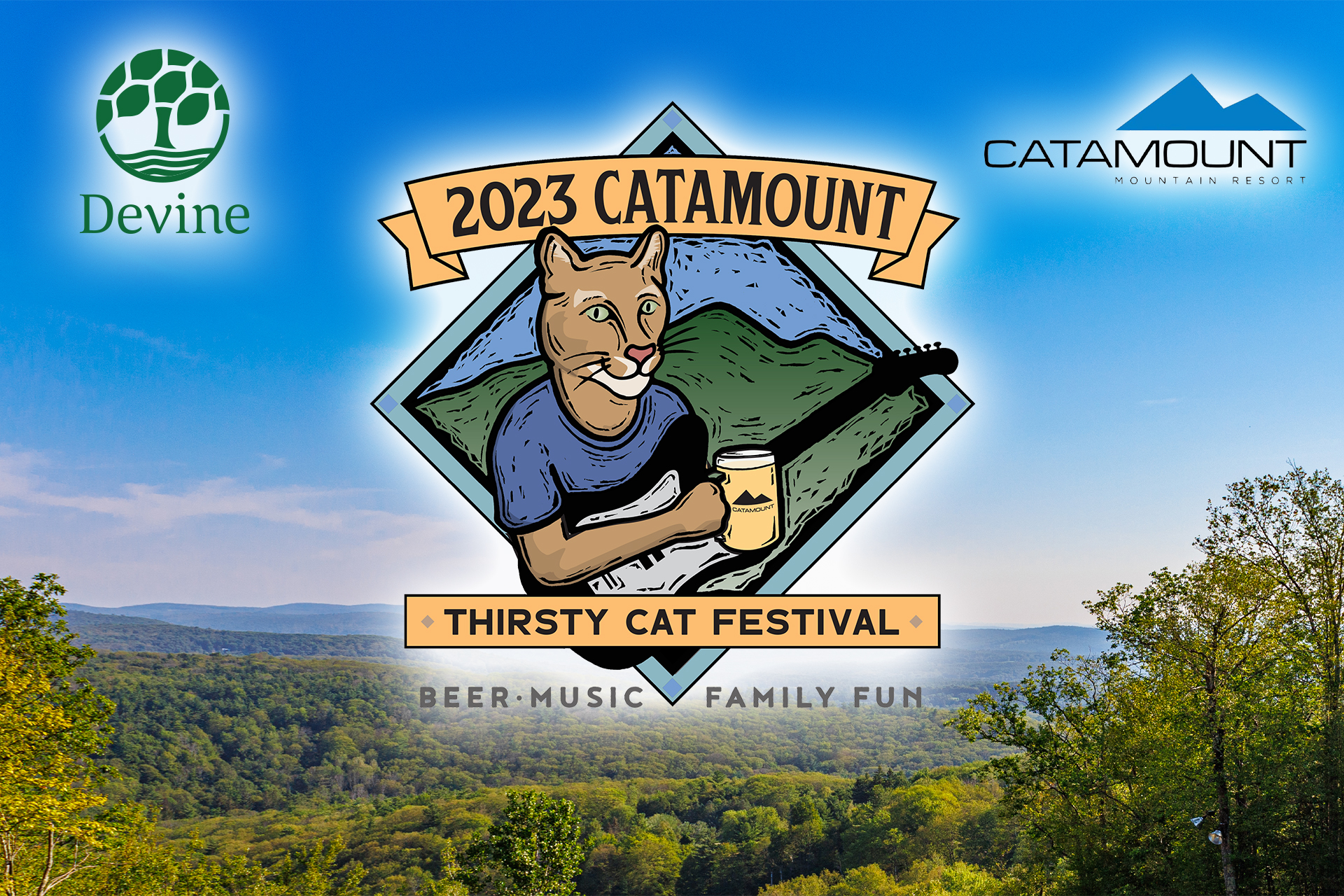 July 22nd-23rd
Beer & Cider Tasting, Wine Tasting, Music, Delicious Food, Craft Vendors and more!
Join us for Catamount's biggest event of the summer season! The inaugural "Thirsty Cat" Beer, Wine and Music festival brings together the best of the Berkshires! With over 50 draft beers and ciders, a variety of wines, 5 great bands over two days, craft vendors and tasty food options, there's plenty to keep you busy for a few hours or for the whole event! The event is family-friendly, with a kid's craft lemonade tasting, scenic chairlift rides, zip tours and the aerial adventure park all open during the event. 
Beer and Wine Tasting Packages On Sale Now. Tasting package prices will increase for day-of sales, so buy in advance to save!
---
Catamount Mountain Resort's Summer Music Series is a free concert series held over 7 weeks in July and August on Friday nights. Join us on the back patio for fresh mountain air, great music, and delicious food & drink! 
Band Lineup:
July 7th: Erin Harpe and the Delta Swingers
July 14th: Sister Funk
July 21st: Nate Martel Trio
July 28th: Hedtrip
August 4th: The Silver Chain Band
August 11th: Victrola
August 18th: The Saints
---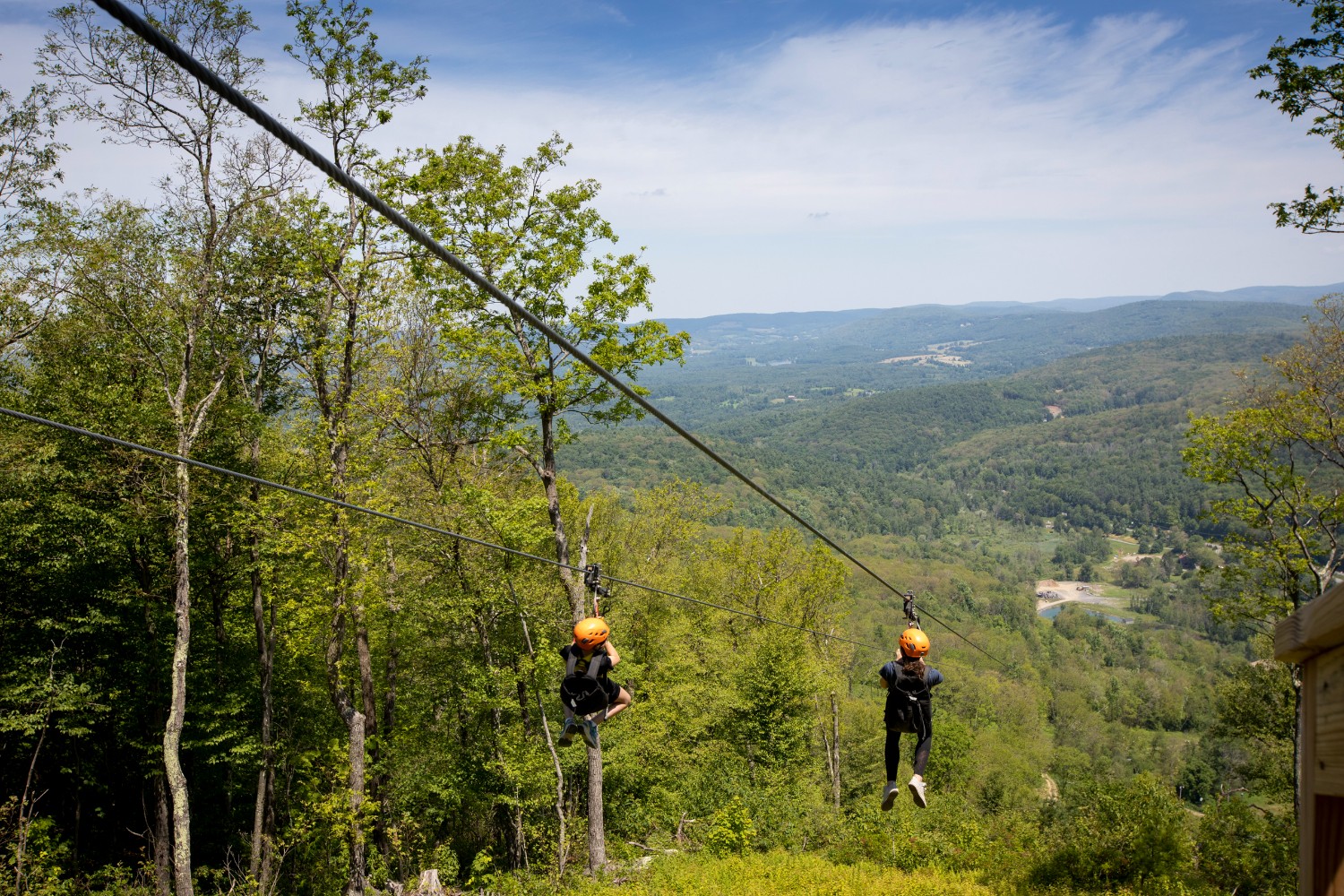 Thank you to all who came out and joined us for opening weekend! We'll be back at it again this weekend with our Zip Tour, Aerial Adventure Park, and Scenic Chairlift Rides open on Saturday and Sunday. 
Planning a trip to the Berkshires for Memorial Day Weekend? Don't miss out on some of the most unique activities in the area to make your holiday that much more memorable. Our summer activities will be open for the long-weekend, including Monday, May 29th! Online bookings are highly recommended.
---
ADVENTURE PARK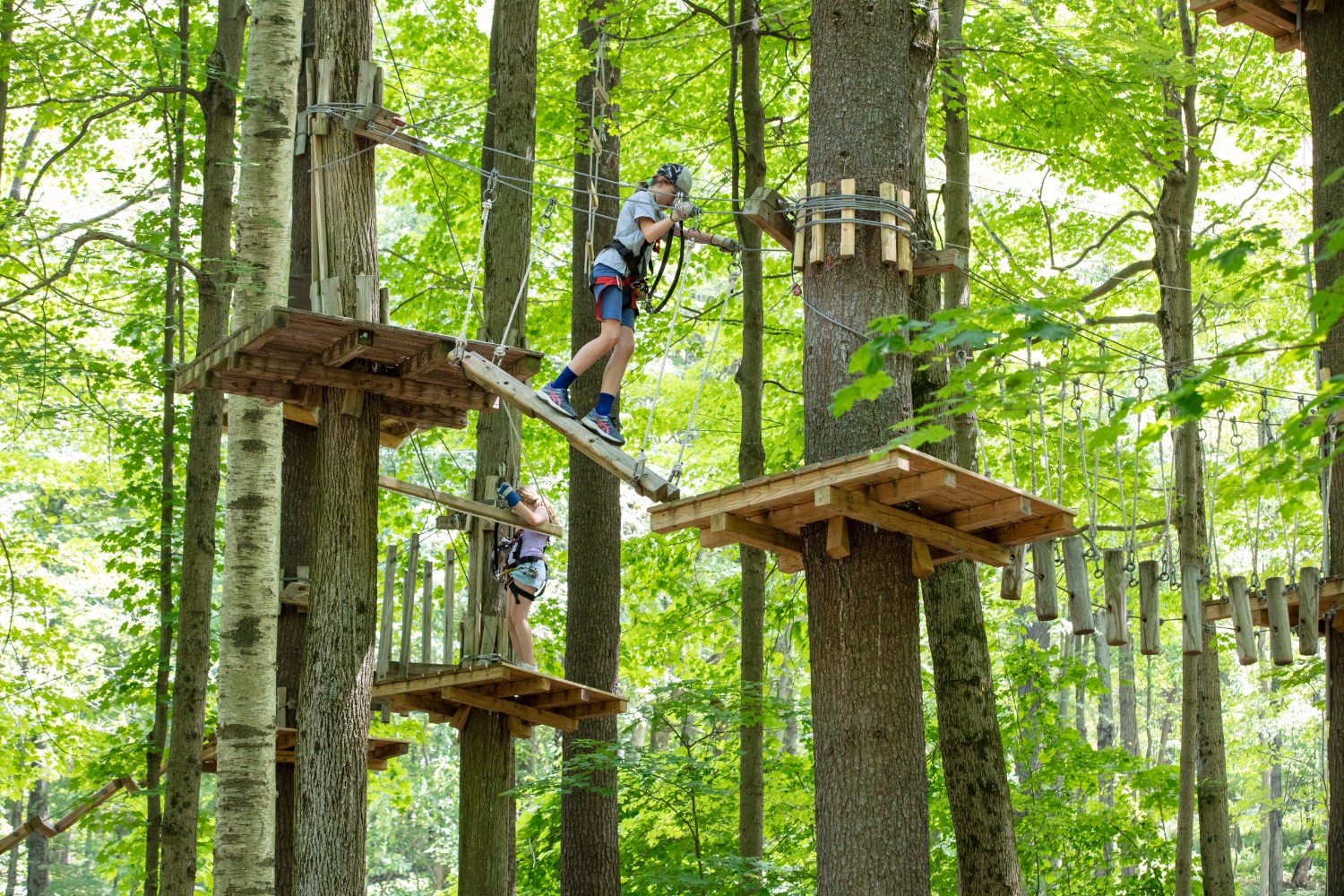 Ready for the ultimate outdoor adventure? Our aerial adventure park features an extensive network of ropes courses, wooden platforms, zip lines, and other obstacles!
ZIP TOUR
Ride the longest zipline in the USA! The Catamount Zip Tour is unlike any other zipline tour in the area. This two-hour outdoor experience includes three dual-zipline spans and a chairlift ride up the mountain.
CHAIRLIFT RIDES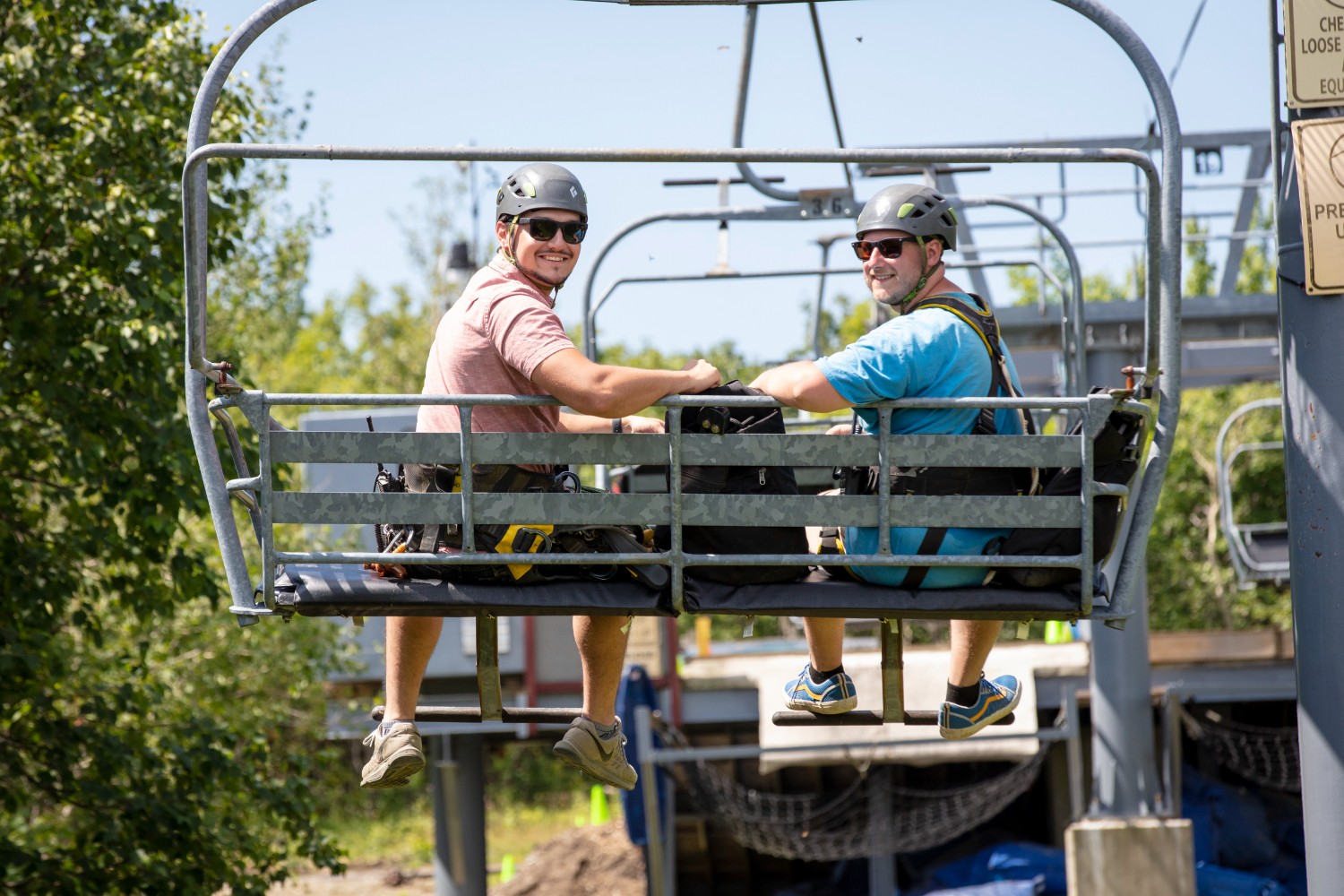 Experience the beauty of the Berkshires, Hudson Valley, and beyond! Ride our Glade Triple chairlift to the summit of the mountain to take in amazing views of the surrounding areas.  
NOW HIRING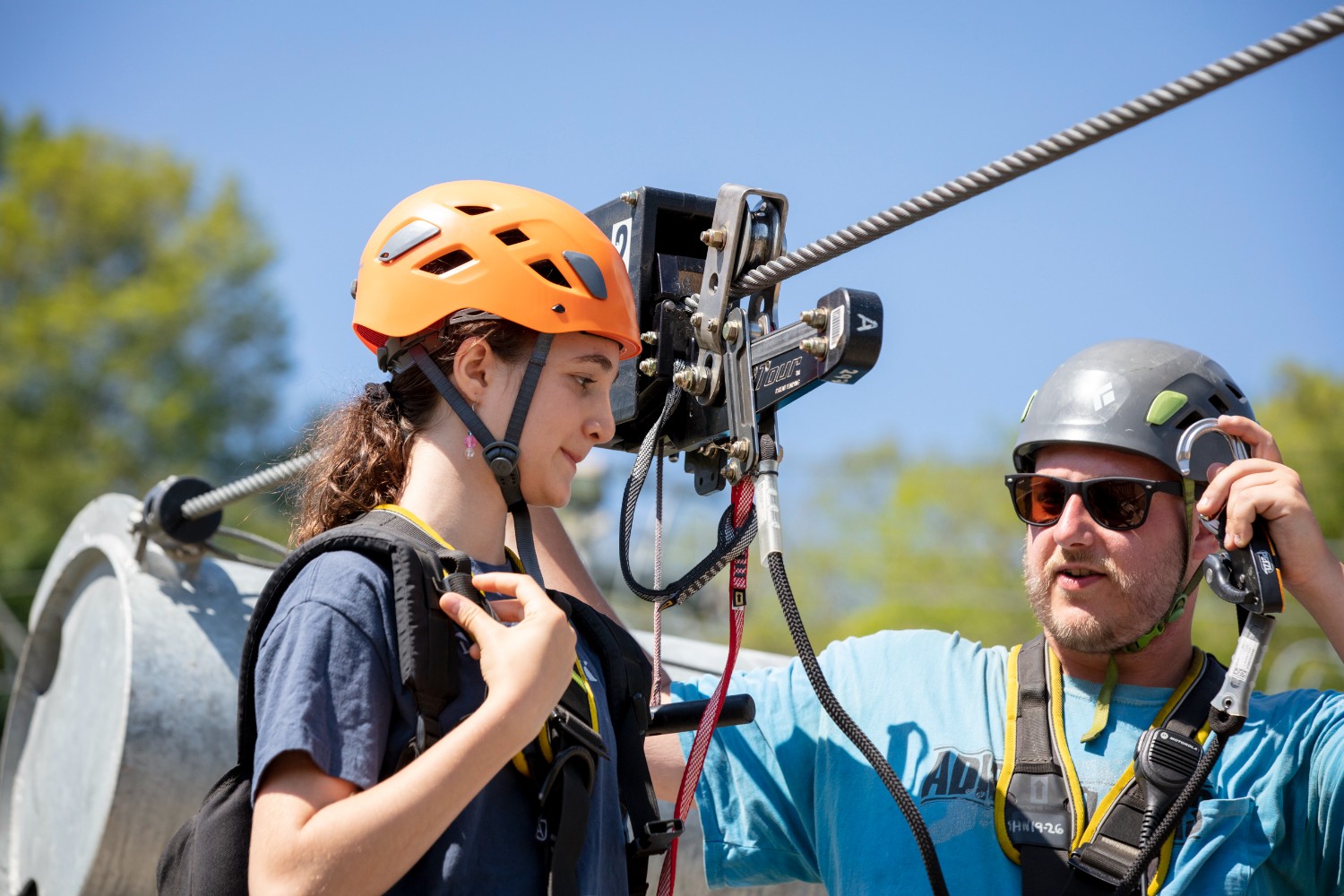 Get paid to have fun! Join our crew as an Aerial Park or Zipline Guide and get paid to spend your day on the mountain helping other outdoor adventure seekers enjoy our activities. We are also looking for Adventure Camp Counselors and Customer Service staff.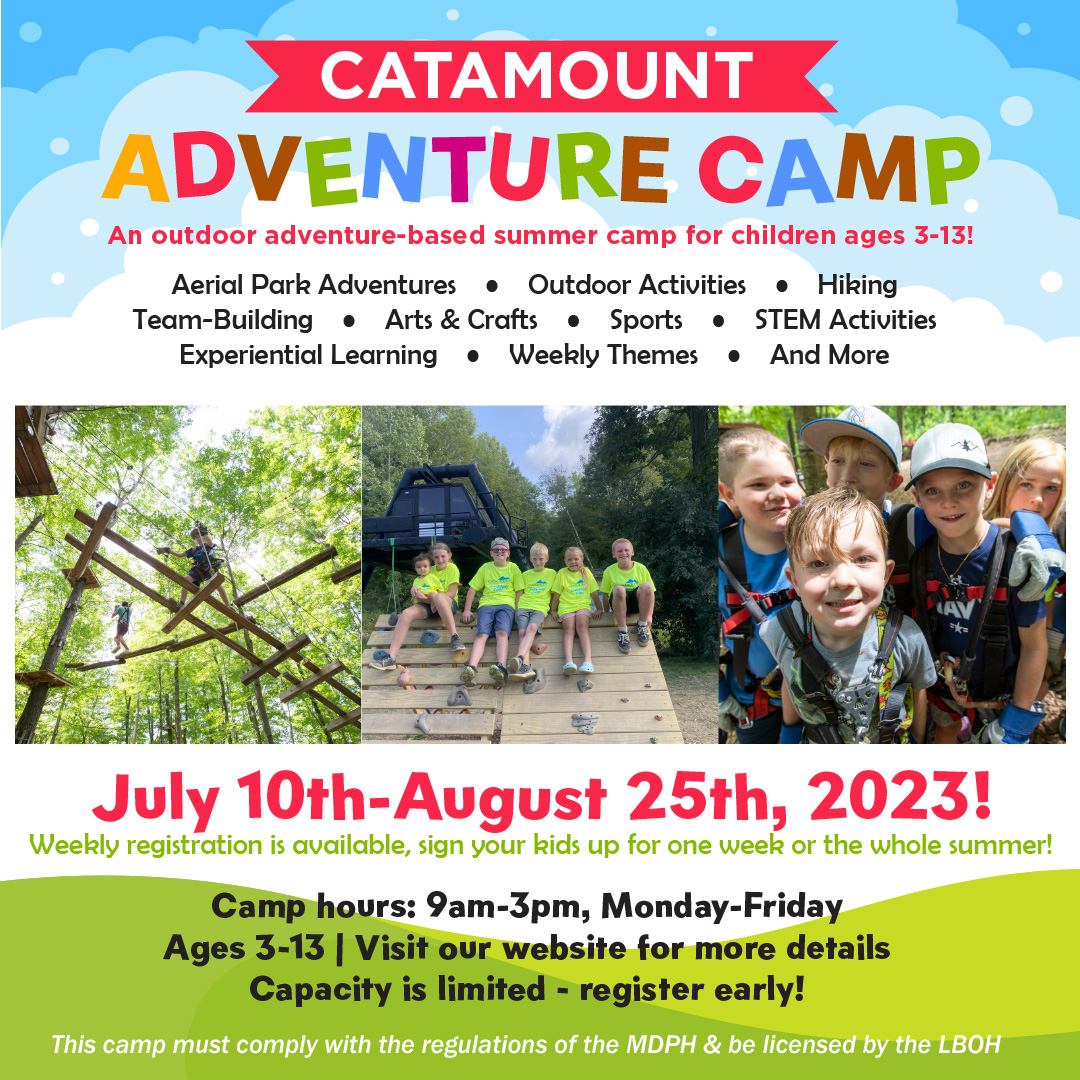 The end of school is in sight, get your kids signed up for our outdoor adventure-based summer camp to keep them active and learning during the summer break. The Catamount Adventure Camp runs in weekly sessions, giving you the opportunity to sign your kids up for select weeks or the whole summer. Learn more and register today, some weeks and age groups are already close to capacity!
Catamount