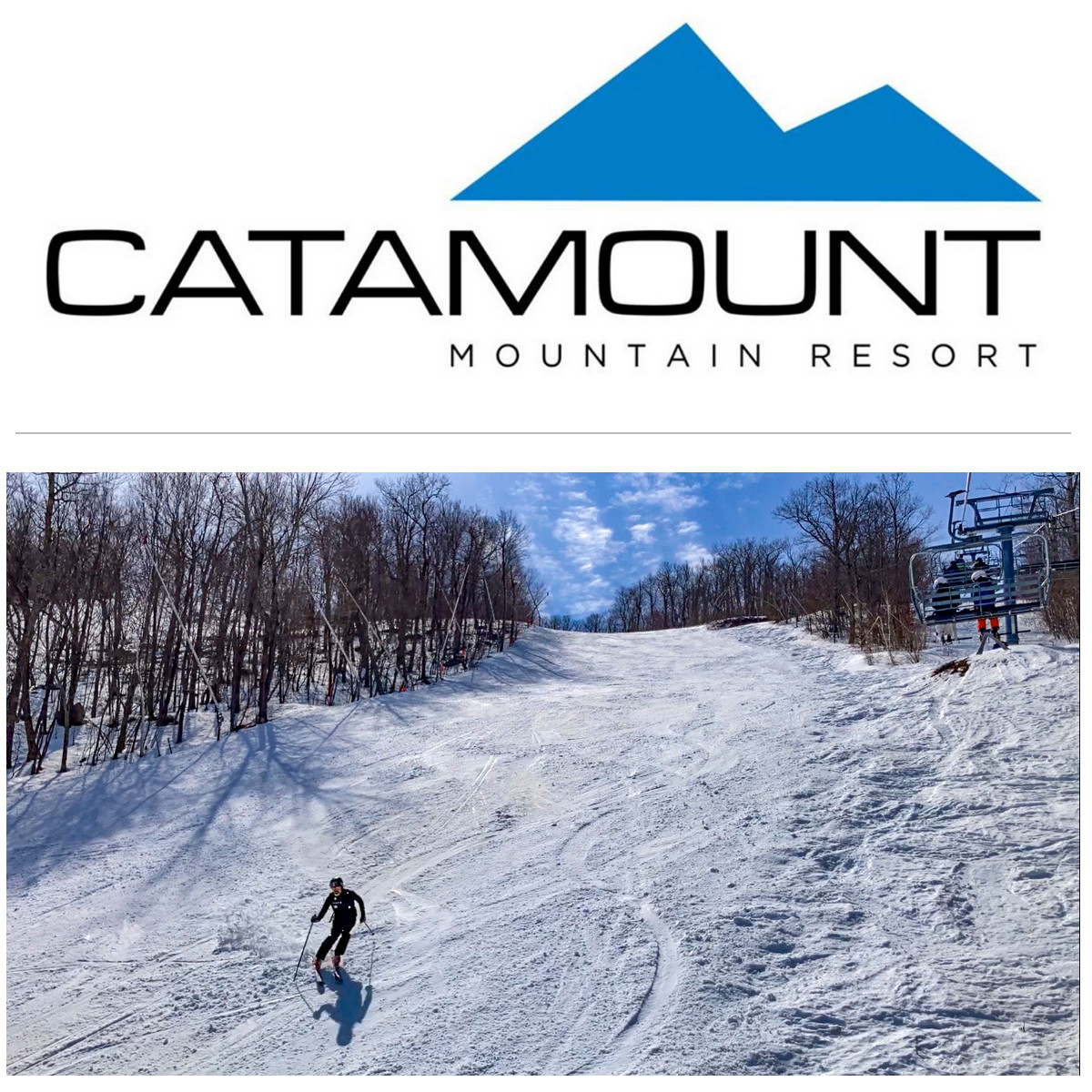 Don't start your spring cleaning just yet because the spring skiing has been nothing short of spectacular over the last few days! We are taking a slight pause in operations today due to the rain and warm weather — but we'll be back on Friday 3/24 with day and night skiing until 9pm. With the decent base, thanks to last week's storm, we are currently planning to ski through April 2nd — please note that we will be closed Monday 3/27 through Wednesday 3/29. Be sure to stay tuned to our Mountain Report for daily updates, as Mother Nature always has the final say.
Join us this Saturday for the final date of our Campfire Winter Music Series in the Catamount Lodge. Sister Funk will be playing from 12pm-3:30pm. Also — save the date for our Rails and Bails Jam on April 2nd.
Don't forget to purchase your 23/24 Season Passes by March 31st for the best rates. 
---
Just 1 week left to save on
23/24 SEASON PASSES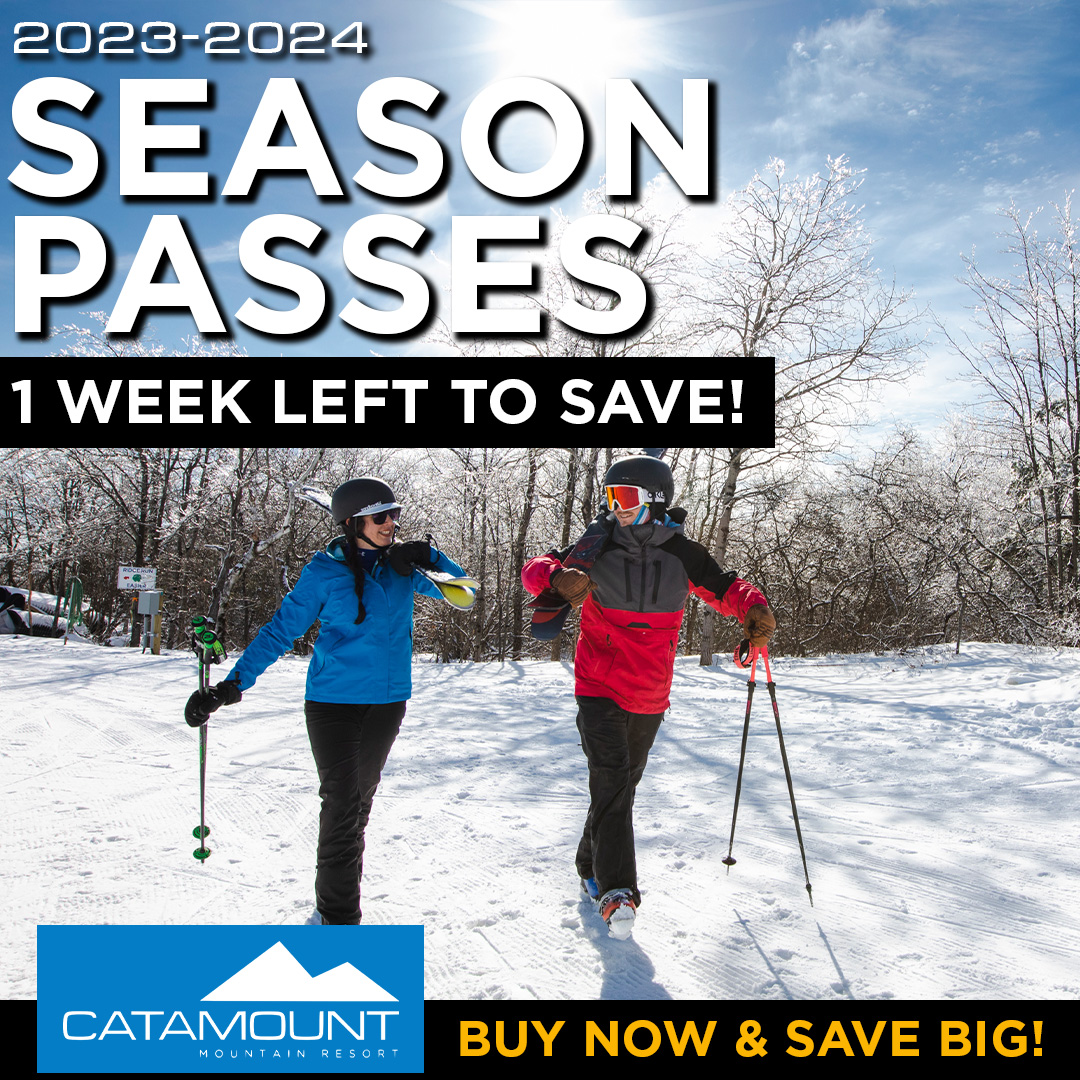 Don't miss out on the opportunity to secure your season pass at the best price and with exclusive benefits. By purchasing your season pass now, you can save big on your next season's adventures — plus have access to ski the rest of the 22/23 season. All Unlimited and Locals Summit Pass purchases will also receive 2 Friends & Family tickets to use during the 23/24 season (restrictions apply).
Make your purchase easy and buy your Season Passes, Seasonal Programs, Racing Programs, Seasonal Lockers, and Seasonal Rentals all at once. All of these seasonal offerings are now available to purchase through our website for the 23/24 season.
---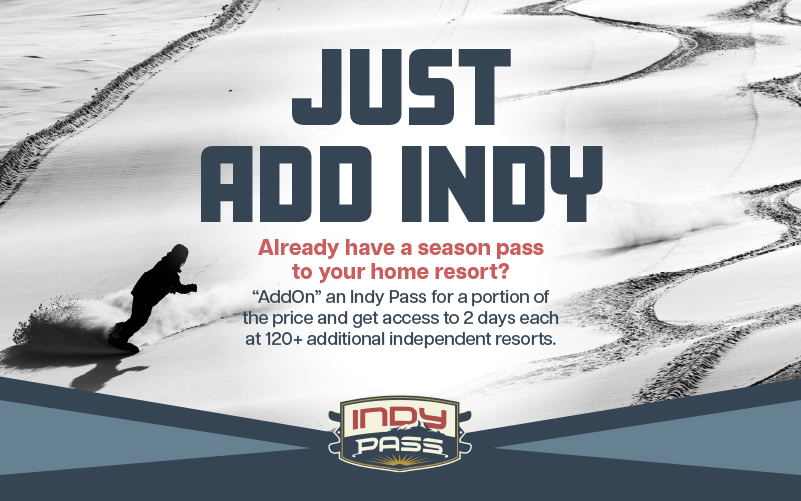 Calling all passholders! Do you want to turn your season pass into a travel pass? With an Indy AddOn Pass, spend your season exploring 120+ independent authentic resorts while still having unlimited access to Catamount. Sign up for the 23/24 Waitlist before March 23 at midnight to secure your spot in line for the year's best price.
---
Upcoming EVENTS!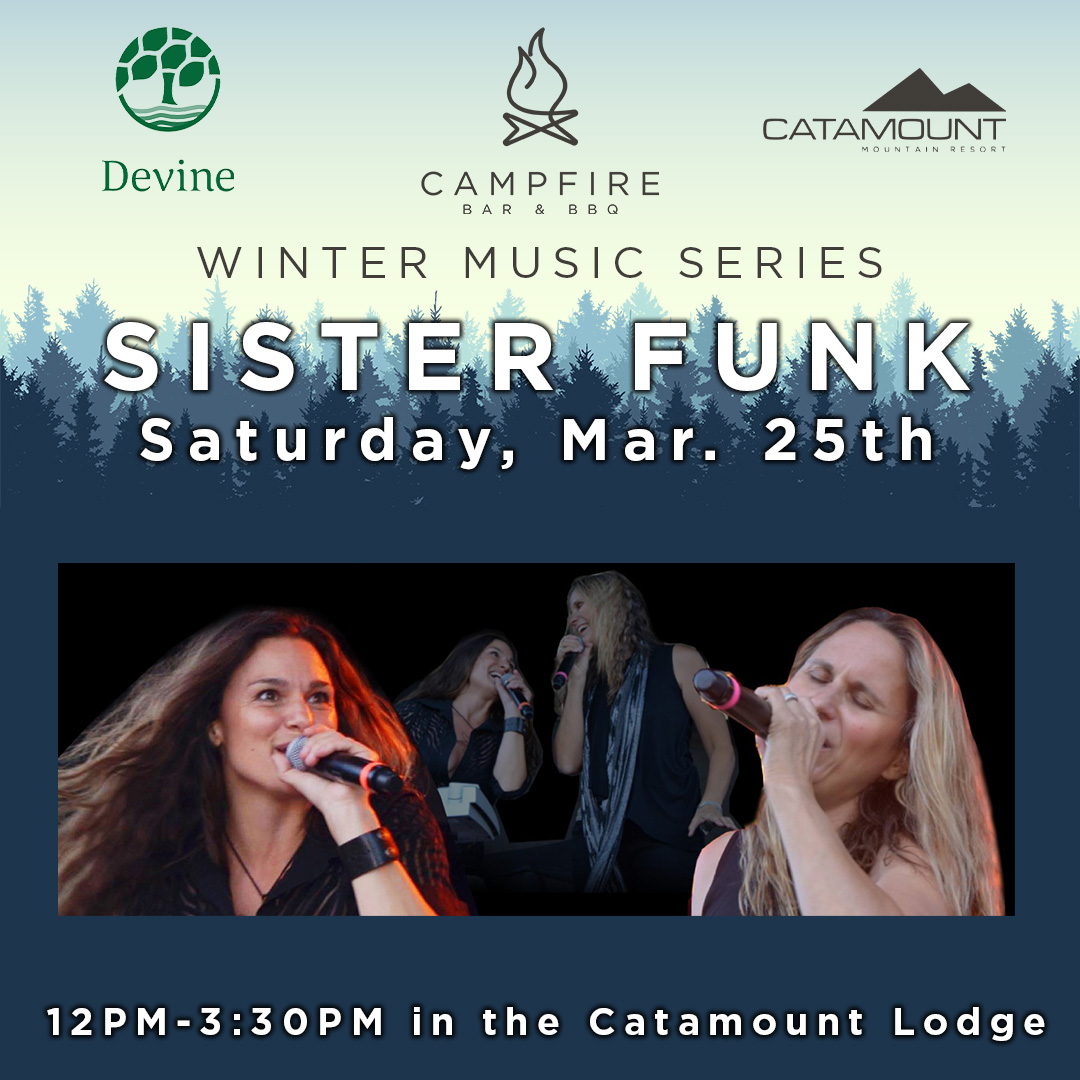 Sister Funk
Saturday, March 25th
12PM-3:30PM
Join us for live music in the Catamount Lodge! Grab some tasty food from Campfire BBQ and enjoy some great live music by Sister Funk from 12PM-3:30PM.
---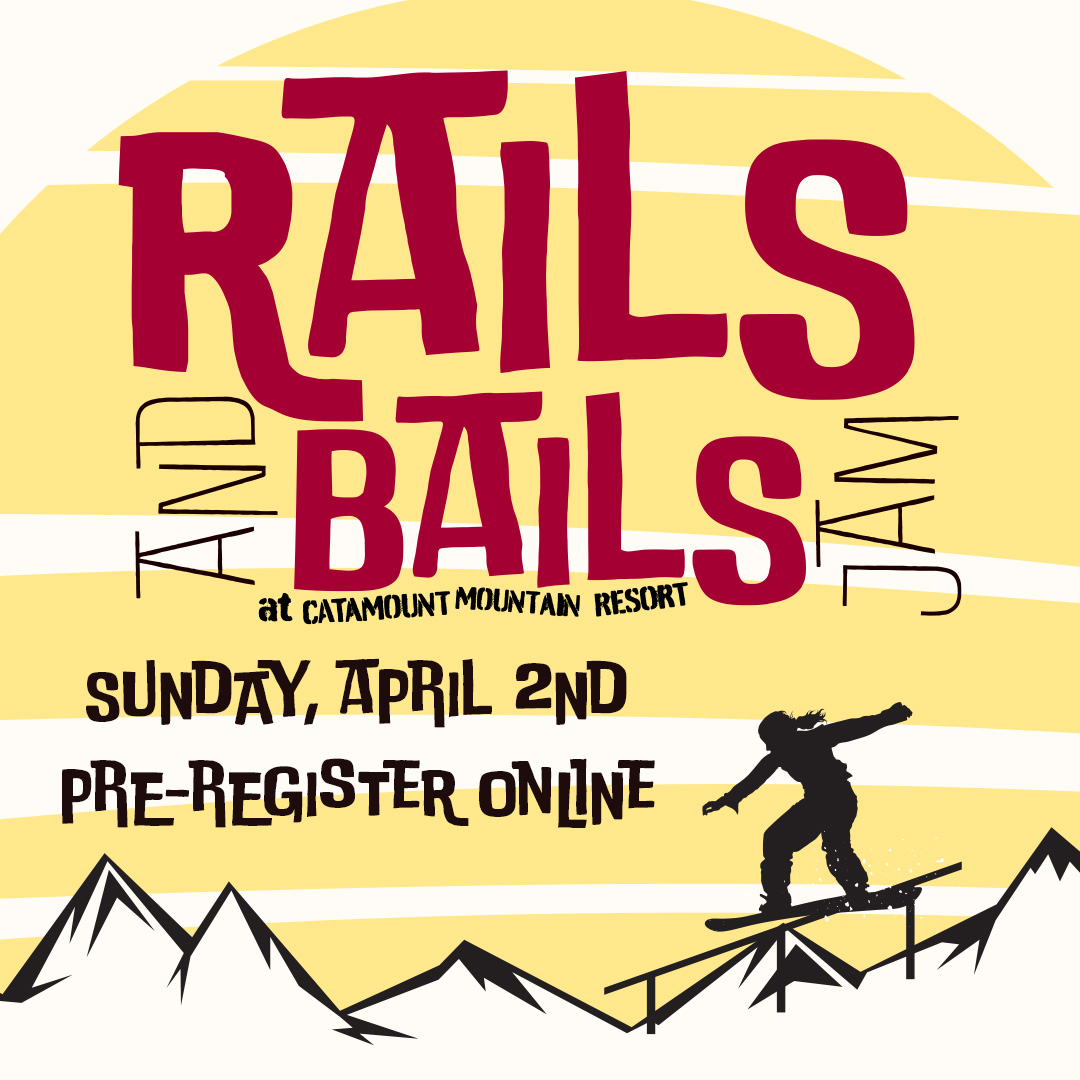 Rails and Bails Jam
Sunday, April 2nd
12PM
We're ending the season off with a rail jam! On Sunday, April 2nd, Catamount is hosting it's first Rails and Bails Jam. This freestyle jam session is open to skiers and riders with 2 age groups (15 y/o and under & over 15 y/o) with prizes awarded in multiple categories. Pre-register online — $5 registration fee due on the day of the event, helmets required, lift ticket not included.'
---
Last Chance For
NIGHT SKIING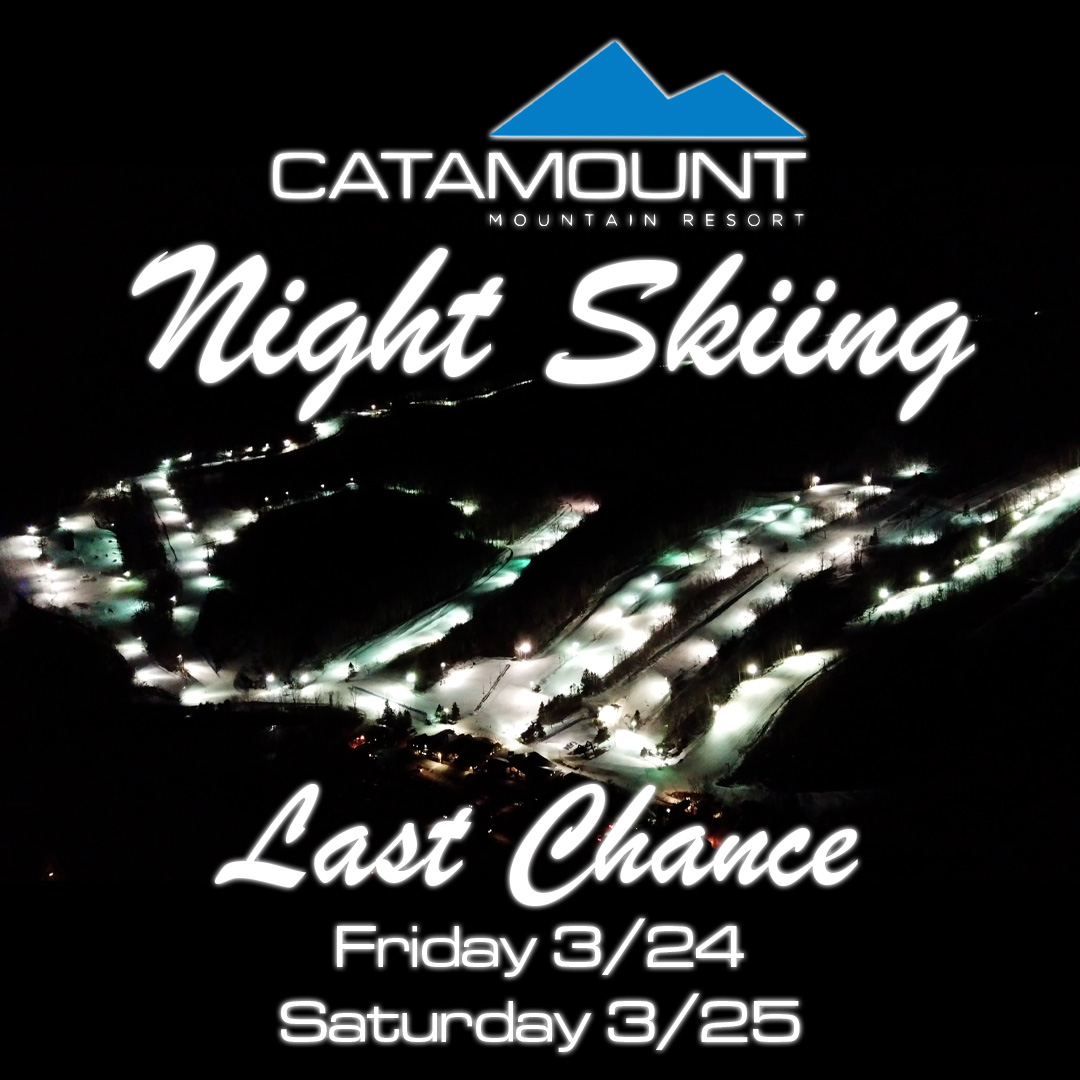 The final 2 days of night skiing are fast approaching — this Friday and Saturday will be your last chance for the season. We will be open until 9pm on Friday, March 24th and Saturday, March 25th — enjoy the extended daylight and finish the night off under the lights!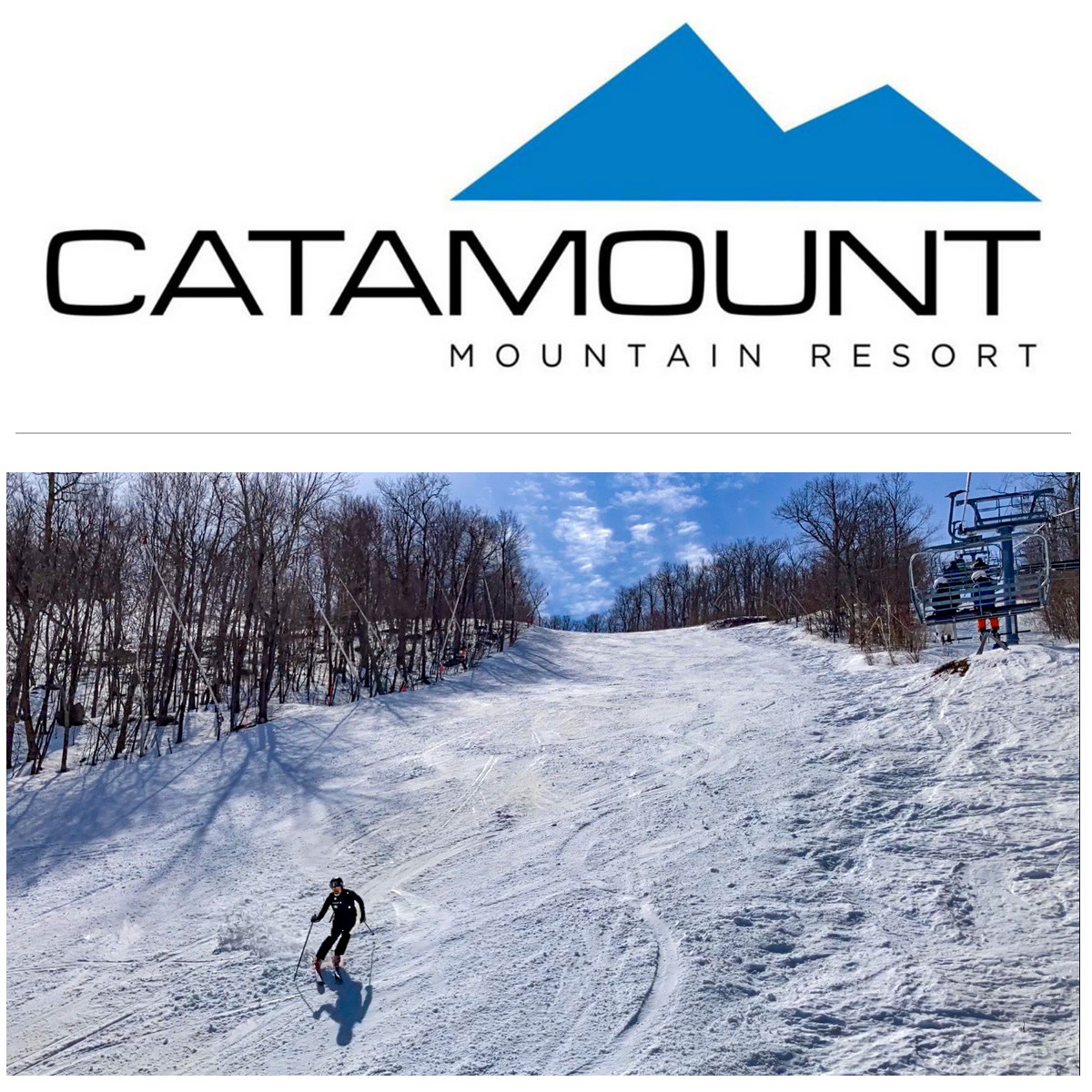 Catamount