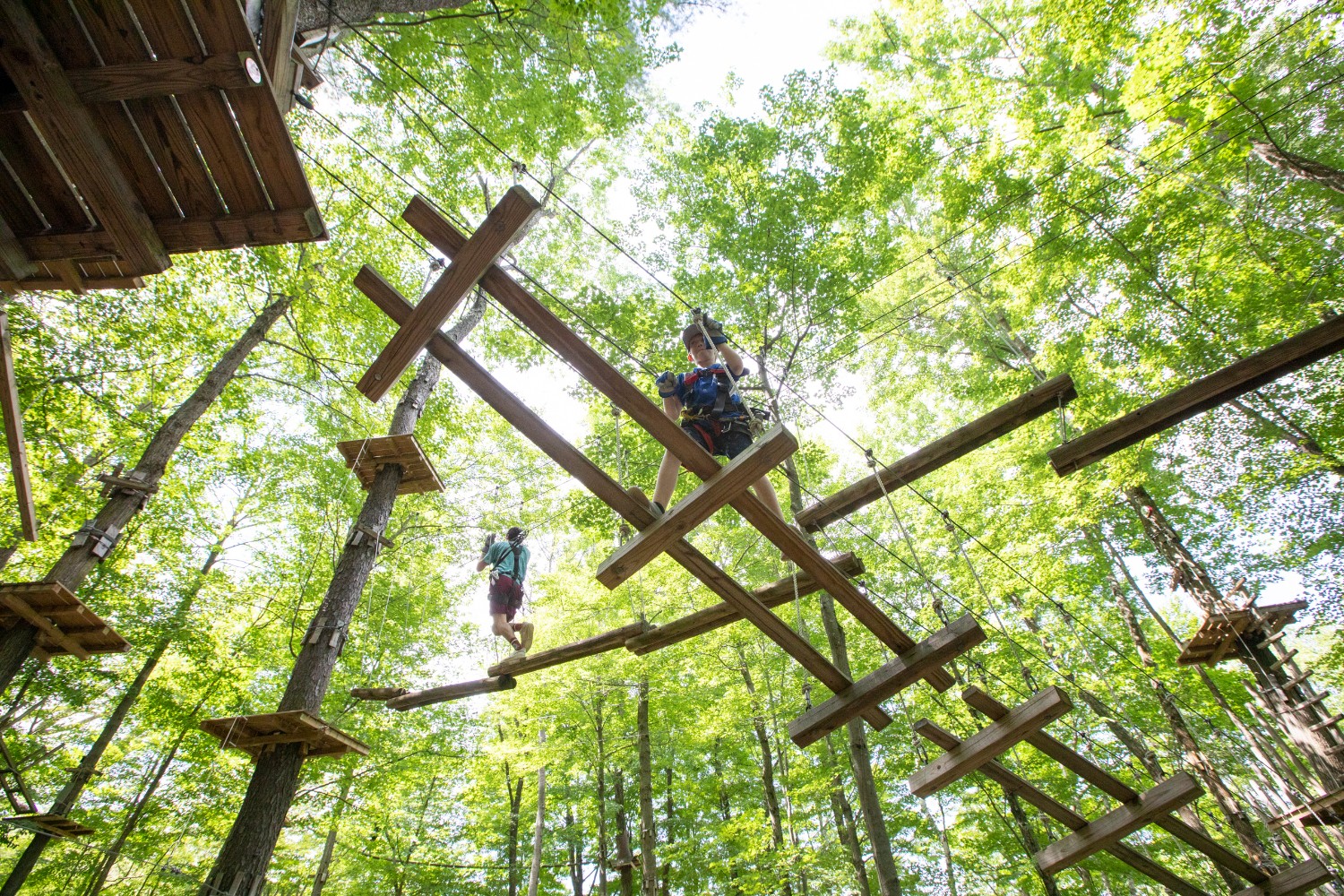 Starting Friday, June 9th our Zip Tour and Aerial Park will be open 5 days a week!
Our Zip Tour, Aerial Adventure Park, and Scenic Chairlift Rides will be open this weekend - June 3rd and 4th. Starting next Friday, June 9th - the Zip Tour and Aerial Park will begin operating Thursday through Monday (closed Tuesday & Wednesday) for the remainder of the summer. Scenic Chairlift Rides will continue to operate on weekends/holidays, plus select Fridays in conjunction with our Summer Music Series. Online bookings for all of our activities is highly recommended!
It's June and the end of school is in sight! It's not too late to start planning a fun-filled summer for your children — and Catamount's Summer Adventure Camp should be on the top of your list. Flexible weekly registration means you can enroll for select weeks or the entire summer. 
Don't forget about our host of summer events coming up! Summer Music Series begins July 7th with our first performance by Erin Harpe and the Delta Swingers. Beer, cider, and wine tasting packages are available to purchase for our Thirsty Cat Festival on July 22nd-23rd. See more info below.
---
AERIAL ADVENTURE PARK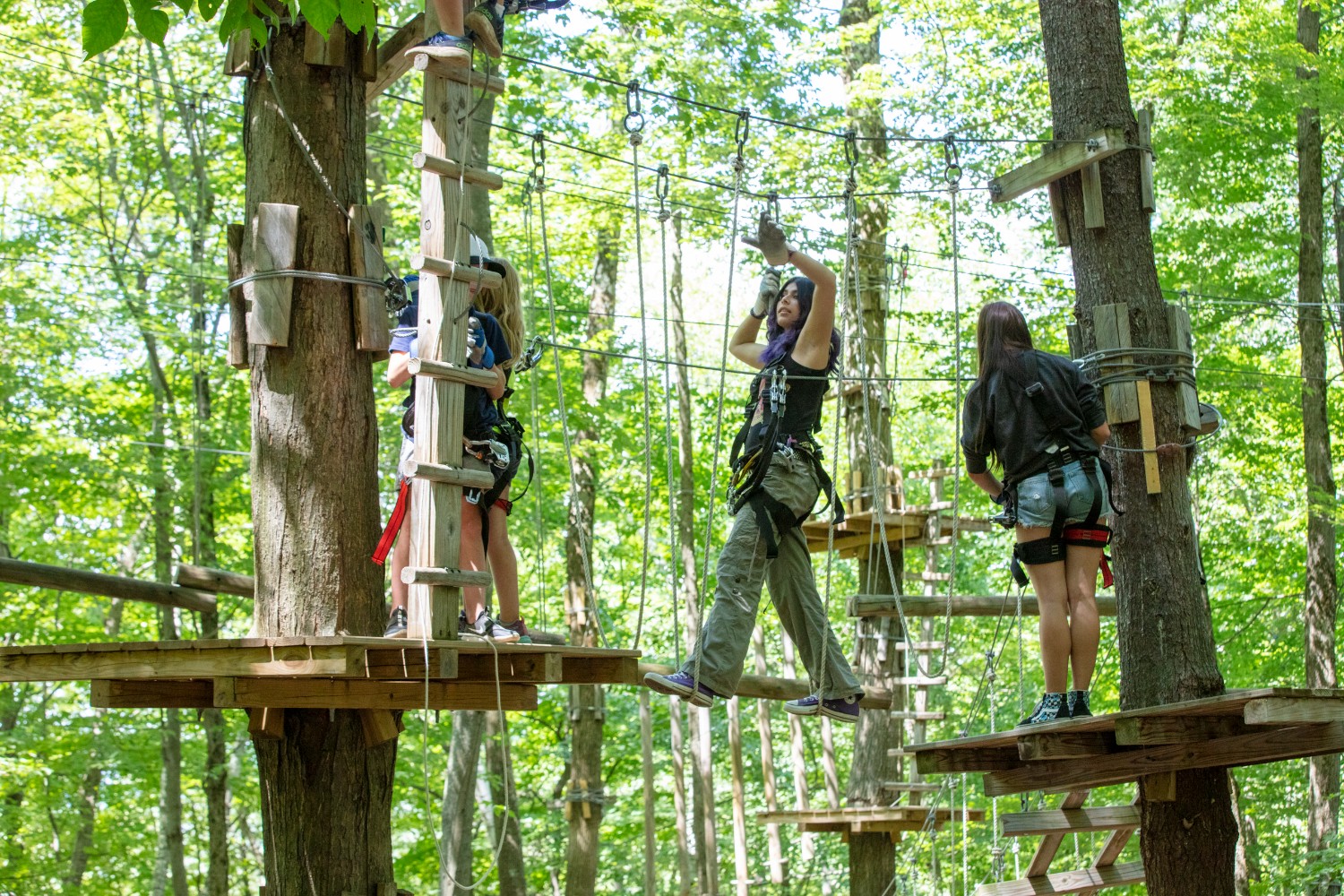 Ready for the ultimate outdoor adventure? Our aerial adventure park features an extensive network of ropes courses, wooden platforms, zip lines, and other obstacles!
Open this weekend!
Full-time operations begin June 9th.
CATAMOUNT ZIP TOUR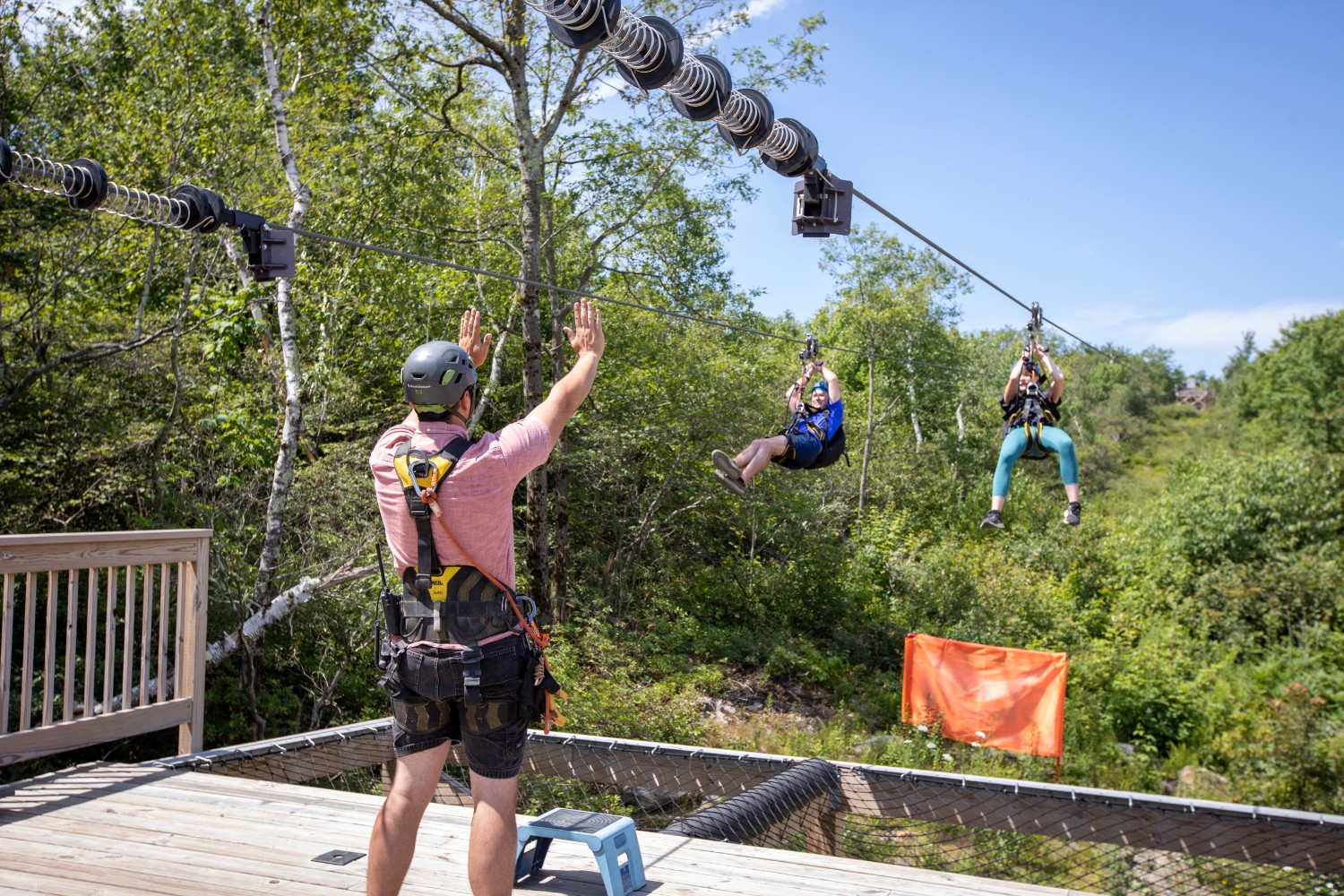 Ride the longest zipline in the USA! The Catamount Zip Tour is unlike any other zipline tour in the area. This two-hour outdoor experience includes three dual-zipline spans and a chairlift ride up the mountain.
Open this weekend!
Full-time operations begin June 9th.
SCENIC CHAIRLIFT RIDES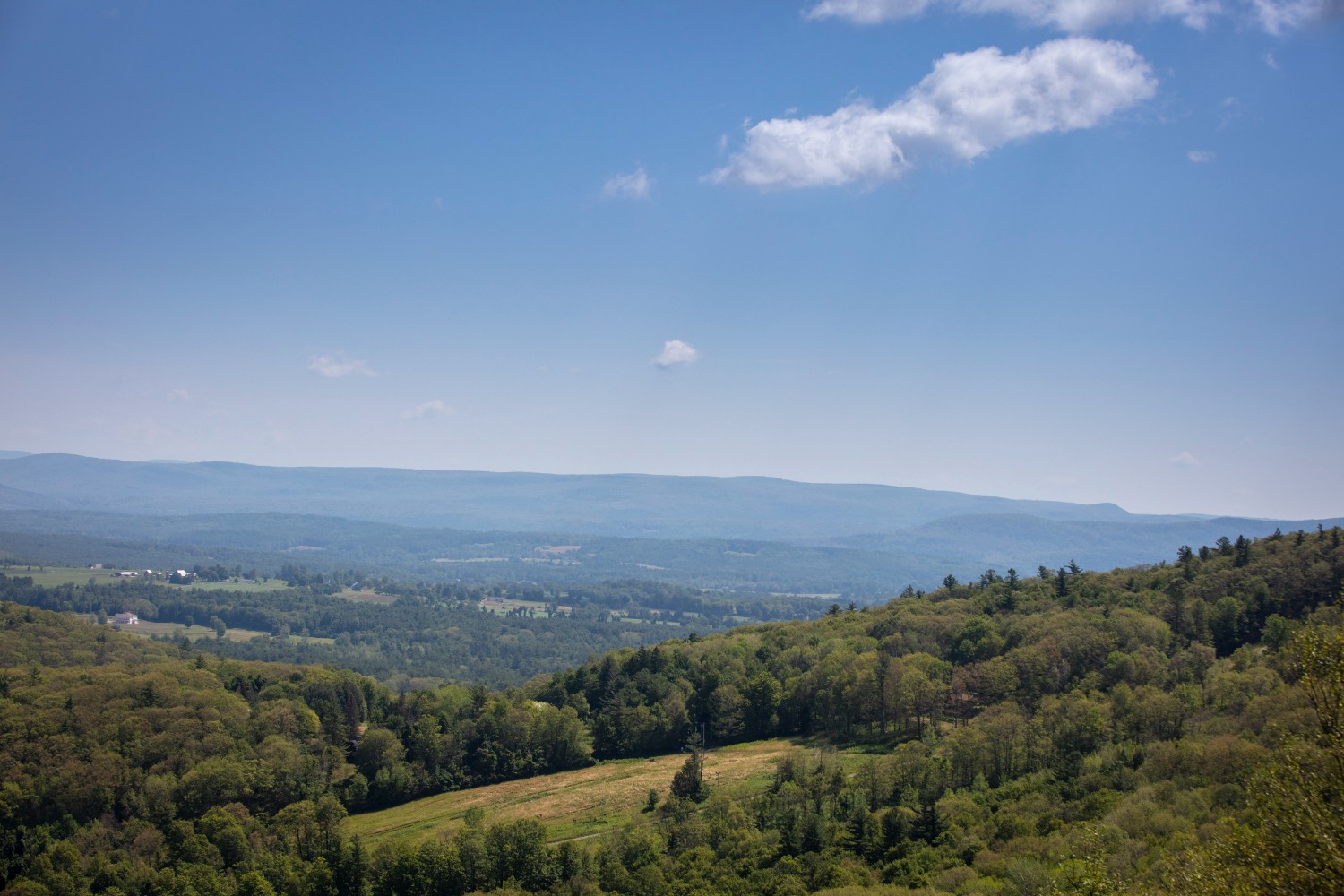 Experience the beauty of the Berkshires, Hudson Valley, and beyond! Ride our Glade Triple chairlift to the summit of the mountain to take in amazing views of the surrounding areas.
Open this weekend!
---
BRING A GROUP
Have a group? Special rates are available for groups of 12 or more for the Zip Tour & Aerial Park or for groups of 20 or more on Scenic Chairlift Rides. 
Fill out the form on our Summer Group webpage for more info!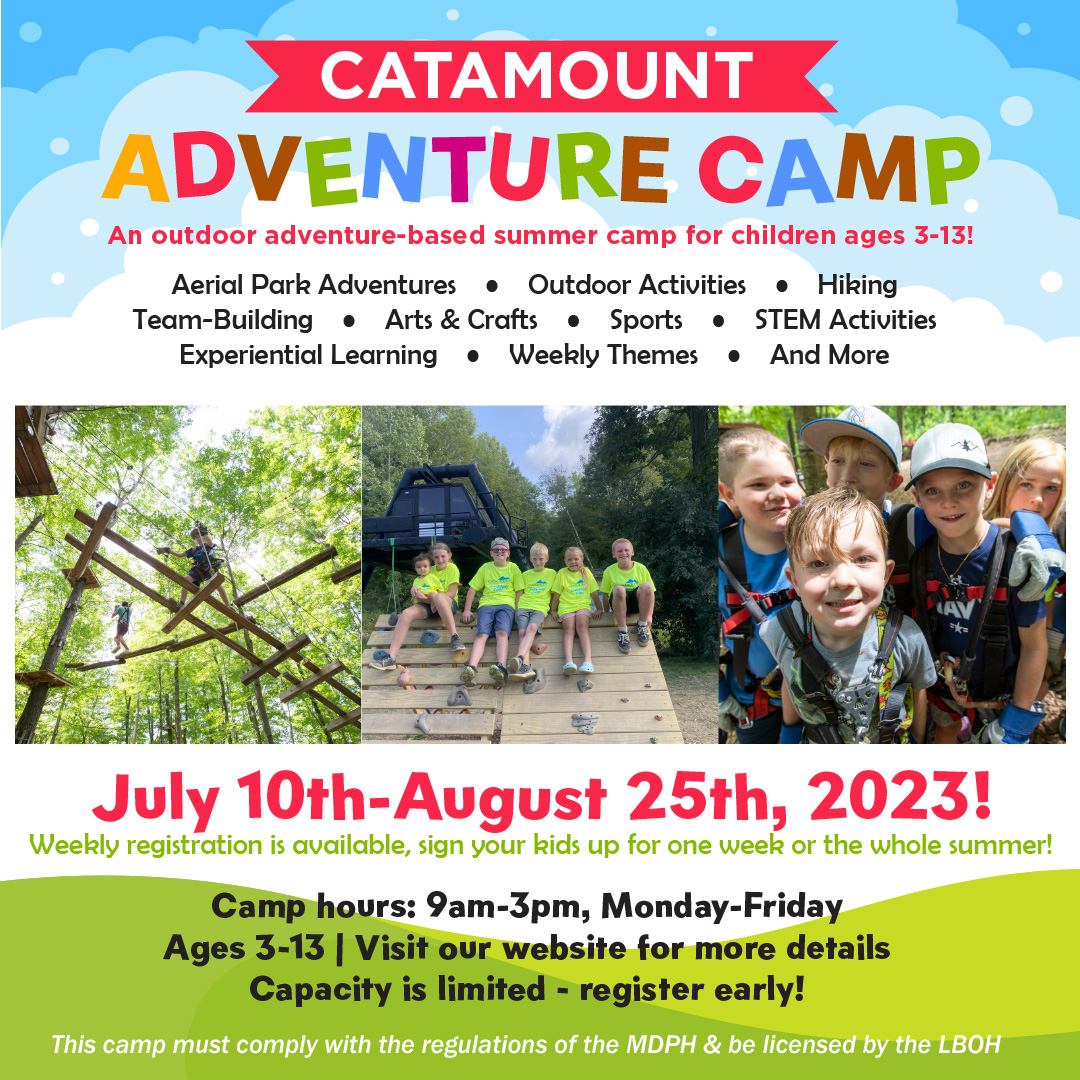 Give your kids a summer full of fun at Catamount's outdoor adventure-based summer camp for children ages 3-13! The Catamount Adventure Camp runs in weekly sessions, giving you the opportunity to sign your kids up for select weeks or the whole summer. Learn more and register today — some weeks and age groups are already close or at capacity!
Thirsty Cat Festival
Beer, Cider, and Wine Tasting Packages On Sale Now!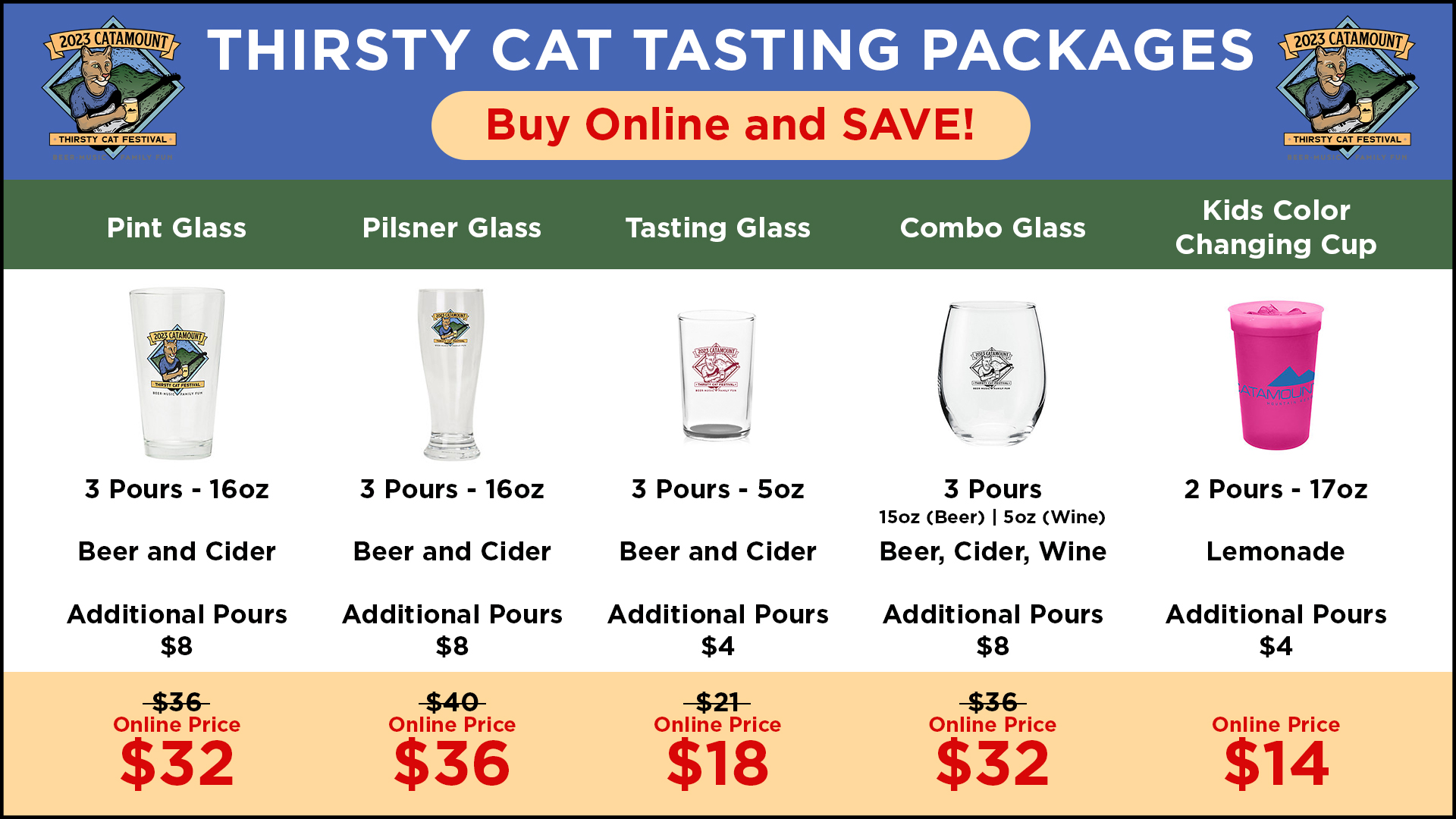 July 22nd-23rd
Catamount's inaugural Thirsty Cat festival is shaping up to be one of the biggest events of the season with beer, cider, & wine tasting, great food & craft vendors, plus a 5-band lineup of great musical acts over two days. Family friendly activities will be available including a kid's lemonade tasting, patio games, scenic chairlift rides, and aerial park & zipline adventures! 
Buy your tasting packages now and save with a special online rate!
Catamount Mountain Resort's Summer Music Series is a free concert series held over 7 weeks in July and August on Friday evenings from 4:30pm-8pm. Join us on the back patio for fresh mountain air, great music, and delicious food & drink! 
July 7th 4:30pm-8:00pm
Erin Harpe and the Delta Swingers
Future Shows:
July 14th: Sister Funk
July 21st: Nate Martel Trio
July 28th: Hedtrip
August 4th: The Silver Chain Band
August 11th: Victrola
August 18th: The Saints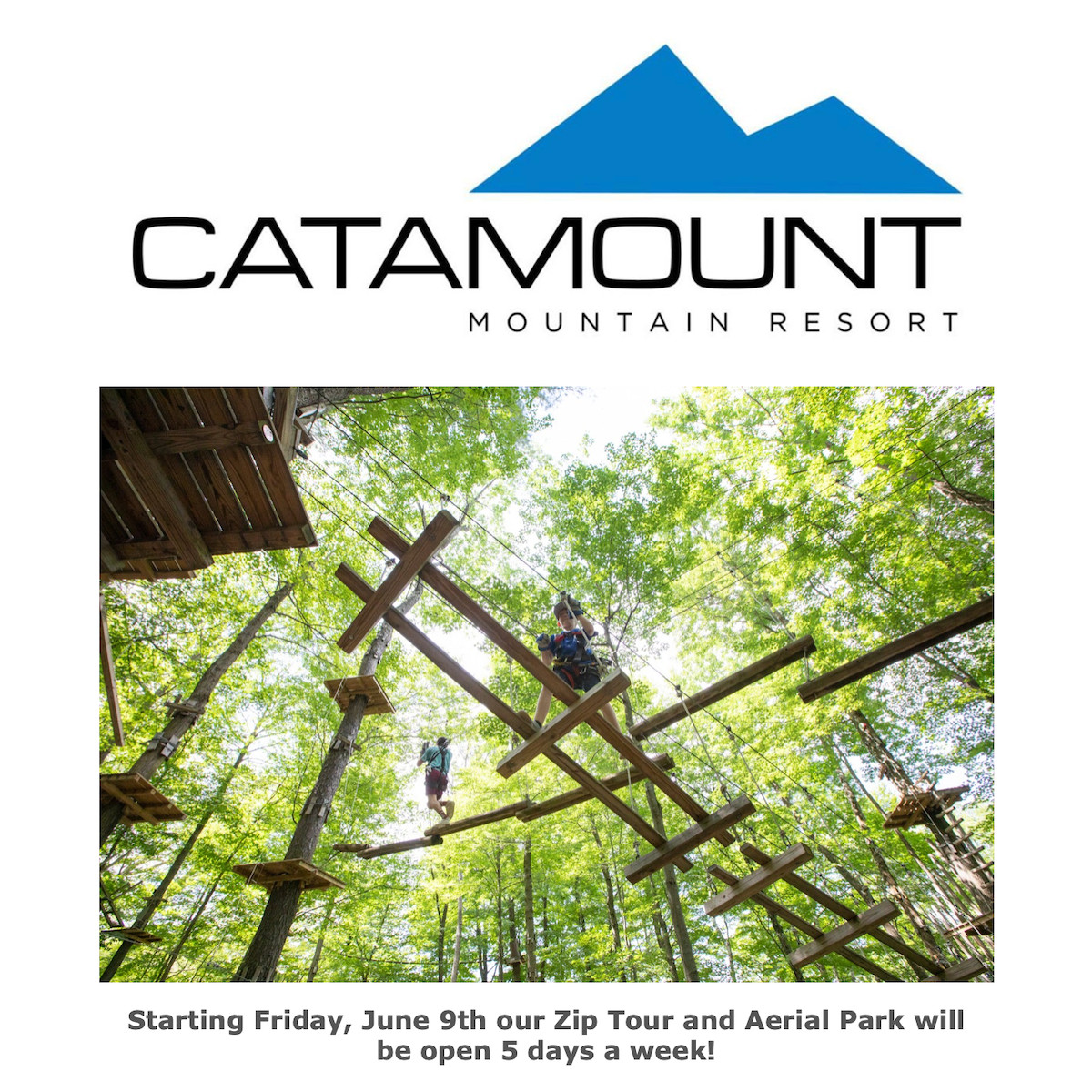 Catamount