MUSIC ON THE MOUNTAIN IS HERE - AUGUST 22!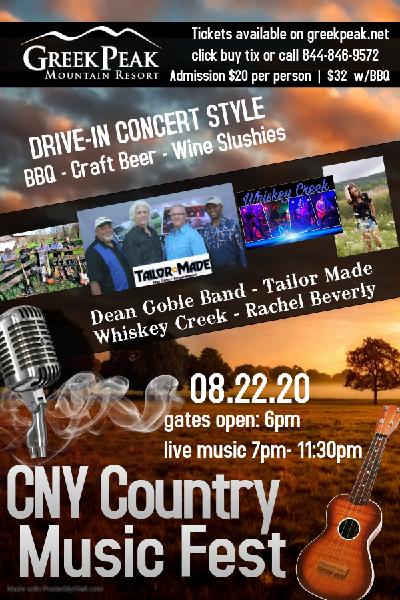 Greek Peak Outdoor Cinema at
2000 NYS Rte 392  | Cortland, NY 13045

20% off lodging 
Call 1-888-602-2369 for information!
You don't want to miss this Drive-In Style Concert with the added option of a good ol' homestyle BBQ!  Watch four live bands including: Tailor Made, Dean Goble Band, Whiskey Creek and Rachel Beverly from the comfort of your vehicle.
Come for the music and stay for the overnight! 
20% Off Guest Rooms for Concert Attendees! Call 1-888-602-2369.

2177 Clute Road, Cortland, NY 13045
1.800.955.2754 | www.greekpeak.net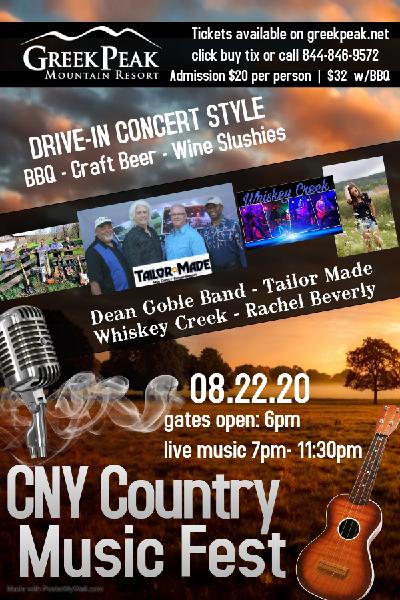 Greek Peak Mountain Resort