Here's the latest!
The weekend is nearly here and we're hoping you'll make plans to join us at Catamount Mountain Resort. The forecast for both Saturday and Sunday calls for abundant sunshine and temperatures in the 20's.  Combine that with the continued hard work of our snowmaking crew and it looks like plenty of good times are ahead!
 
On the mountain, terrain expansion continues to be the name of the game– with Fisher's Fluke, Catamount, Sunrise and Upper Promenade as top priorities for the next additions.  We also hope to be making snow on our signature double black diamond Catapult very soon. Look for 25+ trails open this weekend!
---
The "Gear Box" saves the day!
Have you ever made the journey to the mountain and realized you forgot your hat, goggles or helmet at home?  Fear not – maybe an upgrade at The Gear Box is in order? Located in the Catamount Lodge across from Customer Service, the Gear Box offers up a great selection of logo wear, extra layers and those easy-to-forget-at-home items that you can't live without!
---
Did you know?
Purchasing your lift tickets on-line in advance helps to avoid extra wait times upon arrival.  If you don't already have a Catamount RFID card, no worries!  When you purchase online, have your email confirmation handy via a mobile device or printout and head directly to our new ticket pickup kiosks in front of the Catamount Lodge. By scanning the barcode at the top of your email confirmation, all your tickets will be quickly printed without the need to wait in additional lines! Easy enough, right? And – if you already have an RFID card, your tickets will be re-loaded automatically and you can head directly to the lift.
---
Did someone say Tacos?
All that skiing and riding is bound to make you hungry, so why not re-fuel at one of our brand-new culinary venues?  Fat Cat is located in the Berkshire Lodge and serves up festive favorites like signature nachos, tacos, burritos and other feel-good foods! Pair your choices with one of their signature margaritas and you'll be ready to roll!
---
Live Music This Saturday!
This Saturday we are welcoming Christina Dellea and Michael Louis! 
Christina Dellea plays everything from the Beatles to Santana and will be performing with her keyboard in the Catamount Lodge. Rocking out with his guitar at Fat Cat, Michael Louis plays the covers we all love!
View our full winter music lineup here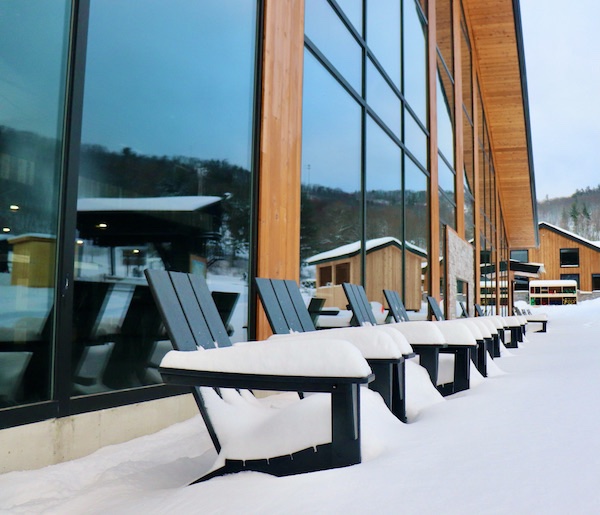 Catamount