Holiday Valley Planning 6 Passenger Chairlift
January 18, 2022, Ellicottville, NY…With an eye on the future, Holiday Valley Resort in Ellicottville, NY is planning construction a 6 passenger chairlift starting in the summer of 2022, with completion of the lift in September 2023. The new lift will replace the Mardi Gras Express, a 4 passenger high speed lift built in 1996 that runs up through the heart of the resort. According to Holiday Valley's President and General Manager, Dennis Eshbaugh, "The Holiday Valley lift system has been recognized by our guests as one of the best in the East. The Yodeler Quad Express lift built in 2021 raised the bar. The Mardi Gras 6-pack will give skiers and snowboarders an exciting new experience, with quicker access to the top of the mountain."
The new lift will be built in two stages, starting with foundations of 11 new lift towers in summer 2022. The existing Mardi Gras Express will serve skiers and riders during the winter of 2022-23, and then will be dismantled in spring of 2023. Construction of the new lift will take place in summer 2023 and it will be ready for passengers by November of 2023. Consistent with the other chairlifts at Holiday Valley, the new Mardi Gras lift will be manufactured by Doppelmayr USA, based in Salt Lake City, Utah. The chair will have the capacity to deliver 3,000 people per hour over a length of 4,300 feet and 700 vertical feet up to the top of Mardi Gras. Once the new Mardi Gras 6-Pack is in operation, Holiday Valley's total uphill capacity will be 25,650 people per hour.
About Holiday Valley Resort
Holiday Valley is Western New York's largest year 'round resort featuring 60 slopes and trails, 13 lifts, 3 base lodges, slope side lodging and dining, conference facilities, an 18 hole golf course, a tree top aerial adventure park, a mountain coaster and a summer pool complex. 
Holiday Valley Resort in Ellicottville is on the web at www.holidayvalley.com. 
Ellicottville is located on Route 219, just 50 miles (90 kms) south of Buffalo and less than three hours from Cleveland and Toronto. 
Detailed media information is available at www.holidayvalley.com/media.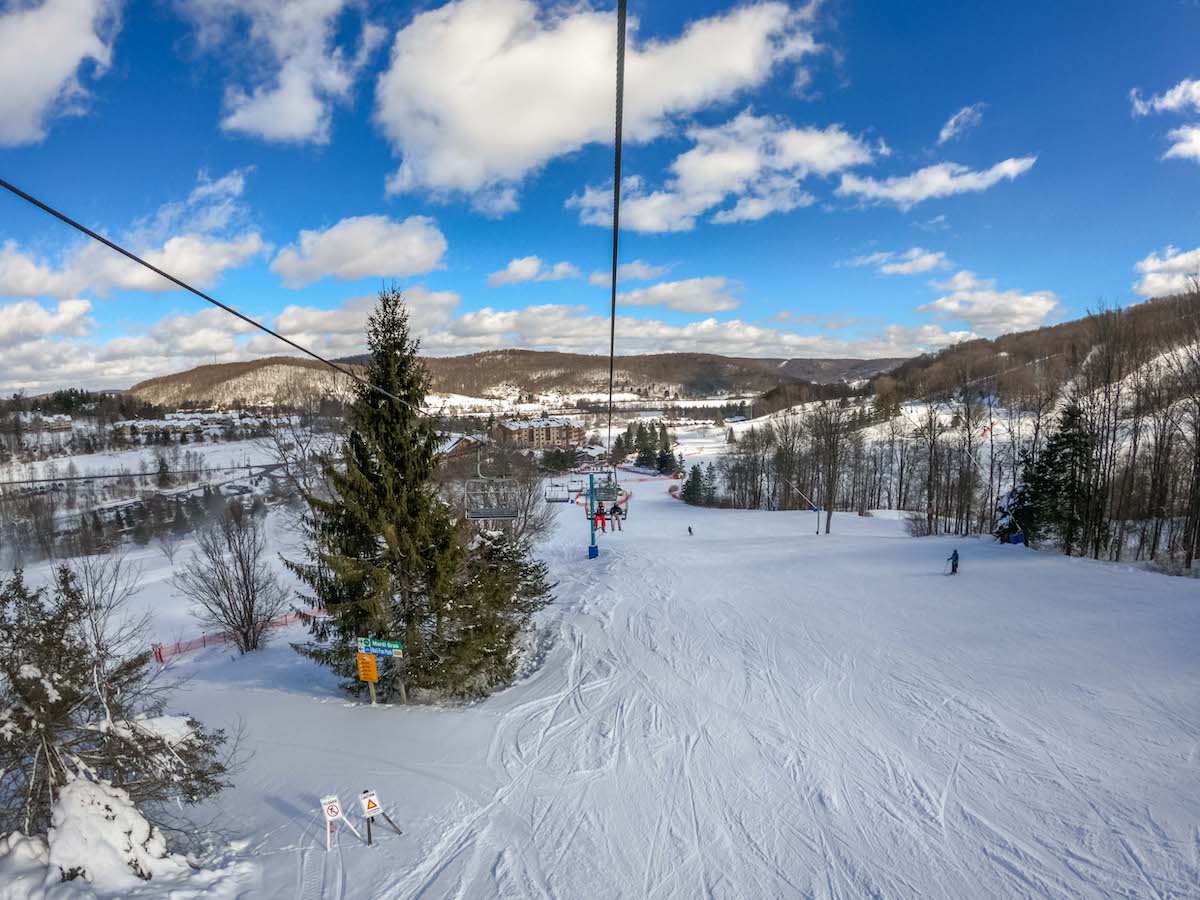 Holiday Valley Mardi Gras Lift Details