Are you ready to rock the weekend away? It's almost time for the annual Summer Music Festival, presented by the Ellicottville Chamber of Commerce. There is a robust lineup of entertainment this weekend that is fun for the entire family. And with the majestic scenery of Holiday Valley as your backdrop, you'll be in for an incredibly memorable show
If you need a place to stay, Lodging Packages are still available. 
---
HILLTAP FESTIVAL
The 3rd annual 42 North HillTAP Festival at Holiday Valley will be hosted atop Spruce Lake on Saturday, July 22. 
This day-long experience will allow guests to experience the natural beauty of Spruce Lake combined with great music, food, drink and outdoor fun!  
---
THE INN AT HOLIDAY VALLEY
With its convenient location and family friendly affordability, The Inn at Holiday Valley is a fantastic place to stay for your next getaway. While there, rent a cruiser bike and make your way into the Village of Ellicottville for a day of shopping and dining. 
---
THE DOUBLE BLACK DIAMOND
Playing 18 holes at Holiday Valley is as much about the experience as it is about the challenge. With a variety of terrain throughout the course, you'll find yourself in awe of the breathtaking scenery that the surrounding slopes of Holiday Valley provide.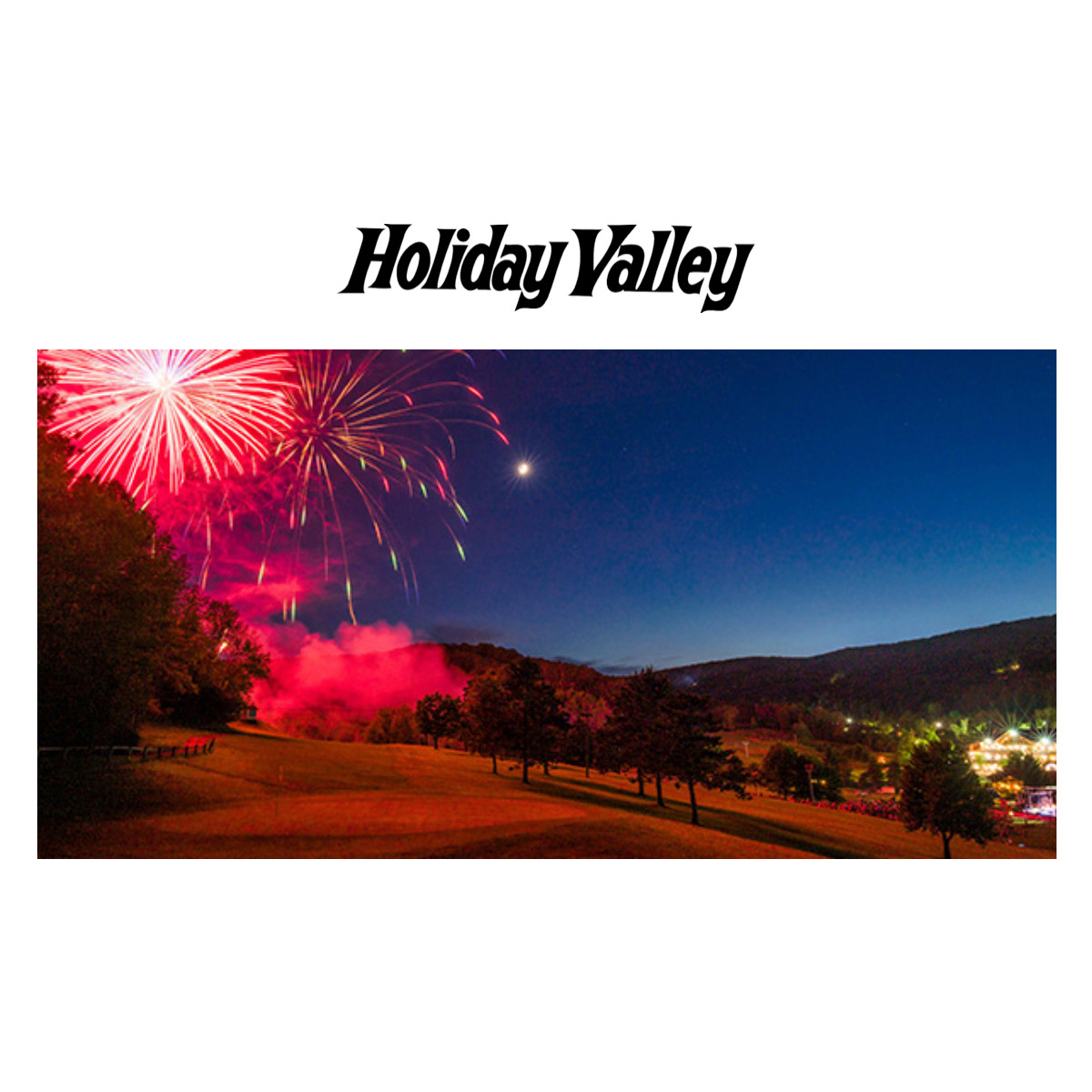 Holiday Valley Resort