Summer is officially in full swing here in Ellicottville and there are an abundance of adventures just waiting for you to take them on. Whether you're looking to explore the area on a mountain bike, lounge poolside, test your golf skills on the Double Black Diamond or climb through the treetops at Sky High Adventure Park there's no shortage of fun to be had and lifelong memories to be made.
---
SUMMER MUSIC FEST
It's almost time for the annual Summer Music Festival; brought to you by the Ellicottville Chamber of Commerce.
Come stay with us and make your Summer Music Festival experience one that you will never forget.
 
---
HILLTAP FESTIVAL
The 3rd annual 42 North HillTAP Festival at Holiday Valley will be hosted atop Spruce Lake on Saturday, July 22. 
This day-long experience will allow guests to experience the natural beauty of Spruce Lake combined with great music, food, drink and outdoor fun!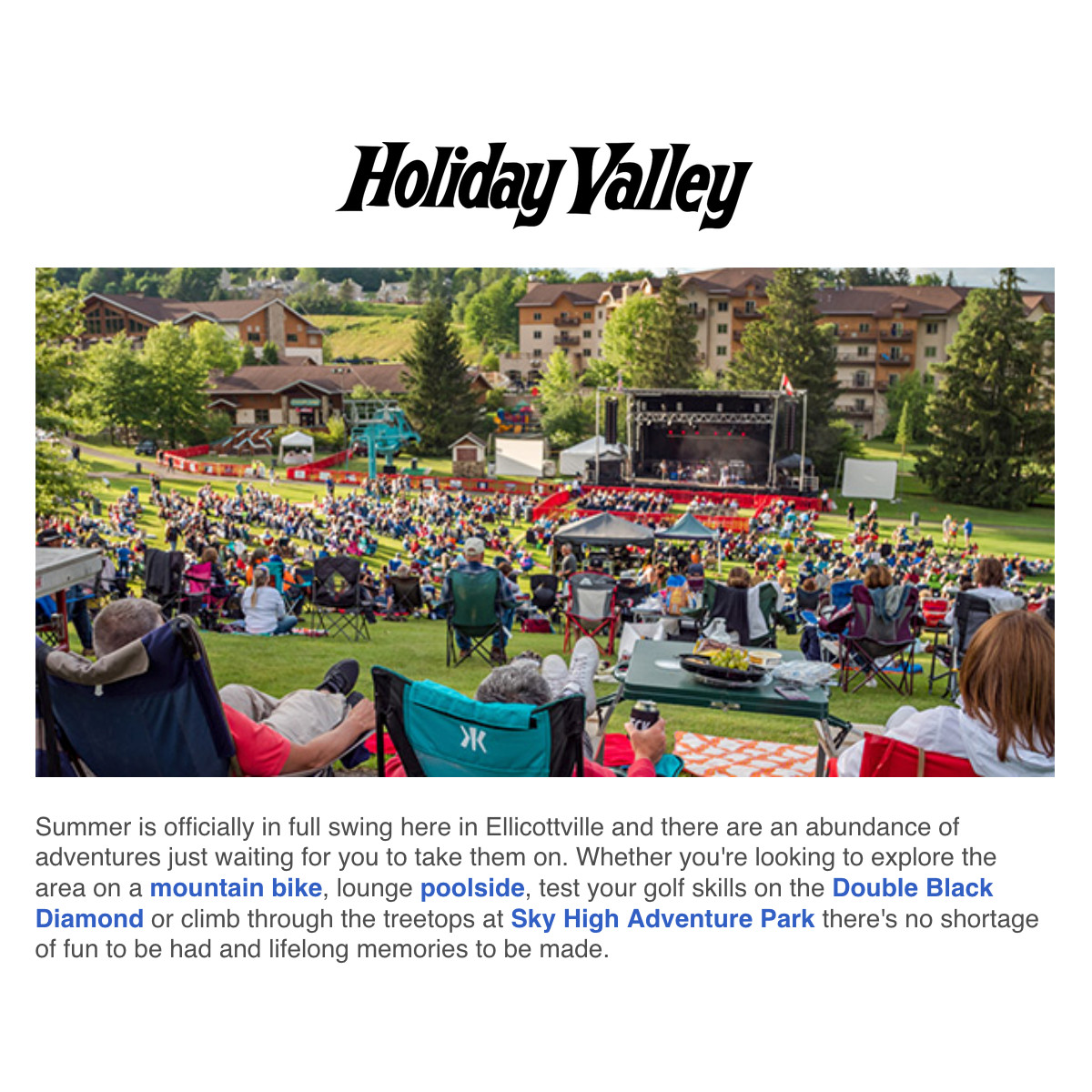 Holiday Valley Resort