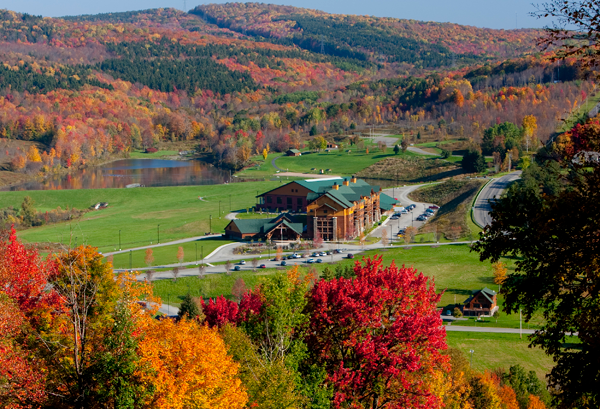 Hey there adventure enthusiast,
Guess what? It's that time of year again when the leaves are starting to put on their spectacular show, so we've got something that will make your heart race with excitement – our Fall Foliage Hike & Stay package at Hope Lake Lodge and Greek Peak Mountain Resort!
Picture this: you, surrounded by the stunning fall colors, hiking through our beautiful trails at Greek Peak and Hope Lake Lodge. It's not just a hike; it's a journey through a natural wonderland. Whether you're a seasoned hiker or someone just looking to take a leisurely stroll, we've got the perfect trail for you. Every twist and turn promises Instagram-worthy views.
The Hike & Stay Package Perks
Now, here's the best part. With our Hike & Stay package, each guest gets a resort voucher to use towards any of our amazing amenities:
Spa:

Pamper yourself with a massage or a rejuvenating facial after your hike. Treat yourself – you've earned it!

Cascades Indoor Waterpark:

Dive into fun at our indoor waterpark. It's the perfect way to unwind and make a splash with friends and family.

Mountain Coaster:

Ready for a thrill? Zoom down the mountain on our exciting coaster. Get your heart racing in the best way!

Ziplining:

Soar through the trees and take in breathtaking views as you zip along our ziplines. You'll feel on top of the world!

Retail Therapy:

Shop for souvenirs, outdoor gear, and more at our retail store. Find that perfect memento to remember your adventure.

Dining Delights:

Enjoy scrumptious meals at our on-site restaurants, surrounded by the beauty of fall foliage. It's a feast for all your senses.

Ready for an Adventure? Book Now!
Don't let this opportunity slip through your fingers. The leaves have started to turn! Reserve your Hike & Stay package

today

and get ready for a journey that combines nature's splendor with resort-styl
e comfort.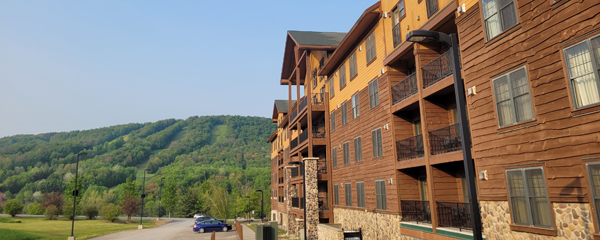 We can't wait to see you!
Greek Peak Mountain Resort