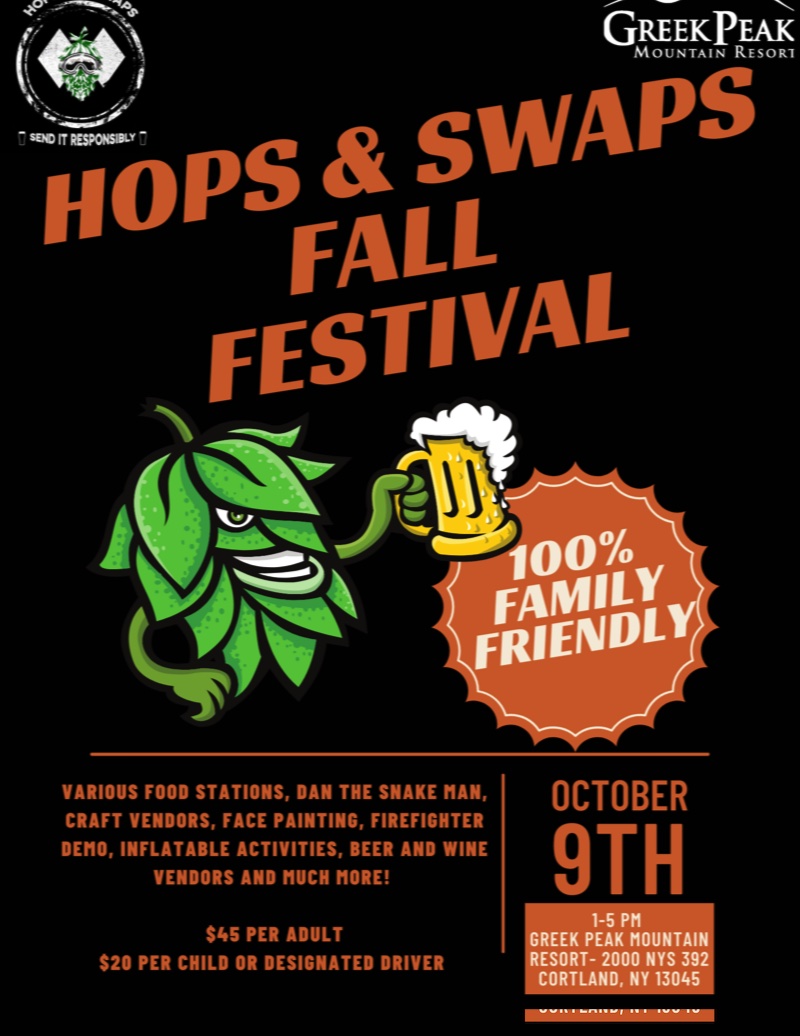 *Please Note*
There is NO charge to attend or participate in the swap sales. There is only a charge if you and/or your family wish to attend the Hops event on Saturday, October 9th from 1-5pm.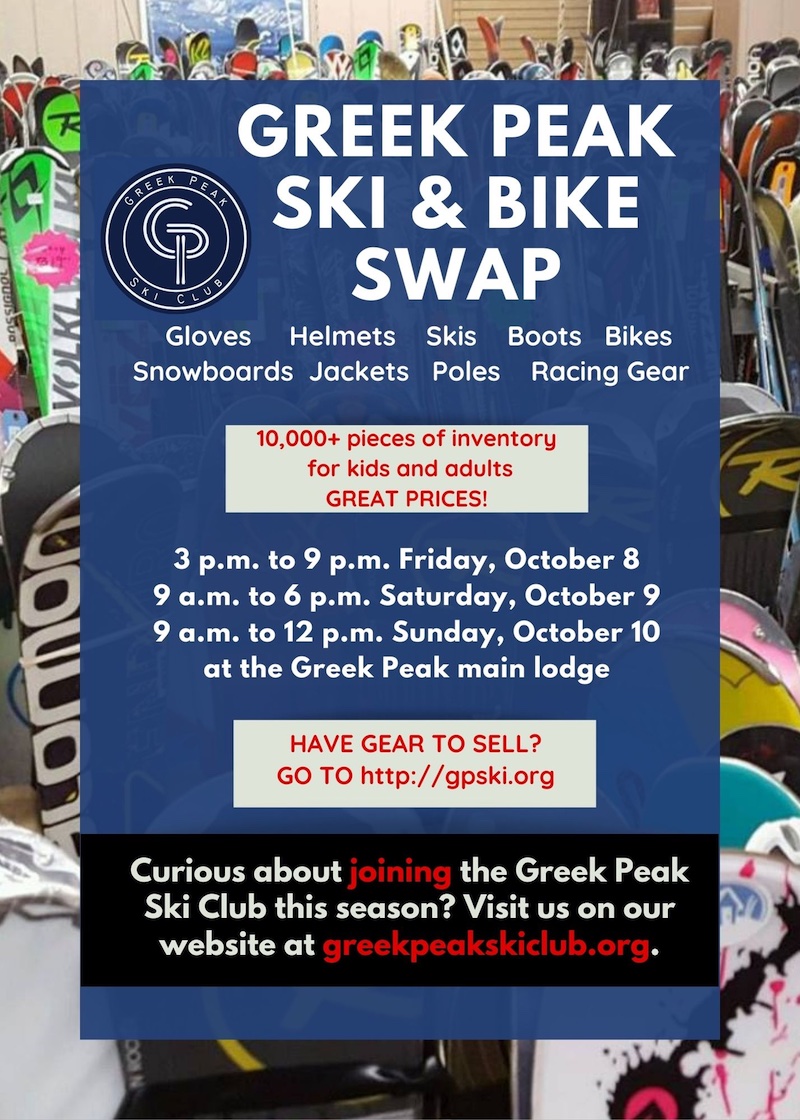 *Please Note Also*
Season Pass pickup will begin this weekend, at Guest Services, from 9am-5pm on Saturday and 10am-2pm on Sunday.
**If you're not fully vaccinated, please continue to wear your mask. 
 
We hope to see you there! 
2000 NY-392
 Cortland, NY 13045
(800) 955-2754
GreekPeak.net
Greek Peak Mountain Resort