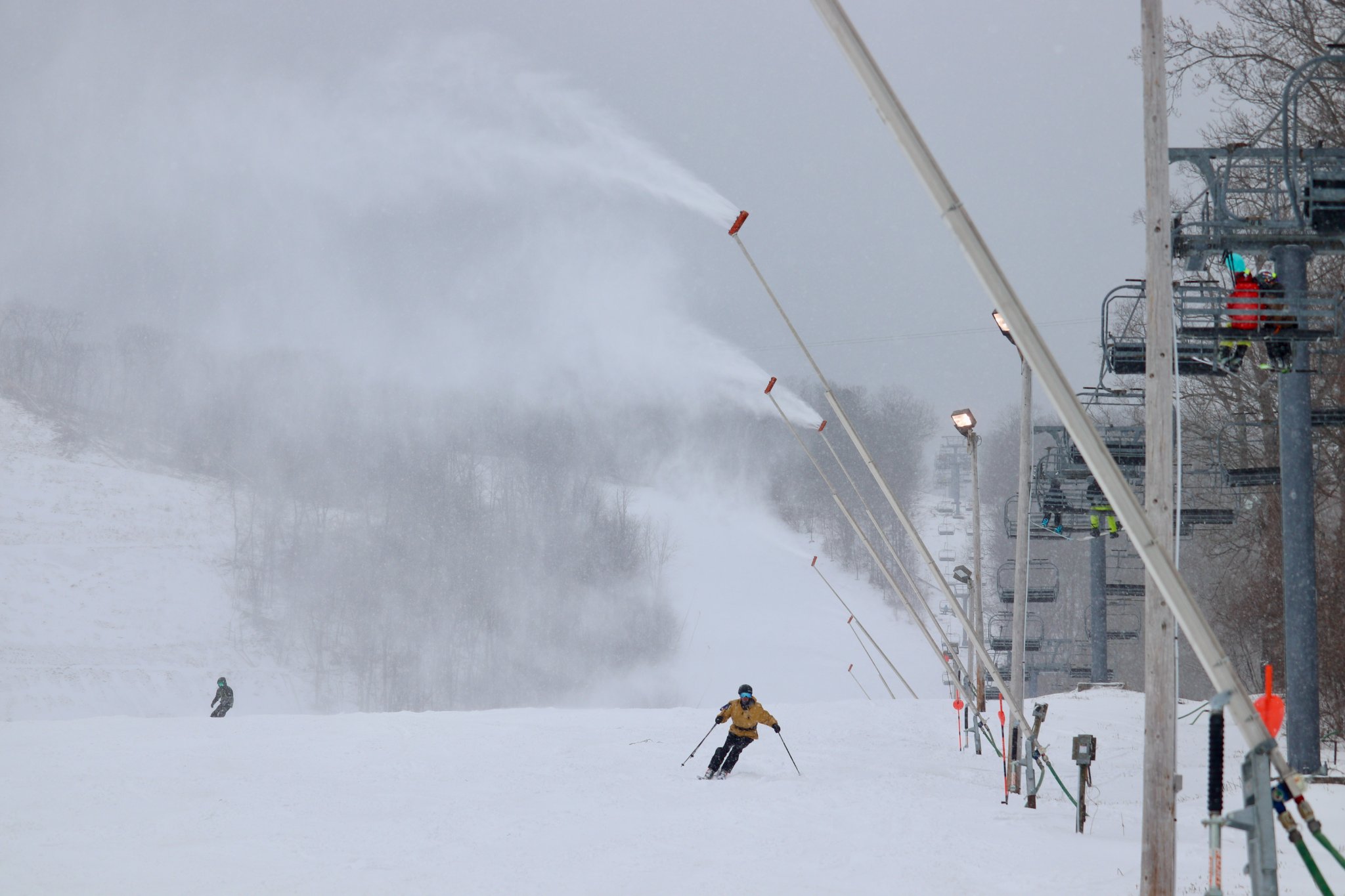 Fresh Snow and Snowmaking at Catamount on March 13, 2022
A late season snow storm came through NYS on Saturday giving ski areas all around the State fresh powder for you to enjoy on Sunday and helps the ski areas freshen up the base for next week too!
Below are snow totals as of 8pm Saturday night. Check out our ski reports daily at iskiny.com!
Here's the latest snowfall reports we received, check out our Facebook page for more too:
Belleayre Mountain, Highmount: 10 inches
Bristol Mountain, Canandaigua: 4 inches
Buffalo Ski Center, Colden: 5 inches
Catamount, Hillsdale: 6 inches
Dry Hill, Watertown: 3 inches
Four Seasons, Fayetteville: 6 inches
Gore Mountain, North Creek: 8 inches
Greek Peak, Virgil: 10 inches
Holiday Mountain, Monticello: 7 inches
Holiday Valley, Ellicottville: 6 inches
Holimont, Ellicottville: 6 inches
Hunter Mountain, Hunter: 6 inches
Hunt Hollow, Naples: 3 inches
Kissing Bridge, Colden: 5 inches
Labrador Mountain, Truxton: 12 inches
Lapland Lake Vacation Center, Northville: 8 inches
Maple Ski Ridge, Mariaville: 6 inches
McCauley Mountain, Old Forge: 6 inches
Mount Peter, Warwick: 5 inches
Mount Pisgah, Saranac Lake: 6 inches
Oak Mountain, Speculator: 8 inches
Peek 'n Peak, Clymer: 6 inches
Plattekill, Roxbury: 12 inches
Song Mountain, Preble: 12 inches
Swain Resort, Swain: 6 inches
Thunder Ridge, Patterson: 2 inches
Titus Mountain, Malone: 8 inches
Whiteface Mountain, Wilmington: 10 inches
Willard Mountain, Greenwich: 7 inches
Windham Mountain, Windham: 6 inches
Woods Valley, Westernville: 4 inches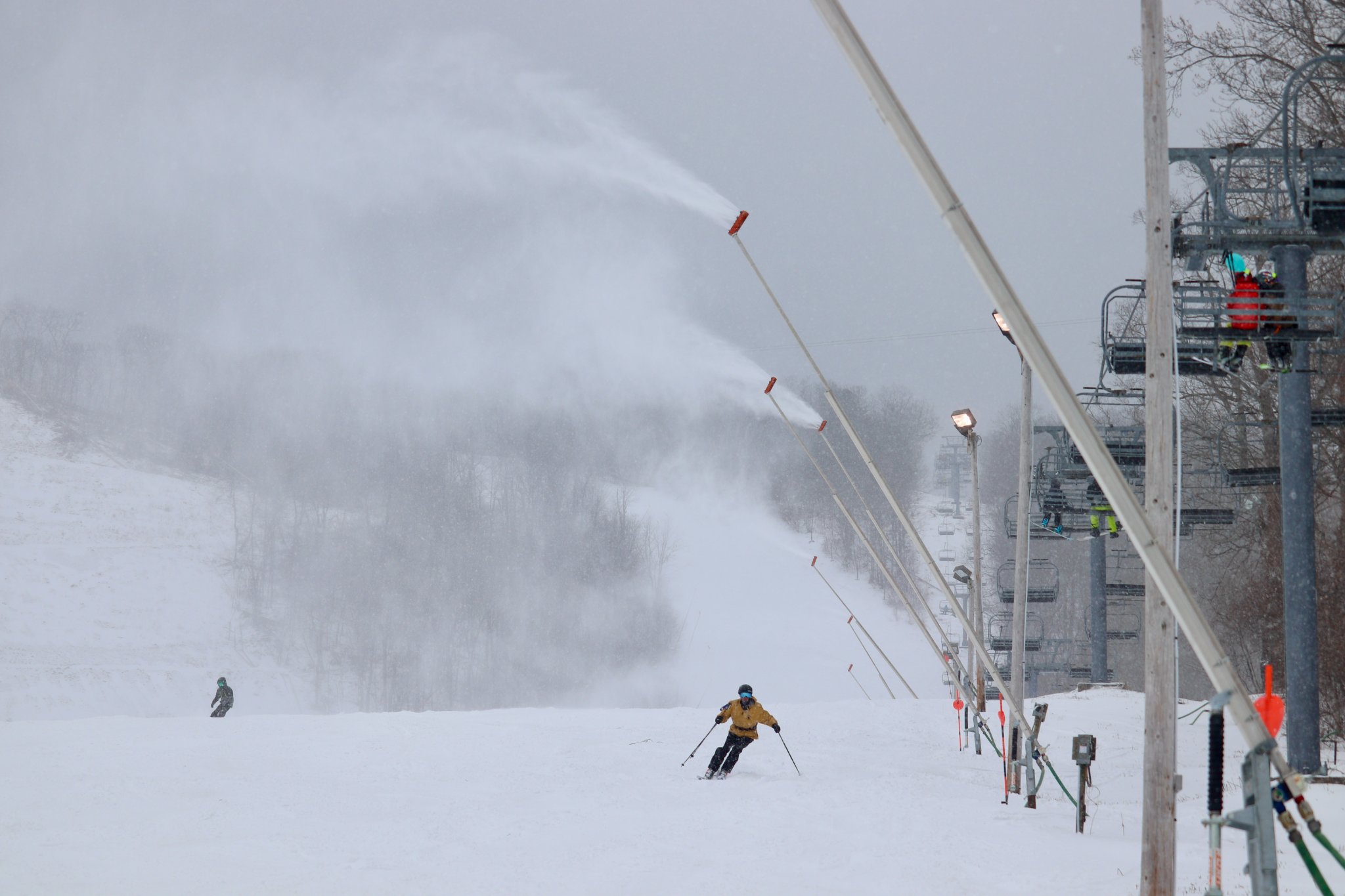 SKI/NY Website