What's New
Our Mountain Ops team has been very busy installing the new pump and snowmaking system, stay tuned for pictures on facebook and instagram!
The new SunKid Surface Lift is installed, inspected and ready to go!  The new lift will be called the "Tree Stand".  The Tbar had been named "Tree Bar" after it's lift attendant Tree, so we found it only fitting to keep "Tree" in the name, as he will be running the new lift. 
Chef Carolyn Abel will be back in the Acorn this winter and we so honored to have her continue to share her talents with us!  If you haven't tried her seafood specials, you are really missing out!
Think Cold Temps and snow!  We look forward to seeing soon!
The O'Brien Family
Current hours:
Acorn Pub & Eatery - Please check our calendar for the most current update on hours.
Get ready for the holidays.
Oak has gifts for everyone on your list! Oak gift certificates are something to enjoy all winter long. 
The Acorn Pub & Eatery - Reopening December 2, 2021:
- Thursday 4pm-8pm MexEcono Night 
- Friday 4pm-8pm Fish Camp Friday 
- Saturday 4pm-8pm Weekly Theme Night 
*Once open for skiing:
- Saturdays 11am-8pm
- Sundays 11am-5pm
Winter Resort Hours: 
Tentative Opening Date: December 18, 2021
Friday-Sunday 9am-4pm
Work Here.  Play Here
Lot's of options to work either inside or outside. Click below to begin. Work where you play!
See how beautiful it is here!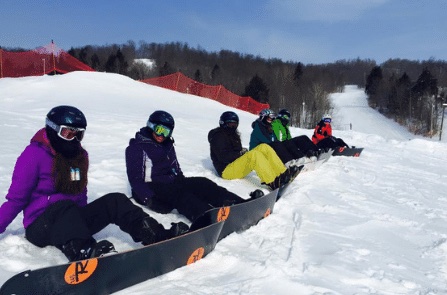 Oak Mountain