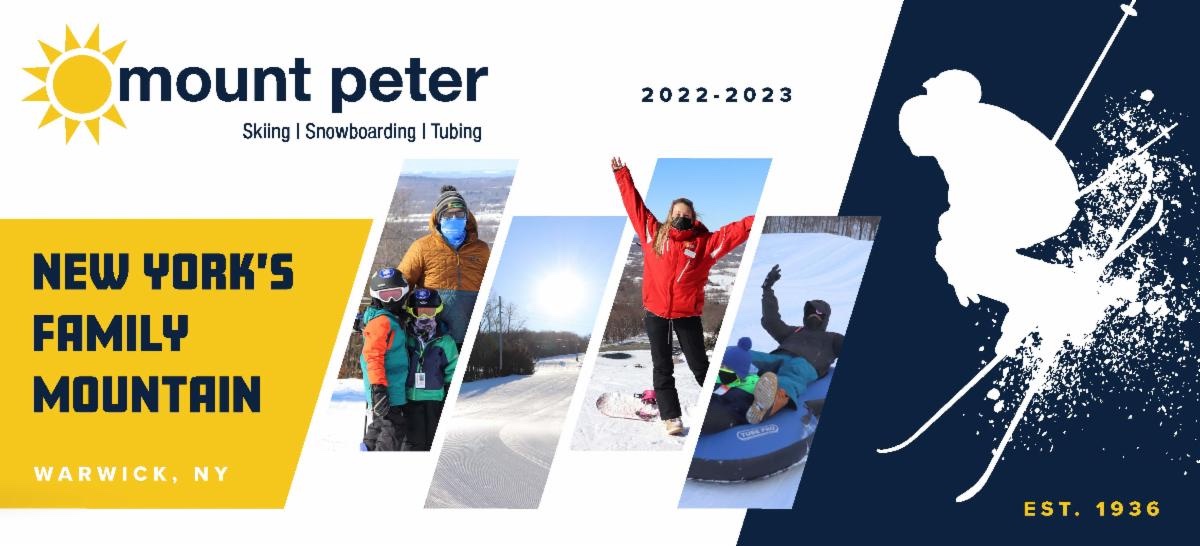 For the Love of Pete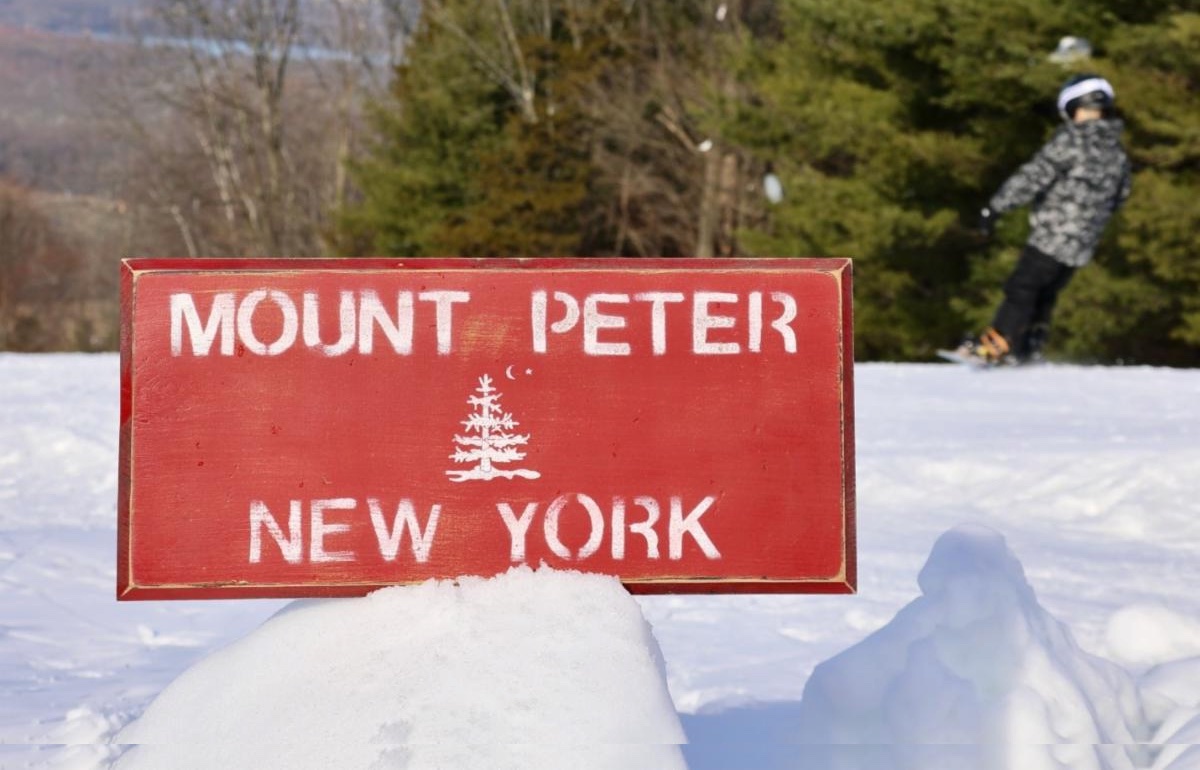 "Slow down Zach!!!!!" 
Nothing in Zach's posture indicates the faintest whiff of slowing as he careens down the last stretch of terrain until he is mere feet from his mother, then digs his board in hard and stops just shy of her, spraying her bottom half with snow.  
He looks up with a mischievous grin, and despite her best efforts to maintain a motherly air of faux outrage, a smile slowly creases her face. What pride looks like when mixed with a dollop of relief.   
Welcome to Mount Peter. 
"New York's Family Mountain" is so much more than a tag line. It's a phrase that, as with any family, encapsulates everything that makes it a communal and (mostly) functional entity.  
Here a toddler moans to his father about the suffering indignity of having to don a jacket; there a sister zealously guards her crepes from an unsatiated sibling. A mom visiting from Florida is being snowball-assaulted by her three young sons: "Are you packing them for them?" she asks her husband, incredulous. 
Over at the revamped Learning Center the newbies are in various states of excitement and frustration. The new carpet has eased the burden of ferrying the many skiers, boarders and instructors to their inclined destinations. A girl who looks to be about six is elated with her newfound "pizza" making abilities and arrests her descent down the gently pitched terrain. Another, older child has fallen again and lets everyone within earshot know he cannot raise himself.   
Night skiing has begun, and with it the ethereal pleasures of skiing and boarding down wide-open, shadowed slopes. Tubing sits stubbornly idle, held hostage by the vicissitudes of Mother Nature, limiting our snowmaking ability. We study the long-range weather reporting like the Dead Sea scrolls, trying to triangulate the day when we can open our tubing hill and reward the small army of tubing loyalists who inquire daily.  
We are fortunate here. A family owned and operated business that is both inspired and sustained by our extended family. All of you. It's not so much an important thing; it's everything.  
We'll see you on the slopes.  
Amy S. Cutler
Amy S. Cutler is the Executive Manager at Mount Peter, and a writer who earned her master's degree in Creative Writing from Goddard College. Her work can be found in Tales to Terrify, wow-women on writing, The Pitkin Review, and more. Her first novel, "A Shadow of Love," was published in May of 2022, and her second novel, "To Have and to Hold, to Love and to Kill," will be released in August of 2023. She can be found at AmysHippieHut.com and all major book retailers.
If you have any questions, please contact us.
845-986-4940 or info@mtpeter.com.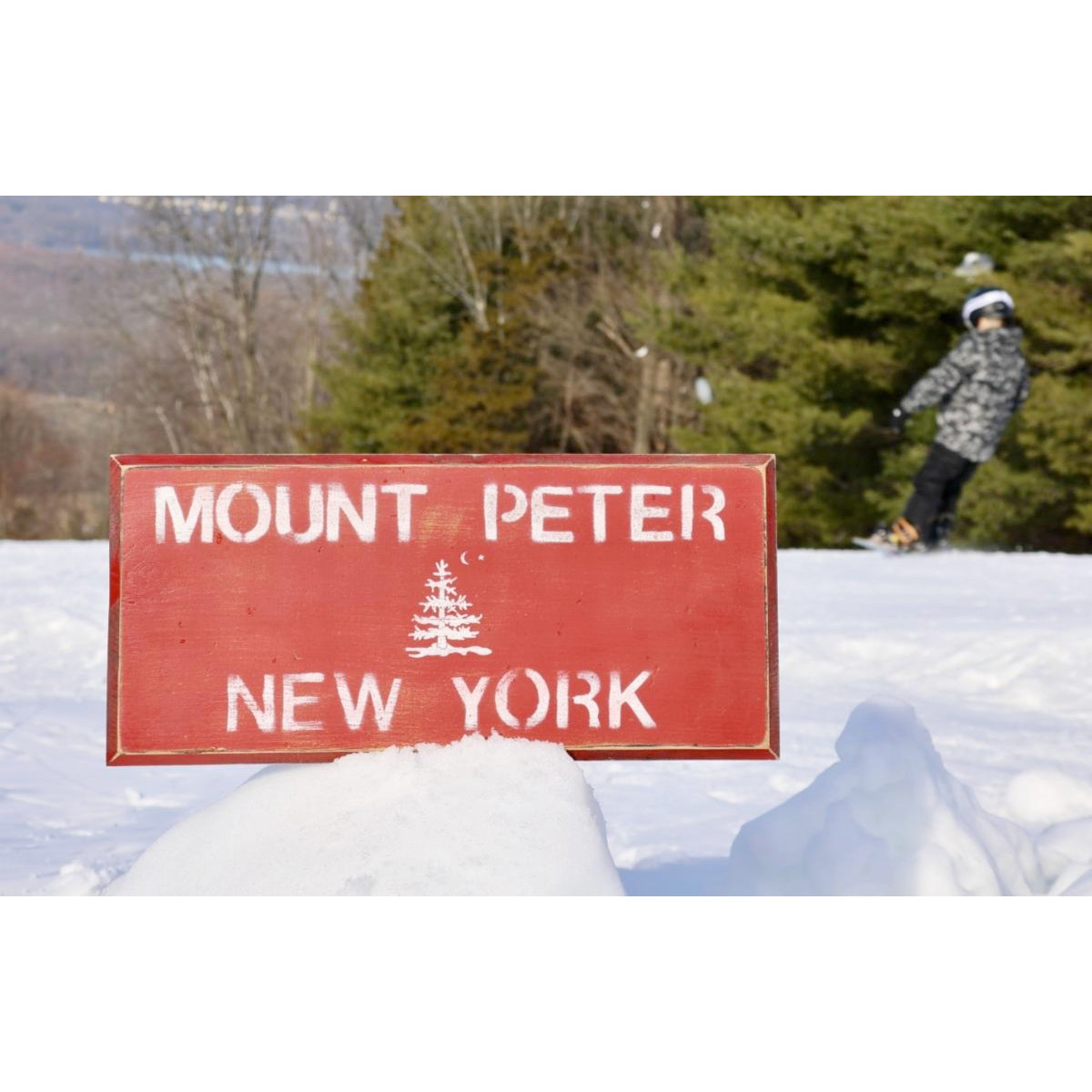 Mount Peter