Happy Groundhog Day from Mount Peter!
Not sure what happened to the last six weeks of winter but thanks to Punxsutawney Phil, we'll be getting six more!
Come celebrate Groundhog Day at Mount Peter and enjoy the rest of winter on our expertly groomed trails.
We can't wait to see you there!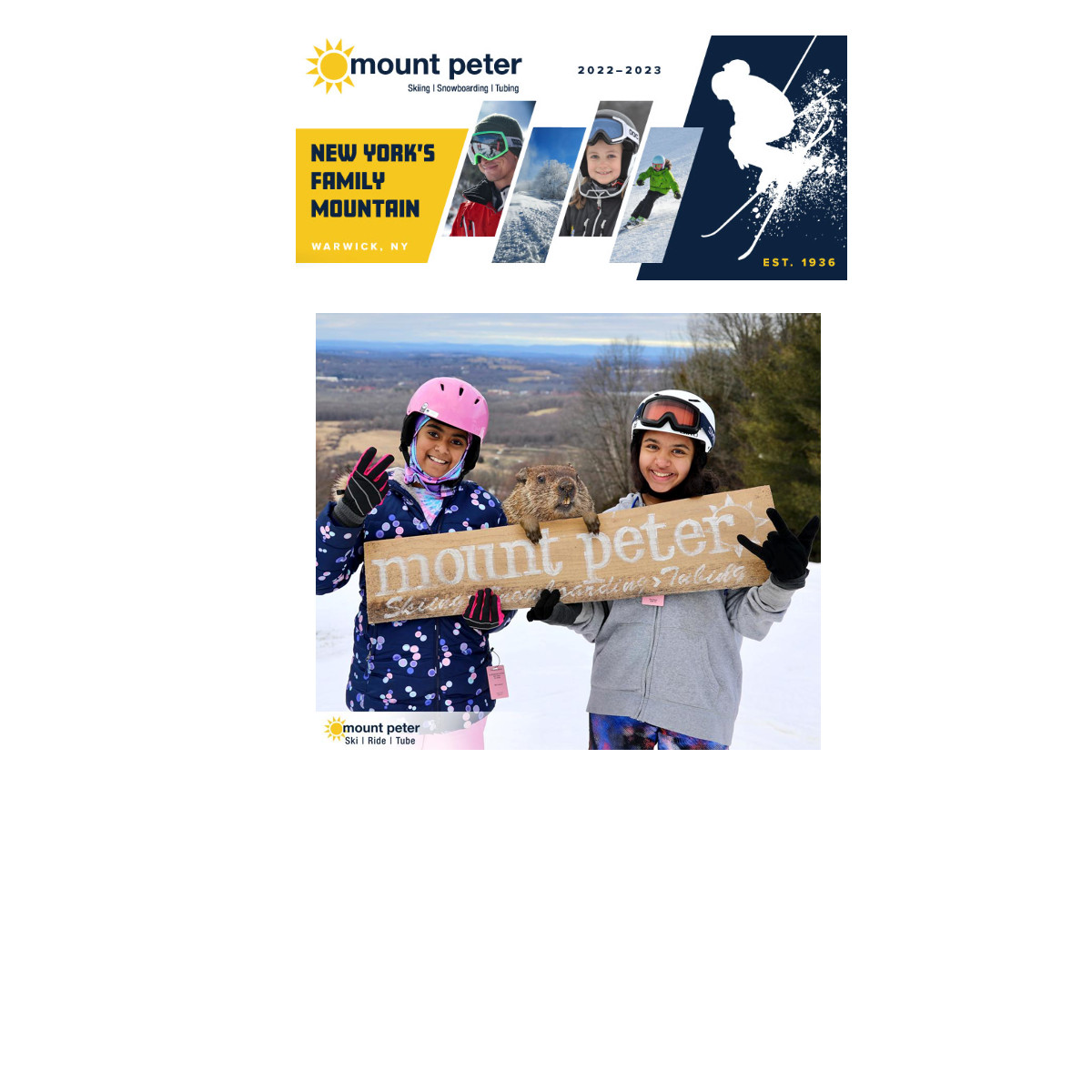 Mount Peter Ski Area