New Lifts, Snowtubing Park and Night Skiing Terrain Highlight Substantial Investment in Catamount Mountain Resort for Winter 2022/23
Schaefer Family's Investment in Catamount Tops $20 Million since Acquiring the Resort in 2018
Hillsdale, NY/Egremont, MA – October 11, 2022:
Expanded night skiing, a new resort website, new base area courtyard and a re-configured learning area will join two previously-announced new lifts at Catamount Mountain Resort for winter 2022/23, including a lower mountain quad chair replacing the Catamount double and a new summit triple to replace the Glade double chair. Extensive upgrades to Catamount's snowmaking system are also underway, with more pumping capacity, water storage, pipe replacement and 100 additional snowguns on several mountain areas. A new snowtubing park will also debut, featuring a new magic carpet lift and lights for night tubing. 
The new triple and quad chairlifts will increase uphill capacity substantially, translating into more runs and more time on the mountain for Catamount's valued guests. "A big part of our vision for Catamount is to enhance the uphill capacity at the mountain, thereby reducing lines and giving our guests more of what they have come to expect from us – the best skiing and snowboarding experience in the region," stated Jon Schaefer of the ownership group. The new lifts will substantially ease the burden on the existing Ridge Quad, which has been the primary workhorse lift to the summit.
Night skiing at Catamount takes a big leap forward with new illumination on Mountain View and Upper Promenade off the top of the Meadows Triple chair.  Long a haven for lower-level learning terrain, this area of the mountain will open up many new options for guests visiting after the sun goes down, including a continuous night skiing "green circle" easier route from summit to base.
In the Snowsports Learning area, Catamount has completed the installation of two additional magic carpet lifts, providing a variety of options for progression in teaching skiing and snowboarding. A new "ski back" trail from the Massachusetts side of the mountain to the base area named "Homeward Bound" will also debut, providing for much-improved traffic flow on the lower mountain.
Rounding out the many improvements is a new website designed to make it easy for guests to purchase lift tickets, lessons, rentals, tubing and other options with an easier-to-use interface and eye-catching design. And, a new courtyard spanning both the Berkshire and Catamount lodges will transform the base area, providing new outdoor seating and better space for events and activities.
As one of the longest-running ski areas in New England, Catamount Mountain Resort joined the Schaefer family's growing group of premium outdoor experiences, including Berkshire East Mountain Resort and Zoar Outdoor Adventure Resort in Charlemont, MA.  Located on the Massachusetts and New York border between the towns of Hillsdale, NY and Egremont, MA, Catamount Mountain Resort is in the midst of a renaissance bringing new life to the classic ski area.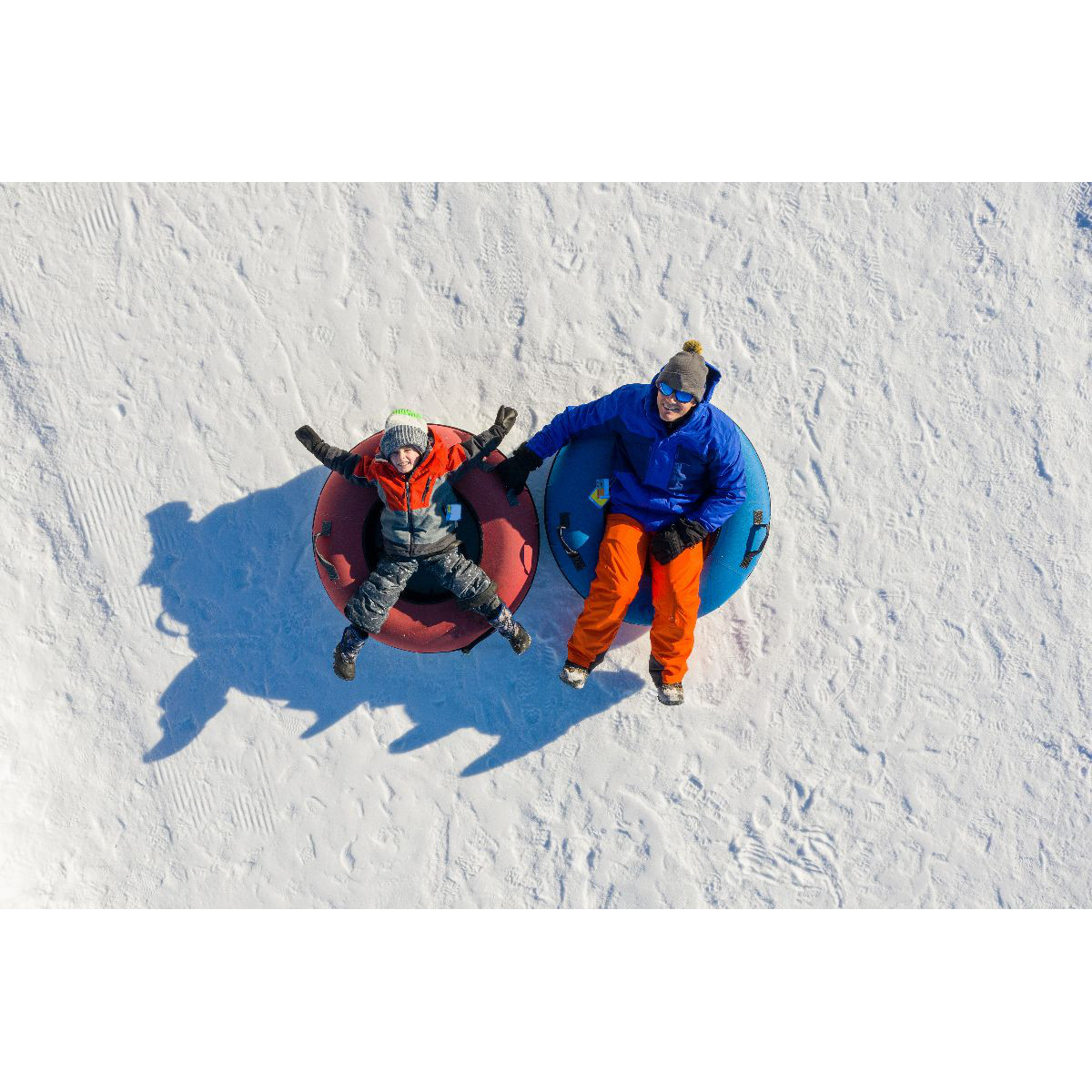 Catamount