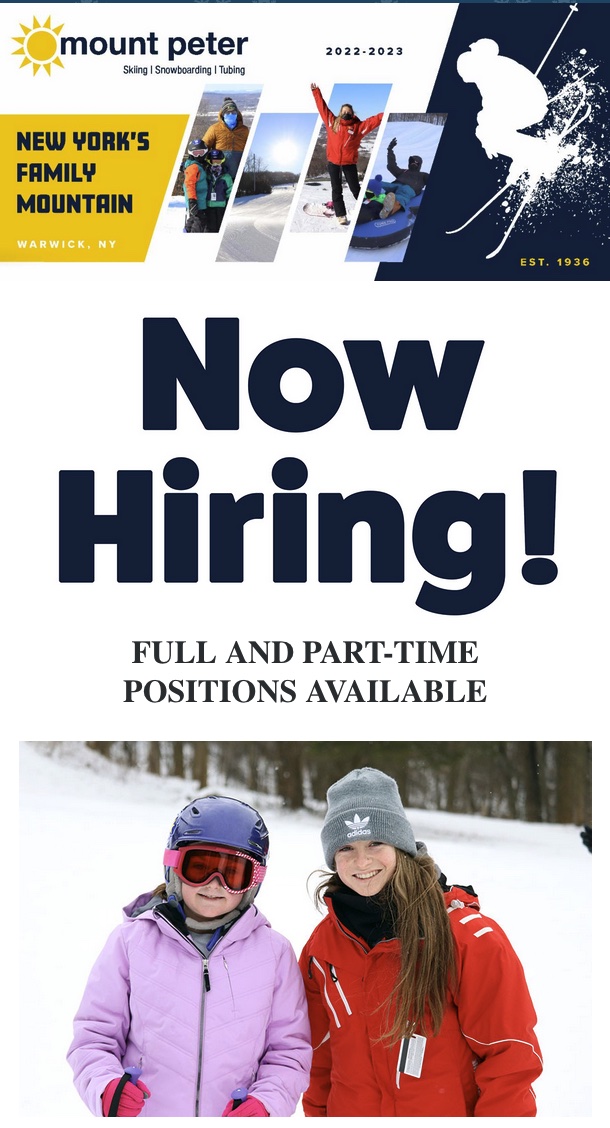 Some Positions We Are Hiring For:
Customer Service, Sales, Custodian, Rental Tech, Ski and Snowboard Instructor, Race Coach, all Food and Beverage positions, Retail Sales, Lift Operator, Snowmaker, Tubing Attendant and Parking Attendant.
PERKS
FREE skiing and snowboarding, discounts in the cafeteria and retail, flexible scheduling.
Stop in Mon.-Fri., 10 a.m.–4 p.m.,
visit our website or email us at hr@mtpeter.com.

E/O EMPLOYER
If you have any questions, please contact us.
845-986-4940 or info@mtpeter.com.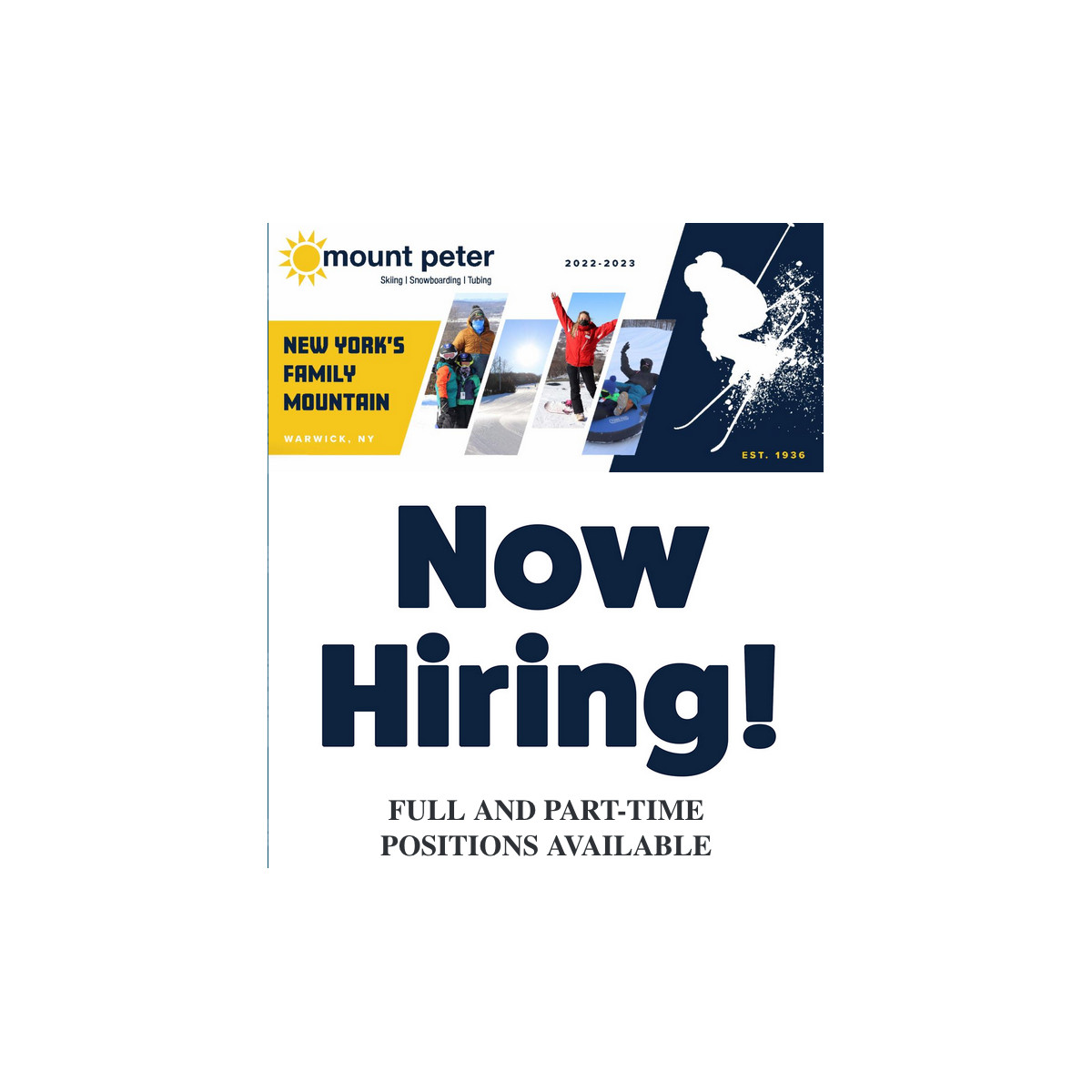 Mount Peter - Hiring!