The big news this week is we installed another NEW TechnoAlpin TT10, this makes for the second one in two years. This allows us to take 4 of the stick guns and move them up to Kunjamuk for more snowmaking capabilities all around. The next project will be increasing our upper snowmaking pond capacity, stay tuned for updates.
We look forward to seeing you soon,
The O'Brien Family
---
Hungry? Got a hankering for some really good eats? 
For the week of Aug 17th:
     - Thursday: 4-8 MexEcono
     - Friday: 4-8 Fish Camp Friday
     - Saturday: Closed for Private Party
For the week of Aug 24th:
     - Thursday: 4-8 MexEcono
     - Friday: 4-8 Fish Camp Friday
     - Saturday: 4-8 Daily Specials 
To make reservations please call 518.548.3606 x3 (Thur-Sat 2-8)
---
Hiking and Biking Open All Week! The trails are in great condition. Thanks to all our volunteers for the hard work keeping everthing running smoothly!
Head on out and ride the trails. Click here for the latest update.
---
Enjoy the benefits, savings and convenience of a season pass. Click here to start your season early.
*Season Passes are non-refundable and non-transferable.  We will be limiting them again this year to keep a consistent capacity. 
---
Summer Concert every Wednesday 6:30PM - 8:30PM through August 30th at Osbourne Point Spectacular, NY.
8/16: The Altered Tones
8/23: The Rollin'Rust
8/30: Tim Wechgelaer and Chris Carey
---
Mark that Calendar! Plan who is coming with you, have them mark their calendars!
- Live Music w/ The Altered Tones & Wayward Folk!
- Campstore! w/ treats, snacks and games!
- Beer & Wine Sampling
- Vendors & Craft Market
- Utica Zoomobile
- Scenic Lift Rides
- German Costume Contest
- More coming soon!
If you would like to be a vendor please contact at info@oakmountainski.com
---
Ready to meet some incredible people and a really cool place to work? Come be a part of the Oak Mountain team. We need:
- Ski & Snowboard Instructors
- Ski Patrol
- Dishwasher
- Line Cook
- Server
- Food Runner
- Hostess
- Tubing Hill Attendants
- Lift Attendants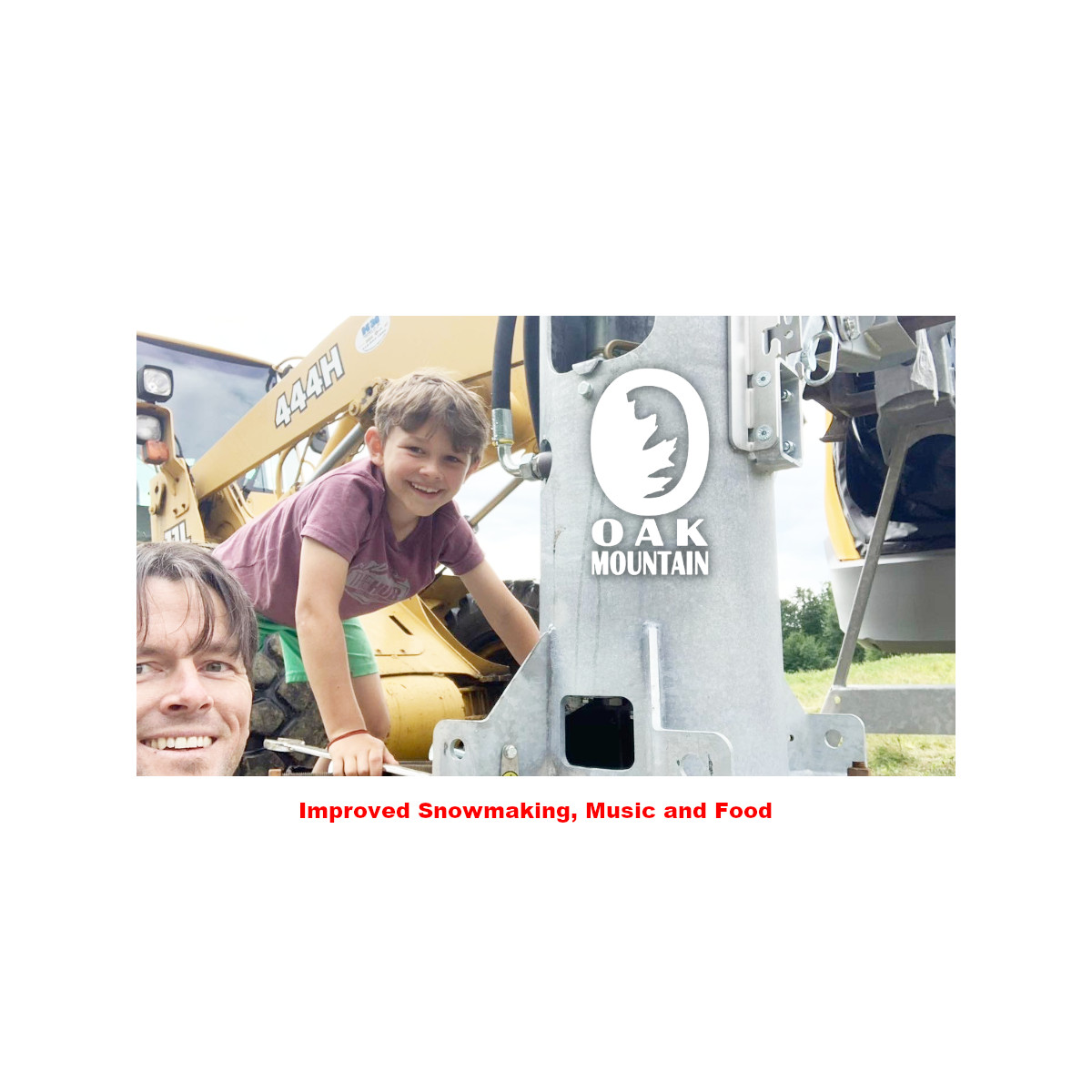 Oak Mountain