Our Annual Holiday Fair is Back!
ON DECEMBER 10 FROM 1-7PM...
Live Music w/1-3pm: Tara Hanish w/ Mayfield Strings then 3-7pm: Wayward Folk & Special Guests
Santa's Workshop:
Gingerbread Houses
Face Painting
Ornament Building
Vendors & Market:
-CAMPSTORE! treats, fun & games!
-Oak Mountain Bakery
-Tracy's Rustic Relics
-Insanely Paracord
-Sylvia Vidal
-ThirtyOne
-Wild Mountain Apiaries
-Cards n Cords
-Yoder Stables Goats
-Nevitrek Snowshoes
-Madison Finn Jewelry
-Ashley Capobianco Wooden Gifts
& more tba!
Common Roots Brewing Company samplings!
Festival of Trees!
Local businesses and individuals are invited to donate an artificial, decorated tree, wreath or ornament for silent auction at Oak Mountain's Holiday Fair.
Drop off: Sat, Dec 10 by 3:00 PM.
All proceeds go to Lenna Strong- Cure SMA
Top 3 entries with the highest bids will receive a certificate and prizes!
1st place- Lift Ticket
2nd place- 2 Tubing Tickets
3rd- Oak Mtn Tshirt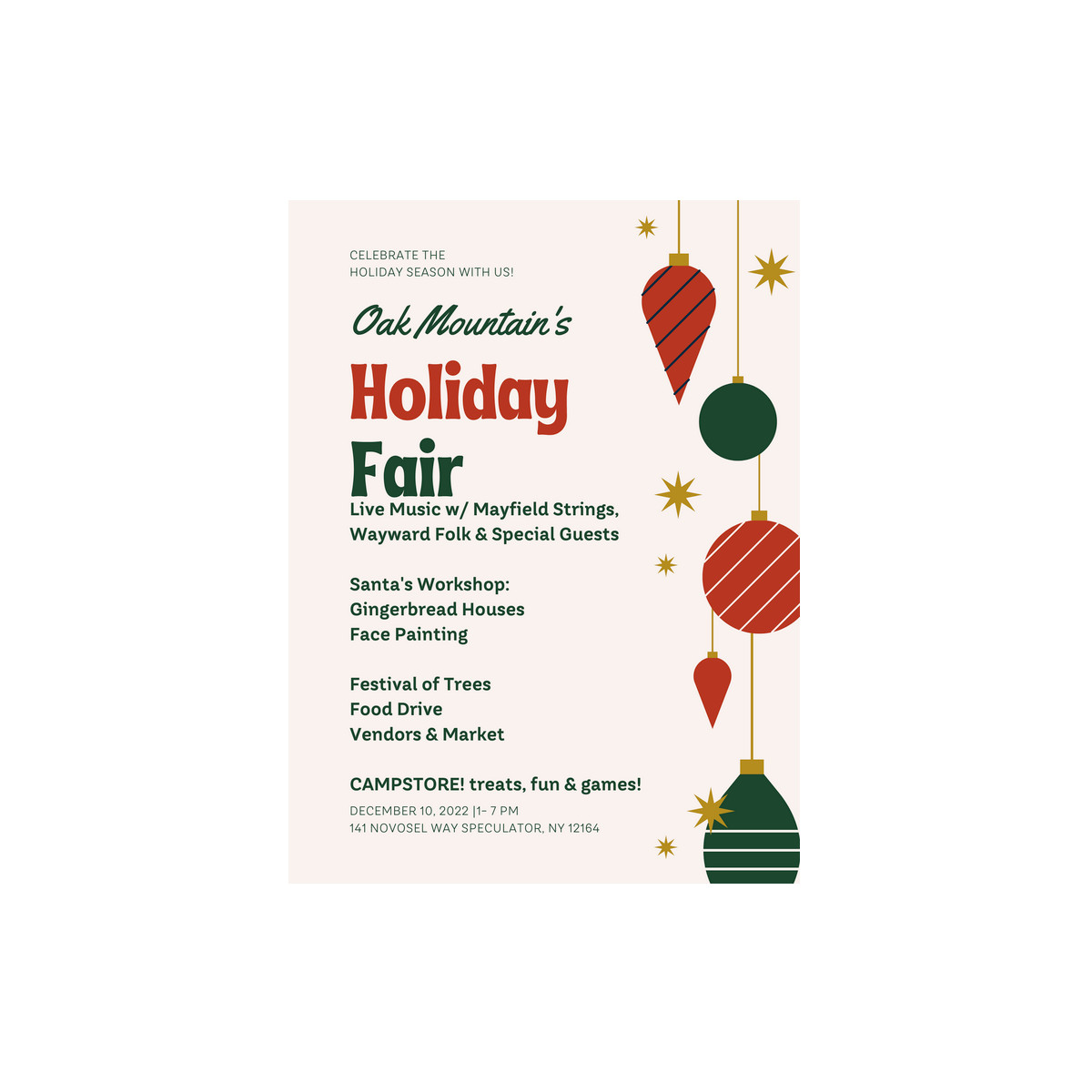 Oak Mountain