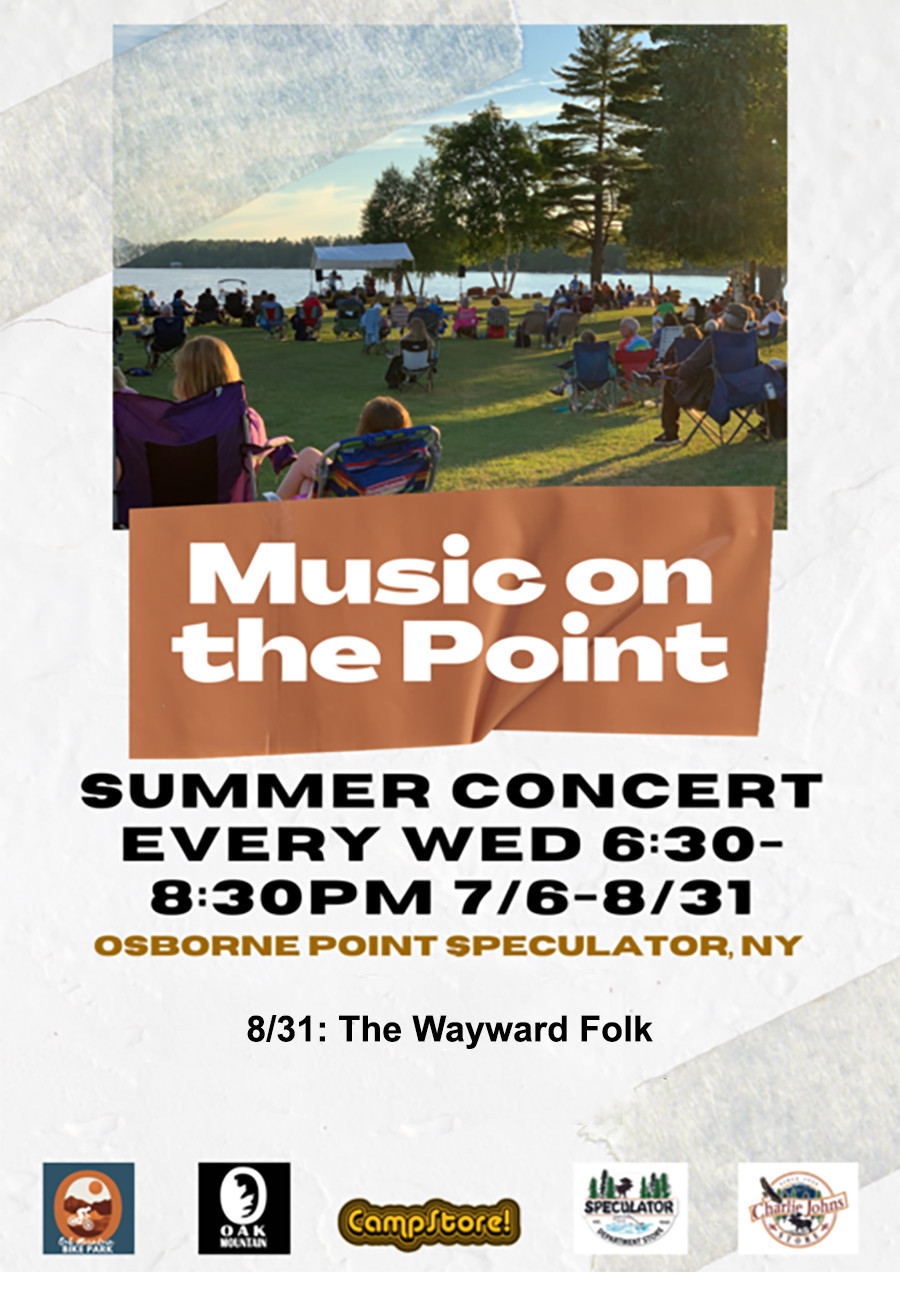 Last Concert Tomorrow, Aug 31st!
Come and hang for the last show of the Music on the Point series. The Wayward Folk will close out this event and we are hoping you will come and join us here. Bring yourself, your friends, your other friends, family, their family.
BTW.. Winter will be here soon :)
We Have Openings
Come and work for us this winter, it's a whole lot of fun! The following positions are open:
Ski/ Snowboard instructors
Lift Attendants
Tubing Attendants
Kitchen Staff
Concession
Rental Lodge
Click below to apply!
---
Volunteers Needed!
We are looking for volunteers to help with our Disc Golf course maintenance. If we aren't able to find volunteers, we might be forced to close it. The course needs: Weed whacking, saplings cut back and tee pads worked on. Please call if you can help at 518-548-3606! Thank you!
---
Acorn Pub & Eatery
PROBLEM: You are hungry. SOLUTION: Acorn Pub & Eatery!
Join us for MexEcono Thursday and Fish Camp Fridays!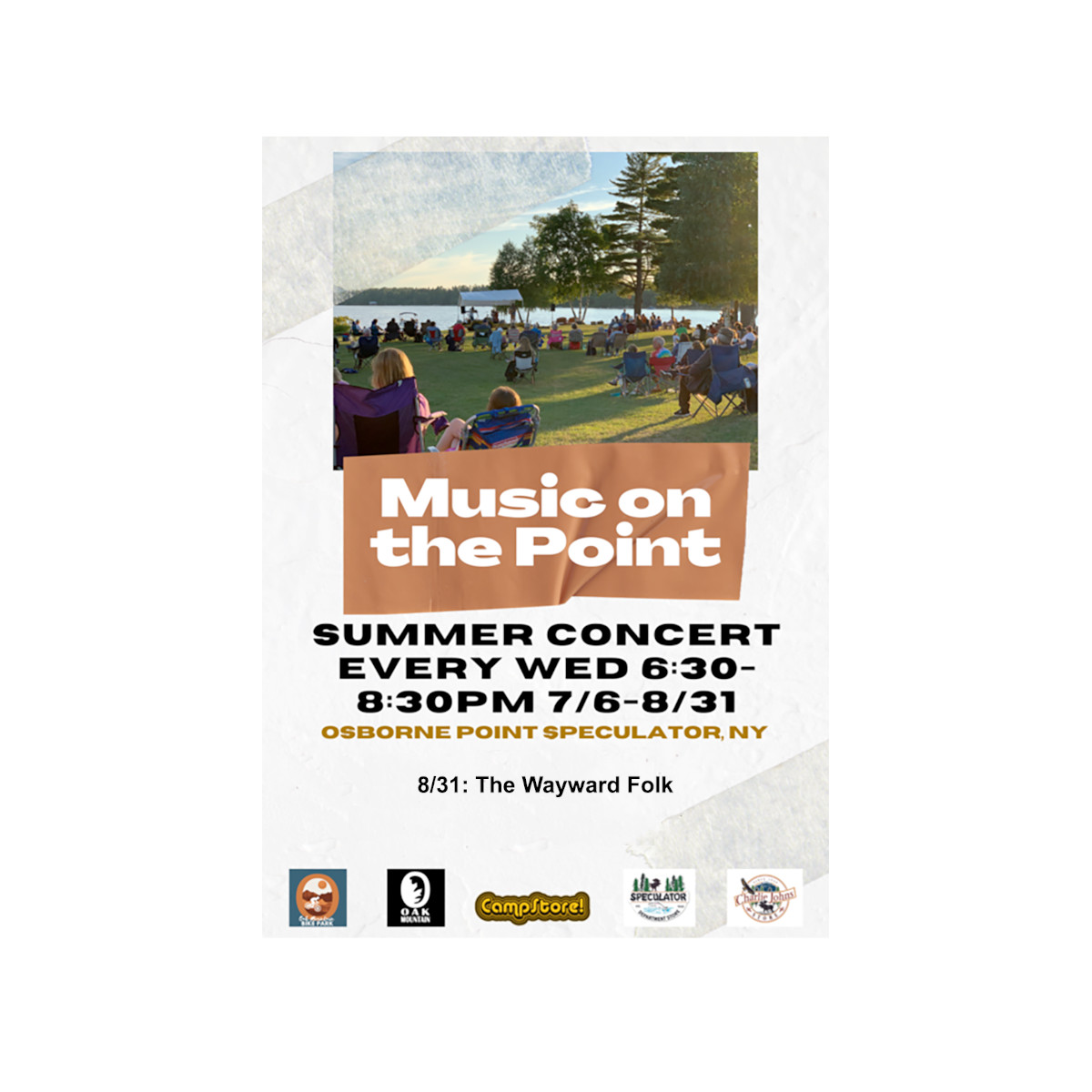 Oak Mountain