Peek'n peak has invested over $3 Million back into the resort this off season. The improvements made will enhance the guest experience from a redesigned rental shop, a new outdoor deck, two new Piston Bully groomers, and miles of improvements to snowmaking lines. Below you will find a compiled list of improvements made.
On the Mountain Improvements
Purchased TWO new Piston Bully 400 Groomers.

A new compressor to replace the previous one from 1976. This will allow more guns to be operated at a single time and open terrain faster.  

Revamped and repaired MILES of snowmaking water lines, hydrants, and air lines. A project that has been worked on all summer long.

Purchased two new SMI Fan Guns to help with base area snowmaking, Tubing Park, and terrain parks.

Purchased new color lights for our Lunar Lights Tubing. These new lights will add to an experience unlike any other tubing adventure in the region.

Graded and resurfaced our base area at the main lodge to improve on our drainage.

Sketched and designed new terrain park features.
Lodge Operations
Renovated and expanded our outdoor deck with 6 new fire pits, string lighting, and an overall investment of $1.5 Million towards the project.

Overhauled our rental shop and purchased over 1000 new pieces of equipment. Included in that purchase is a new racking system and boot dryers that is capable of drying boots in less than two hours!

GOING CASHLESS!!! Starting this winter our ski operations will be going completely cashless! Don't worry, parents can still drop the kids off with cash which can be loaded onto a Peek Card at our main office.

Renovated our Ski School desk to help ease the flow when checking in and purchasing lessons.

Purchased and installed over 250 automated lockers for day guests to use.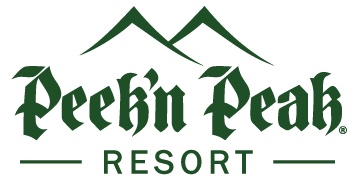 Peek 'n Peak Resort