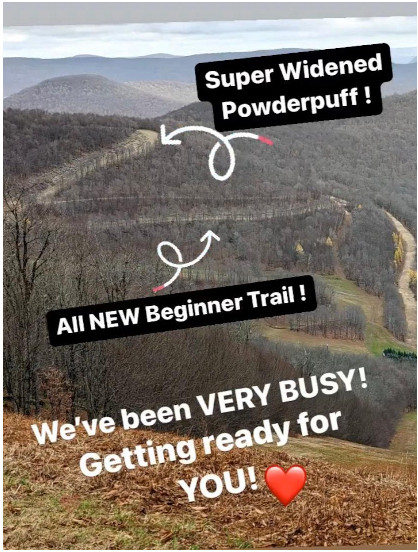 Greetings from Plattekill Mountain
Exciting News ! 
For all our beginner fans out there, you will LOVE the upgrades we made to the "PowderPuff" Trail! We made it super wide with lots more room to make those turns and added ALOT more snowmaking!
PLUS...
We added ANOTHER NEW BEGINNER TRAIL for this season, "Rascal's Flats" after the Plattekill Mountain Pup, Rascal.
We can't wait for you to CHECK IT OUT!
---
Full speed ahead..
Double Chair Work Progressing!
After our Double Chair lift shack got hit by a direct lightening strike this past summer, we have made great progress. The new lift building is almost complete and the drive components that needed to be replaced are being worked on around the clock!
The plan is to be up and running for Opening Day...fingers crossed!
The lift also received a nice new coat of paint, so she's looking good!
---
ONLINE STORE: OPEN!
Purchase your RENTALS & LESSONS online and we'll have your gear ready for pick up when you arrive & your preferred lesson time lined up! TICKETS and SEASON PASSES available too...all online, all in one spot... EARLIER you buy, the CHEAPER the tickets!
Season Long Programs --> REGISTRATION OPEN
Lowest Rates thru 11/15!
---
We're Hiring
Got a passion for skiing and riding?
SHARE THAT LOVE!!! Join our Snowsports team!!!
For details, e-mail: roman@plattekill.com
We also have immediate hire positions and lots of Full-Time & Part-Time positions opening for the upcoming season.
Very competitive wages, plus FREE SKIING & BOARDING! Here's our easy ONLINE APPLICATION FORM to get started!!!
*****Tentative opening day:
Saturday Dec 10th! Stay tuned.*****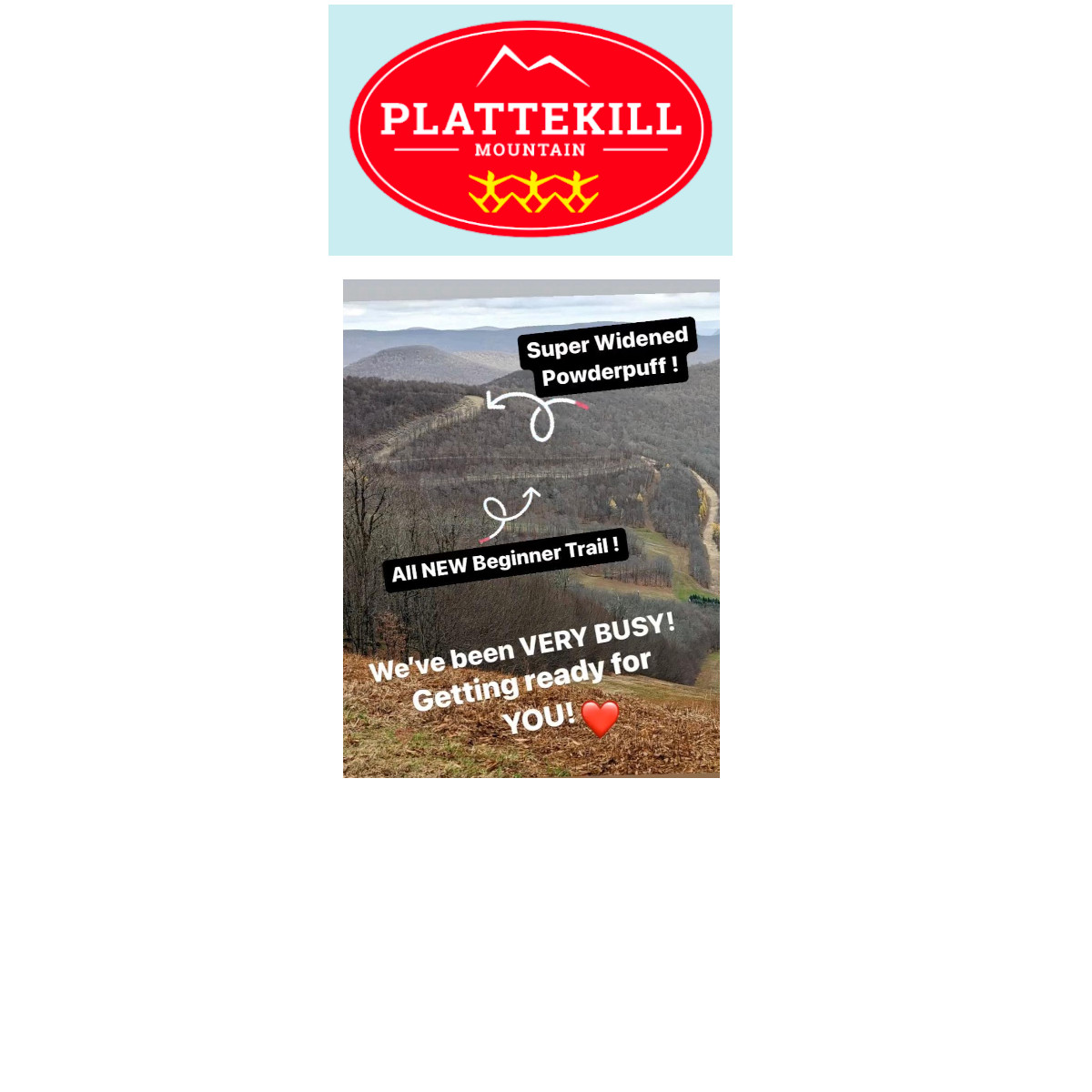 Plattekill Mountain