Roseland Wake Park Will Open Saturday, June 27th For The 2020 Season
 
Roseland Wake Park will open for the 2020 season on Saturday, June 27th at 2pm. "It's exciting to be able to open!" Exclaimed Roseland Wake Park Manager Chris Bills. "With the warm weather it's the perfect time to be outside. We can't wait to have guests back and get people stoked on wakeboarding".
Roseland Wake Park will re-open with stringent new health, safety, and hygiene procedures. You can visit their website for a current list of safety protocols. Reservations will be required to participate. Guests can book online at RoselandWakePark.com or call (585) 393-WAKE to make their reservation.
Roseland Wake Park is the first and only Cable Wake Park in the northeastern United States, located on Muar Lake, adjacent to Roseland Waterpark in beautiful Canandaigua, NY. The park consists of a 5-tower, full-sized cable system and a 2-tower training cable system. The overhead cable system pulls up to nine riders at a time around the lake enabling riders to hit various ramps and rails that will be spaced out throughout the park. The 2-tower system helps teach customers how to get up on a wakeboard and the full-size cable system can be used by beginners and advanced riders. A $49 Learn to Ride Package is available for guests who have never wakeboarded before.
Roseland Wake Park will be open daily starting Saturday, June 27th from 2pm – 6pm. Book online at RoselandWakePark.com or call (585) 393-WAKE.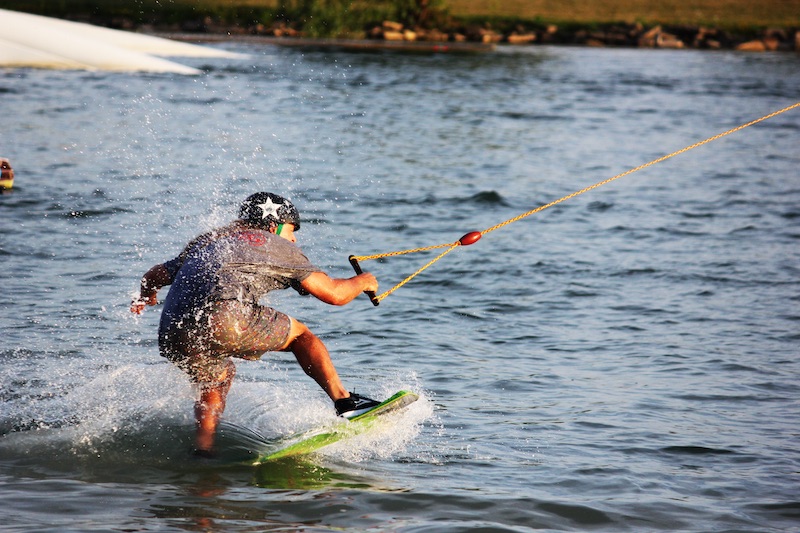 Roseland Wake Park