Snowmaking resumed yesterday at Bristol Mountain.
With 58% of our trails open and 5 lifts operating there is plenty of fun terrain to explore. View our current conditions report.
Last night snow was made on Upper and Lower Meteor, Upper Rocket, Shooting Star, Morning Star, Spacewalk, Southern Cross, Upper and Lower Infinity, and the Launching Pad.
Snowmaking will continue today on Southern Cross, Spacewalk, Sunset Way, and Galaxy load and unload areas.
View available Season Products.
Make Lift Ticket reservations.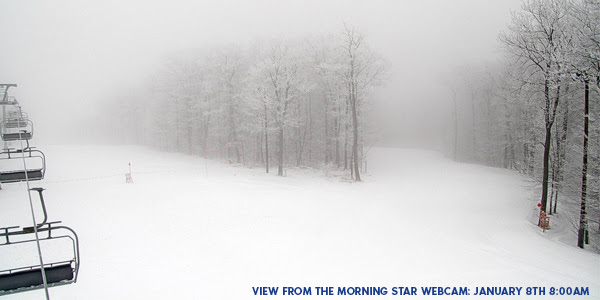 Bristol Mountain