DRIVE-IN LIVE AT ROSELAND WATERPARK IS PLEASED TO ANNOUNCE:
Almost Queen: August 22nd
Dark Star Orchestra: September 4th
G. Love & Special Friends: September 5th
BUT WAIT! There's more! We'll be announcing additional shows in the upcoming days to add to this series!
Tickets for each show range of $99-$250 per vehicle, and go on sale
THURSDAY, 8/6 at 10AM EST
exclusively via RochesterEvents.com.
Only advanced purchase tickets purchased through RochesterEvents.com will be good for these events.
Touch-less, mobile tickets will only be valid for this event. The opportunity to purchase food through various vendors online prior to the show will be available and forthcoming. A maximum of four (4) occupants will be permitted per vehicle.
Additional Information For These First-of-a-Kind Summer Experiences:
* All performances will be LIVE and in-person with a full sound system and FM radio and two large HD digital video screens in the Roseland Waterpark parking lot.
* Food and beverage may be brought in AND food will be available for pre-purchase at RochesterEvents.com.
* Event is rain or shine.
Social Distancing Guidelines at a Glance:
* Vehicles will be spaced to accommodate social distancing.
* Cars will park in a staggered fashion to achieve spacing and best visibility.
* Patrons may take their mask off in their designated space BUT may only leave their designated vehicle area to use restrooms and MUST wear masks and maintain social distancing during this time.
Almost Queen: August 22nd
THE most authentic QUEEN live show since the days of QUEEN themselves. A deliberate four piece band, Almost Queen delivers a live performance showcasing signature four part harmonies and intricate musical interludes. Donning genuine costumes, Almost Queen recaptures the live energy and precision that is the ultimate Queen experience.
Dark Star Orchestra: September 4th
Using entire shows from the Grateful Dead's massive catalogue from 30 years of touring, Dark Star Orchestra (DSO) recreates the original song-for-song set list for an entirely new generation of Deadheads. Dark Star Orchestra presents its critically-acclaimed live show at esteemed venues coast to coast and internationally. Touring nationwide for over two decades, with more than 2600 shows in the rear view mirror, the band's steadfast commitment to "raising the Dead" has drawn national media attention and a huge "deadicated" fan base.
G. Love & Special Friends: September 5th
Garrett "G.Love" Dutton, Jeffrey "The Houseman" Clemens and Jimmy "Jazz" Prescott are celebrating their 25th year as touring and recording artists. With over 15 records released, this pioneering band has been an influence to artists such as Jack White, Jack Johnson, The Avett Brothers, Slightly Stoopid and many more. With their signature blend of Delta Blues, Hip Hop, Funk, Rock and Roll and Jazz, The Special Sauce have literally created their own funky stew of American music.
*State guidance on social distancing, public gatherings and certain procedures and practices are subject to change. Rochester Events will keep customers informed of changes as they pertain to these events at RochesterEvents.com and the Rochester Events social channels, Facebook and Instagram.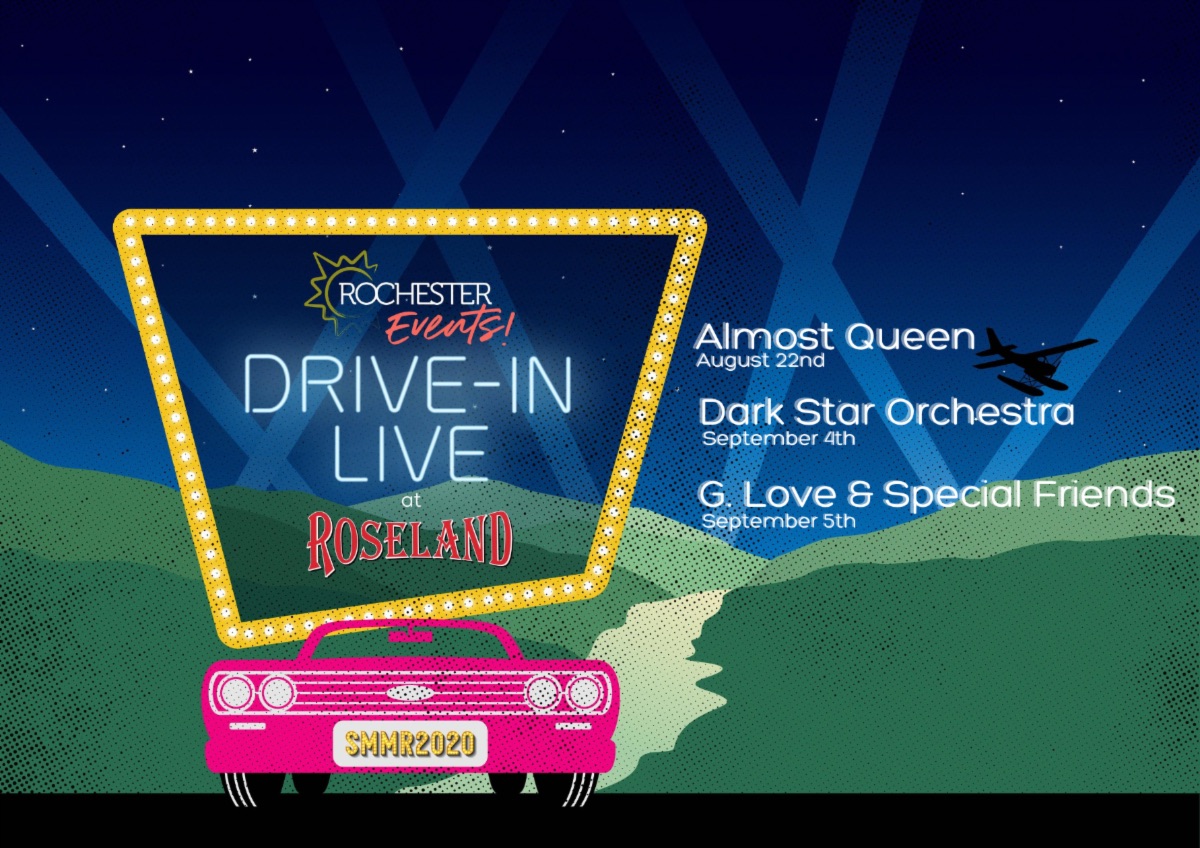 Rochester Events