West Mountain News
Register before midnight on 10/15 and Save on Adult and Youth 6-Week Lesson Programs and Youth Holiday Winter Camps
Ladies Lift Lesson & Lunch, Masterclass Series for Adults, Mountain Masters, Explorers, Adventurers and Holiday Stay & Play Camps all at Discounted Rates
Learn to ski or snowboard, or just fine-tune your skiing or riding skills this winter with our 6-Week Individual program offerings for adults and children. Our Ladies Lift, Lesson & Lunch is the perfect way to learn to ski in a relaxed setting with other women new to the sport. Our Masterclass Series for adults is a great way to ski with other adults who are also looking to fine-tune their skills. Learn More
Keep your kids active over the holiday breaks and send them to camp at West. Learn More
Discount cutoff on programs and camps ends October15. Register Now
Last Weekend of Fall Activities Oct. 17-18
Don't miss your last chance to experience the beauty of fall at West during our last weekend of fall operations this weekend Oct. 17-18. Open 9AM-3PM Oct. 17-18 for:
Aerial Treetop Adventure Learn More
Mountain Biking Learn More
Mountaintop Picnics Learn More
Scenic Chairlift Rides Learn More
After School Program Registration is Open for All Schools
The kids deserve a break this winter! Give them something to look forward to. Register for West Mountain's After School Programs to get the kids outside to ski and ride. Lift, lessons, rentals, meal plans and more available at discounted rates. All school registrations are open. The first discount cutoff is 10/31.Learn More or Register Here
To inquire about our programs and options, email West@WestMountain.com
Seasonal rentals are now available on a first-come, first-serve basis. Packages include new Rossignol skis or snowboard, boots and bindings. Great for After School and 6-Week Program participants. Reserve Seasonal Rentals Here
After reserving your seasonal rental online, reserve a fitting day and time by contacting Steve@WestMountain.com.
Ski & Ride Local 
Last Winter Season Pass Discount Cutoff 10/31
Spend a few hours or spend the day skiing and riding this winter at West on your 20-21 Season Pass. West offers easy lot to lift access, day and night skiing, amazing snow and grooming conditions, clean facilities, healthy menu options, friendly staff, discounts at West Mountain Sports, discounts on buddy tickets, and more. The last discount cutoff ends at midnight on 10/31. Learn More
Ski and Sports Gear Swap 
Saturday, November 14
Come to the Ski & Sports Gear Swap on Saturday, November 14 from 9am-5pm. Swap proceeds benefit the West Mountain School. Find new and used gear during this annual consignment swap event at West Mountain. Cash, check and credit cards are accepted. Advance reservations are required for the sale. Learn More 
Fri., Nov. 13 - Drop off (all items must be tagged and consignment sheet filled out before arrival)
Sat., Nov. 14, 9am-5pm - Sale (by reservation only and no more than 4 tickets per paying customer will be allowed.)
Sun, Nov. 15, 9am-12pm - Sale and Pickup
Weddings at West
Make Your Memories at the Top
Whether you are looking for a winter wonderland theme, fall foliage & harvest theme, or a spring/summer mountain breeze theme, let our expert team of planners ensure your special day is executed flawlessly. All you need to do is fall in love and we'll do the rest. View Wedding Packages Here
Questions? Email Margaret at Margaret@WestMountain.com
West Mountain Safety Message
We understand there are a lot of uncertainties right now, and we wanted to let you know that we are very sensitive to that. As you all know, we have been operating our Aerial Treetop Adventure Park, Mountain Biking, Mountaintop Picnics and hiking activities all summer and fall with state and county mandated safety guidelines in place and without incident. We will be just as diligent this winter. General summer and winter safety guidelines are available on our Safety Page. A comprehensive winter plan will be available on the safety page and will be emailed to you soon. Thank you for your continued support. 
Sara Montgomery-WM General Manager
Click here for a full list of upcoming events.
About West Mountain
TRUE TO OUR ROOTS SINCE 1961
An established ski and outdoor activities year-round community with a family-friendly atmosphere, West Mountain is the choice for an authentic upstate experience on the mountain. Nestled at the foot of the Adirondack Mountains and conveniently located off I-87, West Mountain offers a quick drive to downhill satisfaction. Family-owned and operated since day one, West Mountain continues to evolve to meet the needs of families as well as skiing and riding loyalists and year-round outdoor enthusiasts. Improve your skills, have fun with your family and live an active lifestyle. 
We care about your family, your health and your enjoyment. The new West Mountain is the year-round destination for outdoor enthusiasts seeking convenience, affordability and a real Adirondack adventure. Welcome to West Mountain.
518 636-3699 | westmountain.com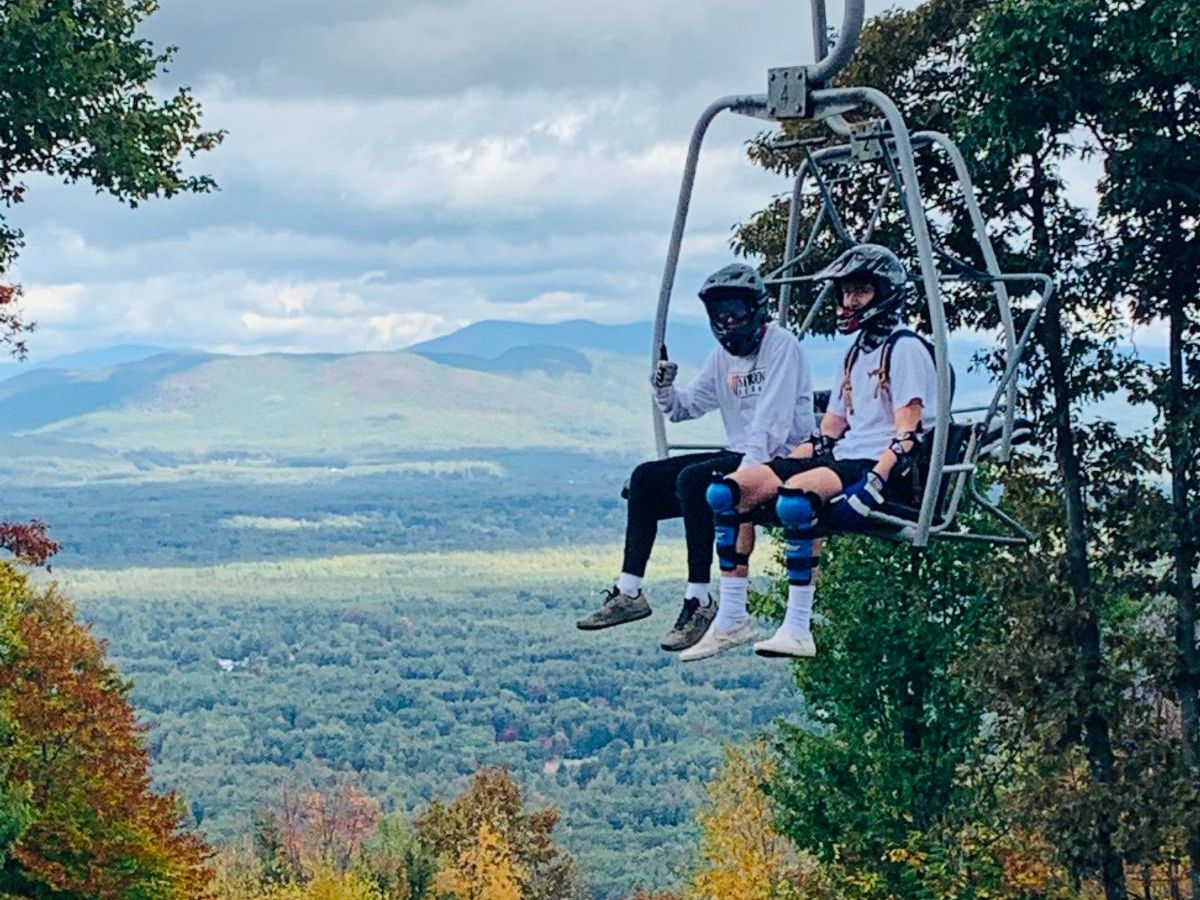 West Mountain