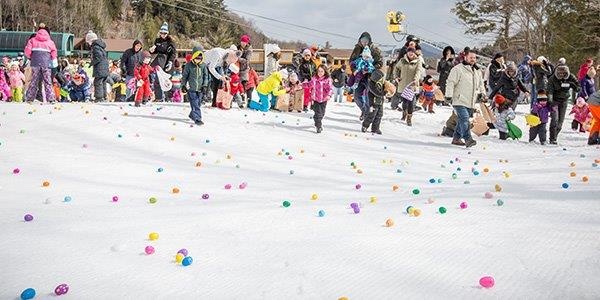 Wrap up the Season with Whiteface
We all know Spring skiing and riding brings warm temperatures, live music, events and soft playful snow; it's no wonder we have so many skiers and riders still chasing those laps. If you've given up on this season, you may want to re-think that idea.
This Saturday, April 9th we're throwing our April Aprés. How lucky are you to be able to carve up some turns and join in on the aprés ski? Live music with Annie in the Water, food and drink specials, contests and giveaways will make for an entertaining day. Come and join in on the fun over on the Cloudspin Deck.
We plan to be open daily through Monday, April 11th with a brief close on Tuesday, April 12th through Thursday, April 14th. Weather and conditions permitting, we plan on re-opening Friday, April 15th through Sunday, April 17th, with Sunday being the final day of the season. Please check back later next week for updates!
Sunday April 17th will mark the return of the Whiteface Easter Egg Hunt (weather and conditions permitting). We'll have 2,500 eggs stuffed with awesome goodies, plus the grand prize golden egg with a Junior SKI3 Season Pass and our silver egg prize of a brand-new bike!
Don't forget that now is the best time to buy your 2022/23 season pass. Just put 25% down and ski for FREE for the remainder of the 2021/22 season.
 
---
April Aprés

Aprés the right way this Saturday, April 9th. Head to the Cloudspin Deck for live music with Annie in the Water, food and drink specials, contests and giveaways. 
---
"Whiteface's legacy was not born overnight. No, the legacy of this Olympic mountain has been shaped by every turn on the slopes and every smiling face at the end of a winter day."
– Janelle Jones
 
---
How Olympic Dreams are Born and Raised
Check out the inspiring story of Hunter Church from Saranac, New York. His dream to make it to the Olympics was achieved thanks to his determination and the support of his community.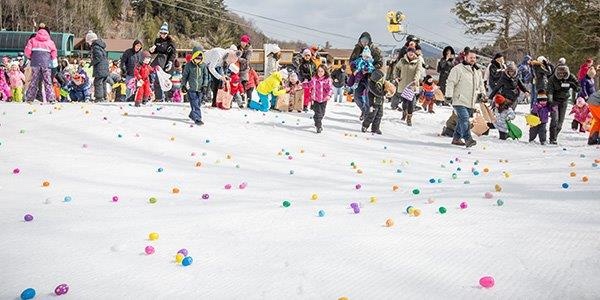 Whiteface Mountain