Windham Mountain Announces Plans for Exciting New Chapter at Historic Catskills Destination
60-Year-Old Ski Resort Builds on Rich Legacy By Adding New Investment to Existing Ownership Group
 
Windham, NY (April 27, 2023) - Windham Mountain announced today major plans to further develop the ski resort, adding to its six-decade legacy as the premier Catskills leisure destination. Windham Mountain will invest further to continue making the destination a truly unique property, building upon an ambitious multiple-year investment focused on upgrading Windham's existing ski experience.
 
Windham Mountain ownership has secured new investment from two hospitality and resort development families whose combined industry experience is over a hundred years: the Beall family and Kemmons Wilson family through its investment arm Kemmons Wilson Hospitality Partners (KWHP). This investment will provide growth capital and additional resources to the current management team, allowing Windham Mountain to continue to evolve, creating a premium year-round family resort experience.
 
The improvements will focus on: best-in-class skiing with minimal lift lines; great food and beverage programs with the redevelopment of all current outlets and the addition of a mid-mountain, Italian Alps-style concept debuting fall 2023; creation of additional townhomes and lots for land development; enhanced membership offerings for the existing Members Club; expanding and reinvigorating the existing Golf Course; and thoughtful amenities, including swimming, racket sports, family activities and expansive outdoor all-season adventure activities.
"Windham Mountain has remained an independent, multi-generational destination for over six decades and the natural beauty of the town of Windham and surrounding mountains provides a fitting platform to offer great hospitality and memorable experiences, which is our passion," says Sandy Beall, Founder, Beall Investment Partners. "We are grateful to help support Windham Mountain's evolution and the integral role it plays in the town and broader Catskills community."
"The Wilson family and the Beall family are deeply committed to working with the same great team of current owners and senior leaders to make Windham Mountain a category-leader in the East over the next five years," says Webb Wilson, CEO, Kemmons Wilson Companies. 
Over the past 15 years, Windham's Board and investor group- including North Castle Partners, Cloverhill Group and the McGuffog and Starker families- have partnered with management to drive substantial investments in the mountain experience, in particular in upgrades to snowmaking and chairlifts. Those investors will remain partners in the ownership group. 
 
"I am proud of the significant progress the Windham team has made during my 12-year tenure," says President Chip Seamans. "Our new partners are additive: their extensive hospitality experience will further enhance what has set Windham Mountain apart in the Northeast for generations. We look forward to providing an ever-better experience to our loyal guests, attracting new visitors, and expanding our season to feature a distinctive, year-round Windham experience. New amenities and enhanced food and beverage operations will continue our pursuit to create the quintessential Catskills experience."
 
"Since partnering with Chip Seamans and the management team five years ago, Windham has differentiated itself on many levels, including market-leading investment in snowmaking, lifts and the overall mountain experience," says Chip Baird, Founder and co-Managing Partner of North Castle Partners. "We are proud of those achievements and grateful to our investor partners, employee team and the broader Windham community for their partnership, and we look forward to the future and delivering on a truly exciting vision under the Beall and Wilson families' leadership."
 
Serving as a foundational cornerstone in its community, Windham Mountain will continue its longstanding tradition of providing free mountain access to students of the Windham-Ashland-Jewett Central School, as well as continue important partnerships with the Adaptive Sports Foundation, the Windham Foundation, SHRED Foundation, and others. The enhancements to Windham will also introduce hundreds of local jobs as the mountain upgrades its offerings and evolves into a four-season resort destination with additional amenities, programming and activities scheduled throughout the year as well as the introduction of new restaurants and culinary offerings that will further the Catskills experience for guests, highlighting the bounty of New York State.
 
For more information on Windham Mountain, visit https://www.windhammountain.com/.
 
###
 
About Windham Mountain
Windham Mountain is a premier multi-generational, four-season resort in the Northeast, located in the Great Northern Catskills, two and a half hours north of New York City.  In 1960, Windham started as a private club before becoming a public mountain. Boasting 285 skiable acres across 54 trails and serviced by 11 lifts (four of which are high speed), the mountain offers an award-winning Ski and Ride School, lodging, on-mountain dining, a tubing park, and world-class alpine and freestyle competition teams. Summer offerings include a range of activities, such as mountain getaways, family-friendly events and festivals, wedding and special occasion venues, the Windham Downhill Mountain Bike Park and the Windham Country Club, an 18-hole golf course with private lessons and on-site dining. 
 
About Sandy Beall and Beall Investment Partners
Sandy Beall is founder of Beall Investment Partners, a family investment firm that partners with and invests primarily with resort hospitality and emerging growth restaurant brands across the country. Over 50 years ago, Sandy founded Ruby Tuesday (NYSE), eventually growing the casual-dining corporation to include nearly 850 restaurants in 46 states, the District of Columbia, Guam, as well as 14 foreign countries. He is Chairman and Co-founder of Blackberry Farm and Blackberry Mountain resorts and a partner in Snake River Sporting Club. His current investments and advisory roles span a large range of restaurant, education, non profits, and foodservice companies.
 
About Kemmons Wilson Hospitality Partners
Kemmons Wilson Hospitality Partners (KWHP) is the hospitality arm of Kemmons Wilson Companies (KWC), a single-family office known primarily as the founding enterprise behind the Holiday Inns hotel chain and Holiday Inn Club Vacation. KWHP invests in hospitality assets across capital structures throughout the USA, and currently owns and operates a portfolio of +40 hospitality assets. For more information, please visit www.kwilson.com.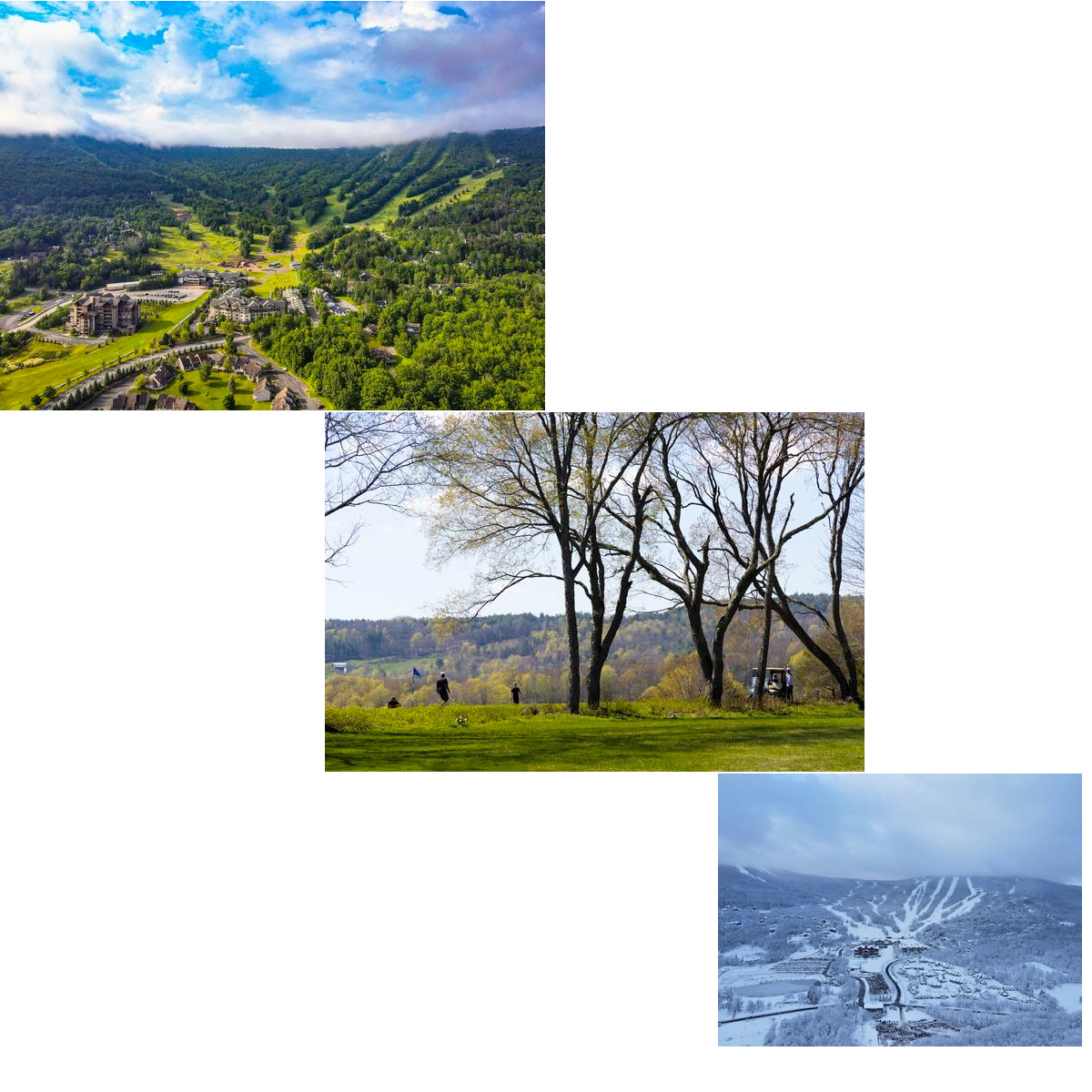 Windham Mountain