If you've always wanted to learn how to ski, but for whatever reason, have never taken the plunge, this year is your year to learn how to ski or snowboard. New York State is home to the most ski areas in the country – and some of the best deals for getting on the snow without spending a fortune.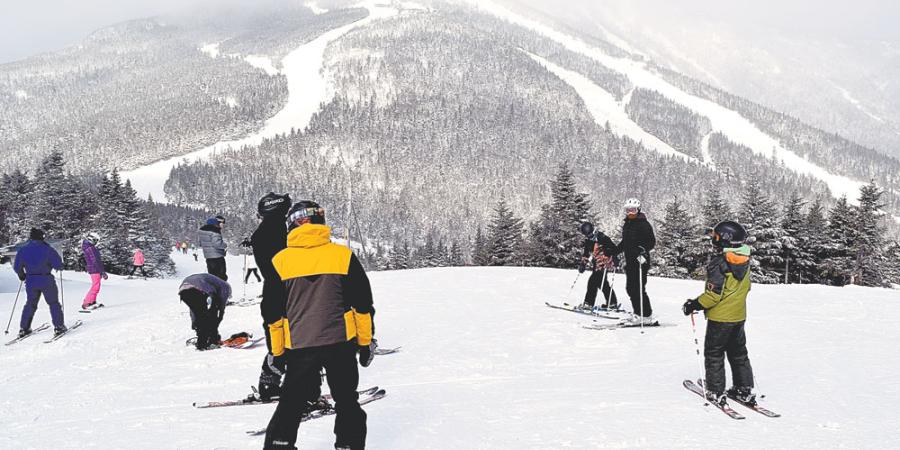 Learn To Ski For Less
Option One: Discover NY Ski Day
$12 lift tickets at your nearest New York ski area kind of nips that whole "skiing is too expensive" statement in the bud. On January 16, 2020, Discover NY Ski Day is all about getting anyone new to the sport outside and on the mountain. Head to your nearest participating ski resort to get your extremely discounted lift ticket and get out on the slopes. If you have never skied or snowboarded before, or want to brush up on your skills, sign up for a Learn to Ski or Ride Package that includes a lift ticket, gear rentals, and a lesson.
Option Two: Learn to Ski Programs
SKI NY's Learn to Ski Passport Program is the perfect way to get your 3rd and 4th graders into the sport. Each passport includes one beginner lift ticket, one beginner lesson and rentals at each participating ski area in I SKI NY's network of ski areas. So, technically, your kiddo could get up to 20 ski lessons and days on the snow in 2020, for a small processing fee. Blackout dates apply, check iskiny.com for more details.
Does your little one already know how to ski or ride? Not to worry, you can still save on their on-mountain adventures. How? Read on!
Option Three: Kids Ski or Ride Free
The Kids Ski or Ride Free Passport is for your 3rd or 4th graders who are already little rippers. Sign your kiddo up for a passport and pay a small processing fee to get up to three free lift tickets at all 20 participating ski areas when accompanied by an adult who purchases a lift ticket. That's so much skiing and riding!
Discover more about Ski Areas of New York.