SKI/NY has teamed up with lodging properties to bring you three special ski & stay weekends this winter. Ski and stay two nights you get a third one FREE! Also there are other ski & stay packages here too!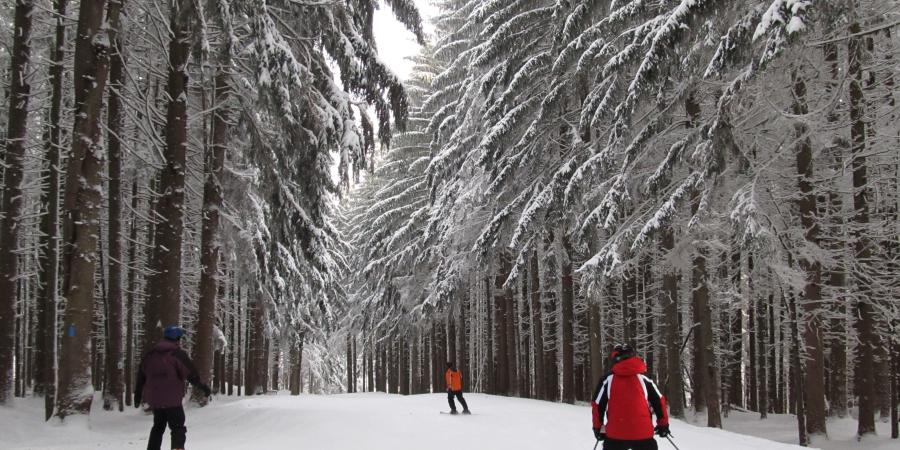 The 2020 special weekends are (except where noted below):
Ski and Stay Dates except where noted by ski area listed
January 11 - 12
February 1 - 2
March 7 - 8
Details: 
Guests can choose to add on the Thursday night before or the Sunday night after for their free lodging and skiing. The promotion is subject to availability and may not be combined with any other offers. The third night lodging and day skiing can be used for a Thursday stay Friday day skiing/riding or Sunday stay Monday day skiing/riding. Lodging for two nights and lift tickets must be purchased for the two days and you will get third free.
Guests should contact the selected hotel directly and identify this promotion as "I SKI NY SKI and STAY" to arrange reservations. Lift tickets will be provided at check in or at the resort ticket window.
Resorts:
Gore Mountain -

Note, these rates are the SAME as Your Best Gore Mountain Weekend, but you get 3 nights instead of 2, and a 3-day lift ticket instead of a 2-day lift ticket!

Remember that all rates listed are per person, include lift tickets and lodging, and are based on two people in a room unless otherwise noted.  Properties are happy to adjust package rates based on your group size, so please contact them for assistance.  Some packages include meals and other amenities.  Rates may be subject to some service fees and/or taxes and are subject to change without notice.  Call property directly for details.

The following prices include a 3-night stay (either Thursday-Saturday nights, or Friday-Sunday nights) combined with a 3-day lift ticket valid for Friday-Sunday, or Saturday-Monday.  Valid ONLY during the special I Love NY Bonus Weekends of January 11-12, February 1-2, and March 7-8.
Details and participating lodging at https://www.goremountain.com/vacation-planning/ski-stay-packages/i-love-ny-bonus-weekends

Holiday Valley Resort: Book a 2-day weekend stay at the Inn at Holiday Valley, Tamarack or a Holiday Valley Rental Property and get a third night's lodging (Thursday or Sunday night) and a third day lift ticket free! Available these weekends only: January 10-11, 2020 and February 28-29, 2020.
Oak Mountain:

10% discount on your stay of 2 nights or longer. Package available through reservation only. Must mention deal at time of booking. Not Applicable during holiday weeks or weekends.
Special Promotional weekends: Jan 5-6, Feb 2-3 and March 2-3. Stay 2 nights and get the 3rd for free

Red Pines B&B:

10% discount on a 2 night stay or longer. Not applicable during holiday weeks or weekends.  Not Applicable during holiday weeks or weekends.
Special Promotional weekends: Jan 5-6, Feb 2-3 and March 2-3. Stay 2 nights and get the 3rd for free.

Charlie Lake House Rentals
Towering Pines

2978 Rt 30 just past Charlie Johns on the right heading to Indian Lake
Website:https://www.adkbyowner.com/listings/VR12017.html
Description: A sprawling ranch that has 5 bedrooms and sleeps 11. Year round.
10% off on two days or longer

Broadalbin Hotel

Broadalbin Hotel: A newly renovated 12 room boutique hotel in the heart of Broadalbin, NY. The national historic building built in 1854 features a restaurant and bar on site with an Adirondack lounge. It is less than a mile from the Great Sacandaga Lake which makes it easy to enjoy summer and winter sports. The Broadalbin Hotel is located on the NYS snowmobile trail giving you easy access to ice fishing on the lake just a short ride away.  The accommodations are offered year round and feature a variety of live music nights each month. Oak Mountain Guests enjoy a 10% nightly discount. 
518.883.5414

The Henrietta House

10% discount on your stay of 2 nights or longer.
For reservations contact: Kimberly Buonassisi 914-438-0917
Make Memories this Winter!