October Newsletter - Greek Peak Mountain Resort
Mountain Upgrades Continue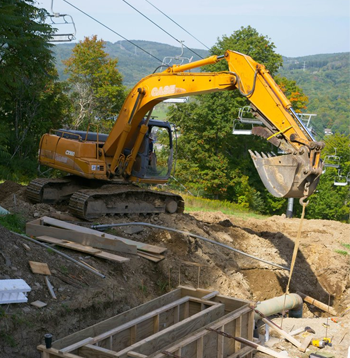 Our crew is currently in the process of building our new midway pump house! The old pump house had 1 booster pump and could only deliver 750gpm of water to the top of the hill. The new pump house will have 3 pumps and will deliver 2,000gpm. That translates to MORE SNOW for you!
---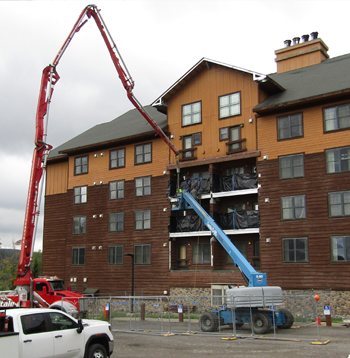 Balcony upgrades continue at Hope Lake Lodge.  New concrete decks have been poured and additional framing is underway.
---
New Trail Name To Be Announced...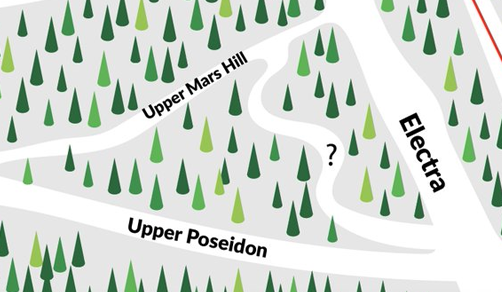 That's right, the new trail name has been decided and will be announced live at Hops & Swaps on October 8, 2022.  Stay tuned!!
---
Freak at the Peak in October
Freak at the Peak 2022 will feature our Haunted Coaster on October 21, 22, 28, and 29. Watch out for spooks and thrills as you board the mountain coaster and brave the ride to the top!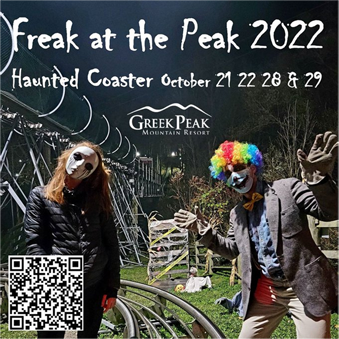 ---
Important Dates:
Last Day for Mountain Biking - October 9
The last day of the season at the Bike Park is Sunday, October 9.  Thank you to all the mountain bikers for a wonderful season.  We can't wait to see you again next season!
Campground Closing for Season - October 31
The Campground at Hope Lake will be shutting down water service on November 1.
---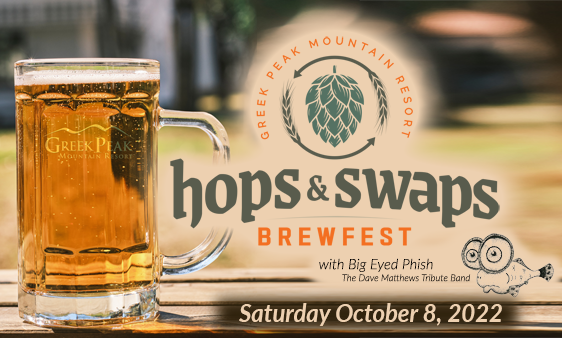 Only 1 WEEK left until Hops & Swaps 2022!  Don't miss your chance to take advantage of a ski equipment swap and thelowest price on season passes prior to winter with a rockin' fall festival with 20+ breweries, wineries and distilleries, and activities for the whole family.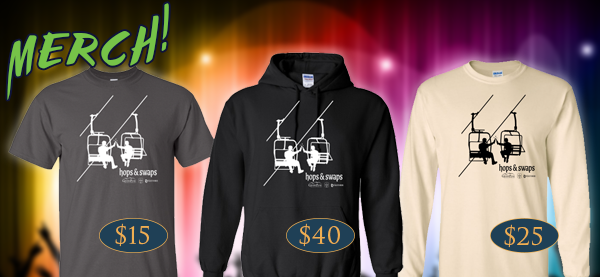 Tickets are limited and selling fast!  Get yours today!
---
KIDS' NEWS!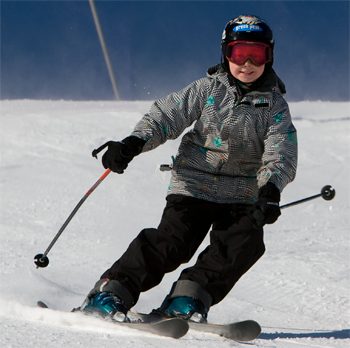 Join Greek Peak's Mountaineers Club
Club Members explore all our mountain has to offer while making friends and learning skills along the way. Skiers work with the same instructor each week, with a focus on fun and safety. This program is for skiers only, ages 7-14, who have the ability to ski green trails from the top of the mountain and ride the chairlift by themselves.  JOIN TODAY!

Waterpark Birthday Celebrations
Celebrate your birthday with a SPLASH!  Birthdays at Cascades Indoor Waterpark are amazing fun for everyone.  Learn more...
Gree